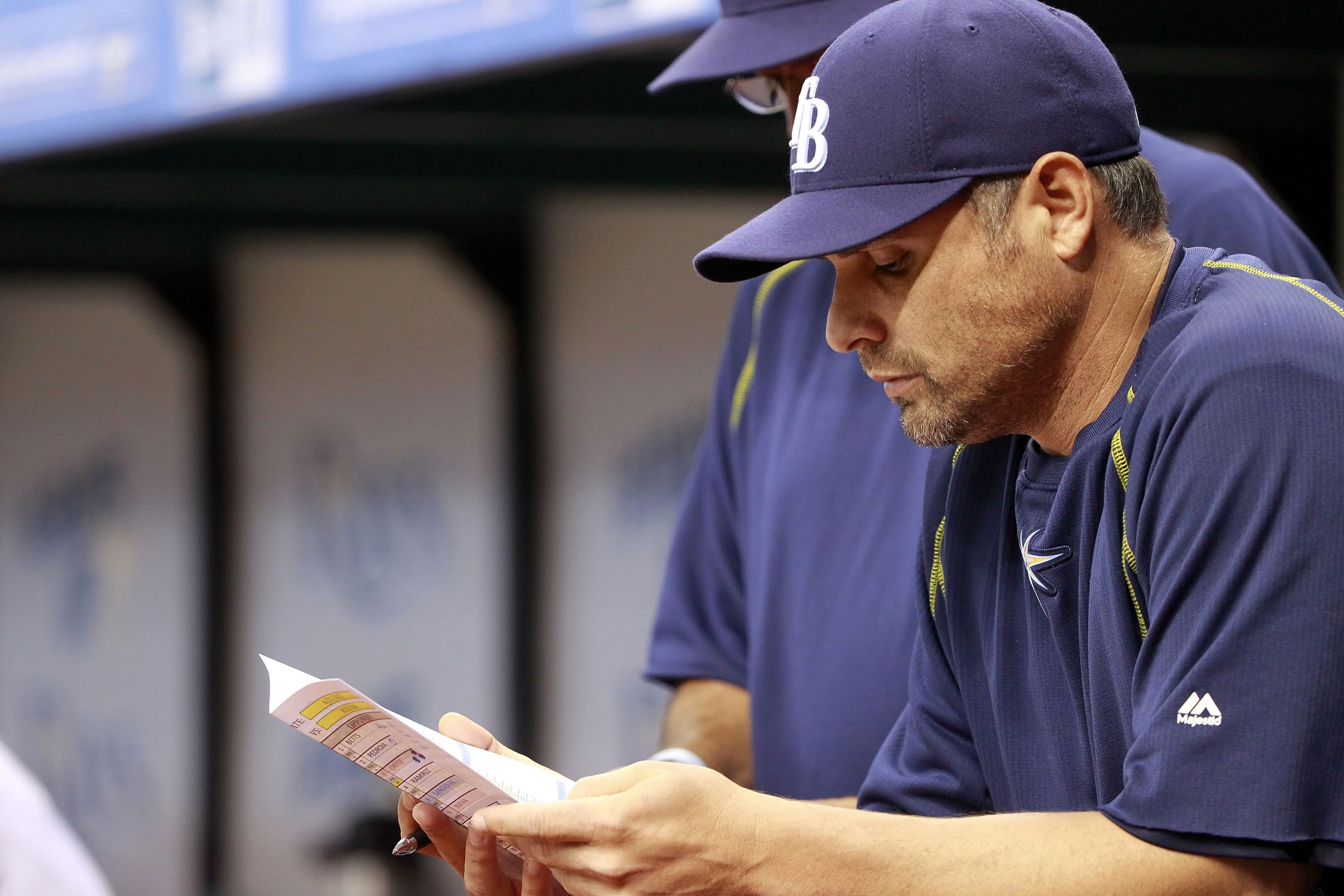 The GBT - The Good, The Bad and The Telling sandwich, where The Bad is nice and lean and the The Telling is ripe.
Red Sox 1, RAYS 0 (boxscore)
THE GOOD: Chris Archer had his third straight start without allowing an earned run (I promise not to mention that all of these starts were on normal rest). The 1 unearned run was one of those tough breaks that happens. The Rays entered the game with an AL-low 3 errors. But when Archer appeared to get out of the 3rd with a come-backer double-play, a hard, but fair, slide at second base caused a wild throw and the runner scored from second base on the wild throw. After Archer's last start we noticed that he was leaning much more on his 4-seam fastball and slider and much less on his 2-seam fastball. Well, on Tuesday night he took it to an even more extreme, with 93 of his 106  pitches (88%) being either the 4-seamer or the slider. And then there was that strikeout of David Ortiz. How great was that?
THE BAD: As good as the offense was to start the season, it has been just as bad recently, getting shutout in 2 of their last 3 games. And much like 2014, the Rays aren't getting things done with runners with scoring position. They were just 0-1 on Tuesday night but they are 7-54 (.130) over the last 8 games and 0 for their last 16…Ryan Brett injured his shoulder while being picked off first base and is almost certainly going to be the 11th player to go on the disabled list. We are not even 3 weeks into the season…Kevin Cash is now 0-8 on manager's challenges in his career. That is hard to do…Allan Dykstra was born about 30 years too late. He looks exactly like 90% of first basemen and right fielders from the mid-1980s. And back then most teams didn't care if their big slugger hit .210 if he could hit 25 home runs.
THE TELLING: The Rays have not yet announced a starter for Friday and they have not announced a 4th rehab start for Drew Smyly. This almost certainly means that the Rays are planning on Smyly starting Friday for the Rays but they wanted to see first how he feels today after yesterday's bullpen session…Jeff Beliveau's shoulder injury may be more serious than thought and Jake McGee had his rehab stint delayed by a back stiffness…The Rays have now lost 4 straight and 5 of 6. Even worse, they are 1-6 at home…Game took 2:48, which equals the fastest Rays-Red Sox game of 2014. Last year, 9-inning games between these two teams averaged 3:20 and only 2 came in under 3 hours…New pickup JP Arencibia will catch occasionally at Durham, but will mostly be used as a DH and 1B (per Marc Topkin).
THE JUNKYARD DOGS WEBTOPIA…
Likes

(

0

)
Dislikes

(

0

)