In the boxscore it will go down as just another strikeout, one of dozens for Chris Archer this year. But this one was different and, oh boy, was it pretty awesome.
With the Rays trailing 1-0 in the 5th, the Boston Red Sox got runners on first and second with two outs and David Ortiz was coming to the plate. This at bat couldn't win the game for the Rays, but it sure could lose it.
Archer got Ortiz to swing and miss at a slider to start the at bat. The pitch was a bit up, but it was nicely placed on the outside black (a misnomer since plates don't have black edges anymore).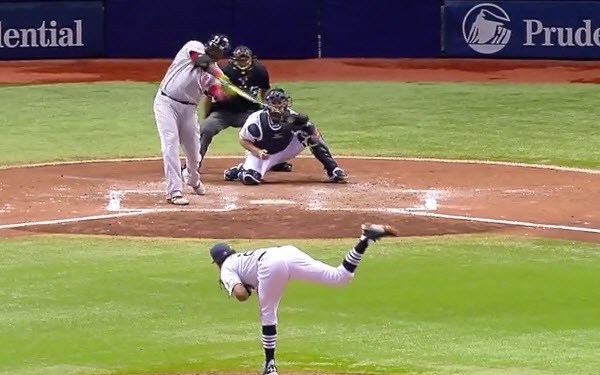 Ortiz then called time. Why? So he could adjust his batting gloves.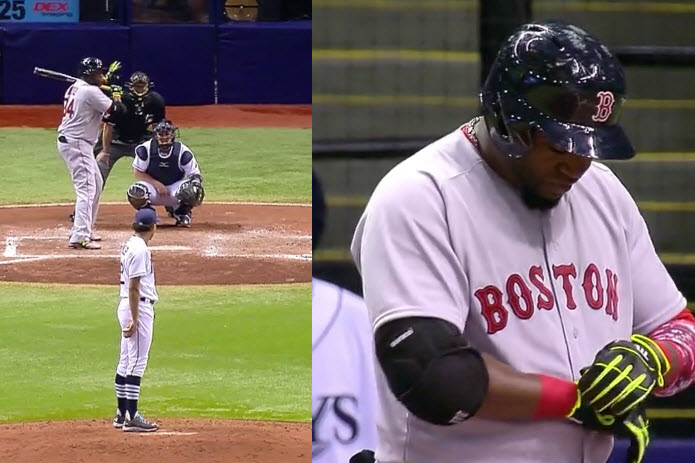 Archer then missed well outside with a fastball that started outside and then tailed even farther.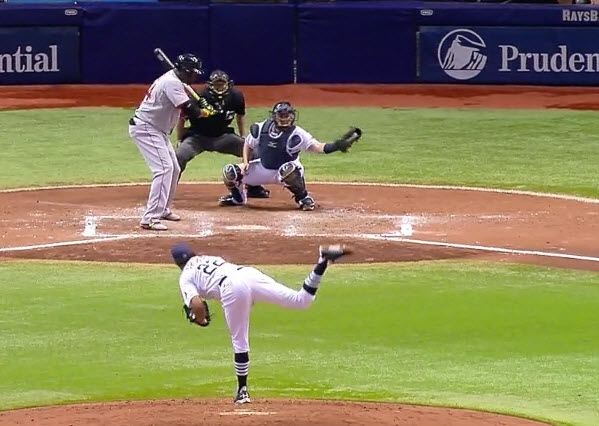 The count is now 1-1.
Archer then got Ortiz to swing and miss at the pitch he tried to throw on the previous pitch, a tailing fastball on the outside corner. It might have been just a tad outside, but Ortiz bit.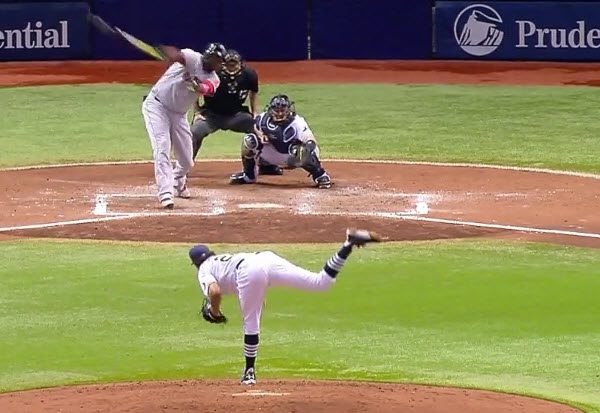 With the count 1-2, Archer went back to what worked on pitch No. 1, a backdoor slider. This time the ball was more of a spinner and didn't sink much. Ortiz was able to foul the pitch off and stay alive.
The count is still 1-2, but this is where things get really interesting.
Just as Ortiz was getting ready in the box, Bobby Wilson called time to go talk to Archer.
No big deal, right? Surely Ortiz, the human rain delay, would not be upset about a player calling time. Oh wait, this is David Ortiz we are talking about. He is above the law and nobody else is.
Ortiz actually drops his bat and acts all annoyed. If it wasn't Ortiz this would be unbelievable.
So of course, just as Archer is about to pitch, Big Papi calls time. Why? To adjust his batting glove…again.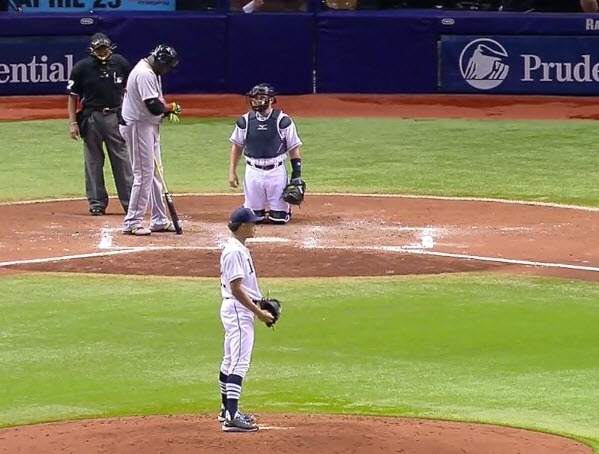 Anything in the teeth? Nope. Cool. Let's do this.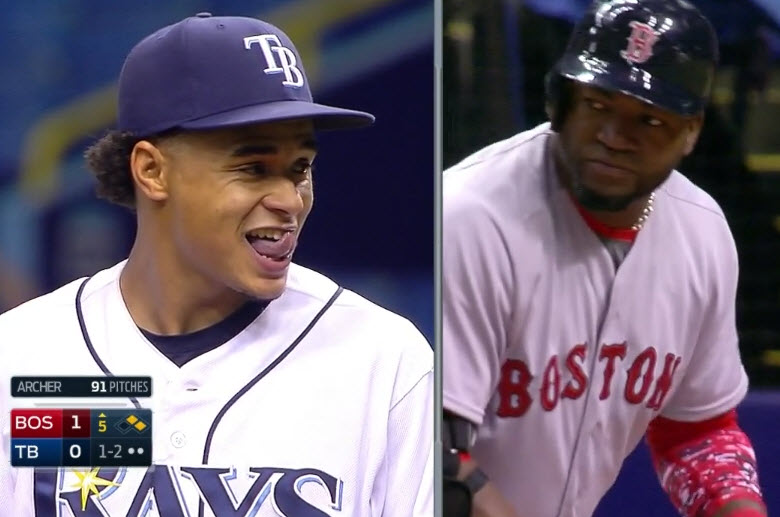 Archer missed with the next pitch up and away.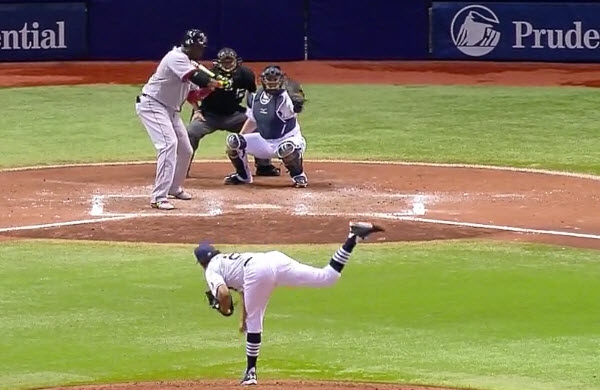 The count is now 2-2.
Take it away, Big Tree!
Aww, you mad, Papi?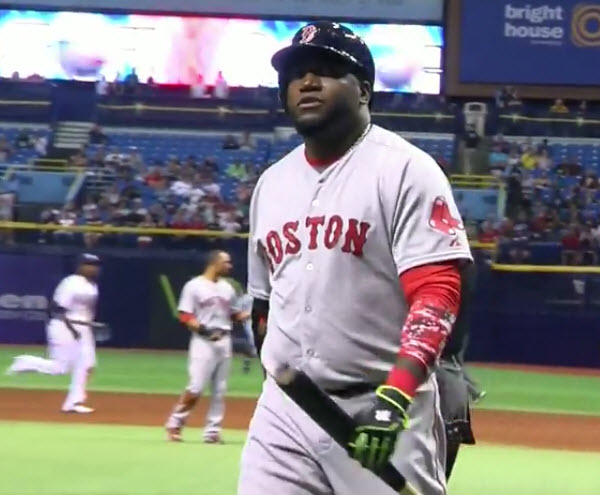 Maybe the batting gloves were too tight.
Likes

(

5

)
Dislikes

(

1

)