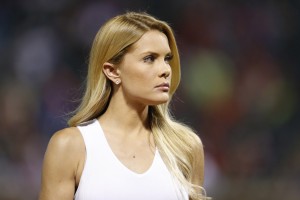 Yesterday I made a comment on Emily Austen, the Rays' new in-game reporter that angered some people. Here is the comment:
She's good and seems like a solid choice. Personality-wise, she seems much more like Laura McKeeman than Kelly Nash. Nash was good, but she never seemed like she was comfortable with the Rays.
In comparing personalities I made the observation that, to me at least, Nash and the Rays never seemed like a good match. She is a very good reporter and there is a reason the MLB Network snatched her up, something I already think she is great at. But doing in-game reports for the Tampa Bay Rays never felt to me like a good use of her talents.
It was an opinion. But it was also one that was strengthened from conversations with other Rays fans who felt the same way. I don't expect everybody to agree with me. But it was no different from all of the opinions I have expressed over the years about players, coaches, or even other broadcast personnel. Sometimes I am right. A lot of times I have been wrong. It is just an observation I made after watching a lot of Rays games.
Well, some didn't take it well.
I was accused of taking "a shot" at Nash and how that is apparently all I ever do. I had some get mad before they even read my comment. I was accused of being like TMZ as if I was standing outside Nash's house with a video camera just waiting to ambush her. And I was accused of "horsesh*t journalism."
They also made sure they included Nash in their comments to make sure she knew they were defending her honor.
The problem is all of these people go to games and have met Nash and have gotten to know her off the air and have a relationship with her on some level or at least they think they do. I'm sure she is a wonderful person. But that's not my job here and that was not her job for Sun Sports.
This is going to be my 10th season writing about the Rays. I have written nearly 9,000 posts and more than a half-million words (that's enough words to fill about 8 novels). Some of it I am proud of. Some of it I am not.
This is certainly not the first time I have angered Rays fans. I have been called every name in the book and there was a time when I was younger when that type of stuff bothered me. But after a while, you start to find a certain humor in seeing how ridiculous some fans can be.
But this one did bother me. For one, it felt a little grade-schoolish in how it was handled. But that is pretty normal in social media these days. It also bothered me a little that something like this can be misconstrued as a personal attack on somebody.
But mostly this bothered me because I have gone out of my way in the past to do favors for at least two of the people who made the comments above.
I have never understood the Rays fan-on-Rays fan vitriol. It happens in every fan base and it is dumb. It's especially dumb here because, well, let's face it, we need more Rays fans, not fewer.
I often get asked about getting started in writing or blogging about a sports team. My first piece of advice is always the same: don't write about your favorite team.
If all of your comments are of the rah-rah variety one-third of the fans are going to hate you. If all of your comments are critical of the team, two-thirds of the fans will hate you. And if you try to be level-headed and reasoned with a few positive and a few negative comments, everybody will hate you.
Since Rays Index started in 2006, I have graduated, I have switched careers twice, I have gotten married, and I have two beautiful daughters that mean more to me than anything in the world. With that comes a certain level of growth as both a person and as a writer. It also teaches you proper perspective.
I am saddened that Rays fans that I thought highly of would say what they said. But when this post ends I will have moved on. I will watch the Rays on Sun Sports this afternoon. I will listen to some of the broadcast on WDAE. I will enjoy it. Maybe something will happen that I will decide to write about. Maybe not. But whenever I do decide to write next, I am sure somebody won't like it.
And that's OK.
I don't say it nearly often enough, but thanks for reading.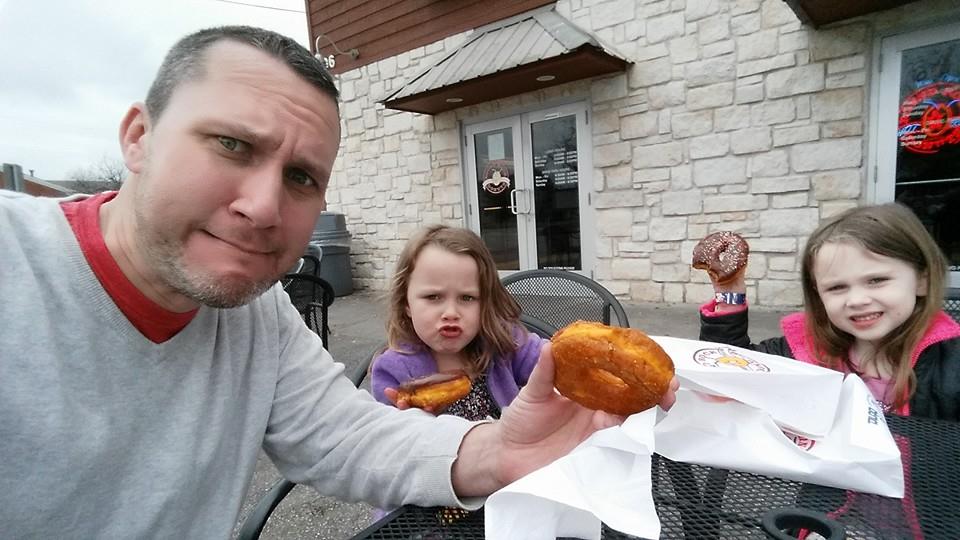 Likes

(

13

)
Dislikes

(

2

)