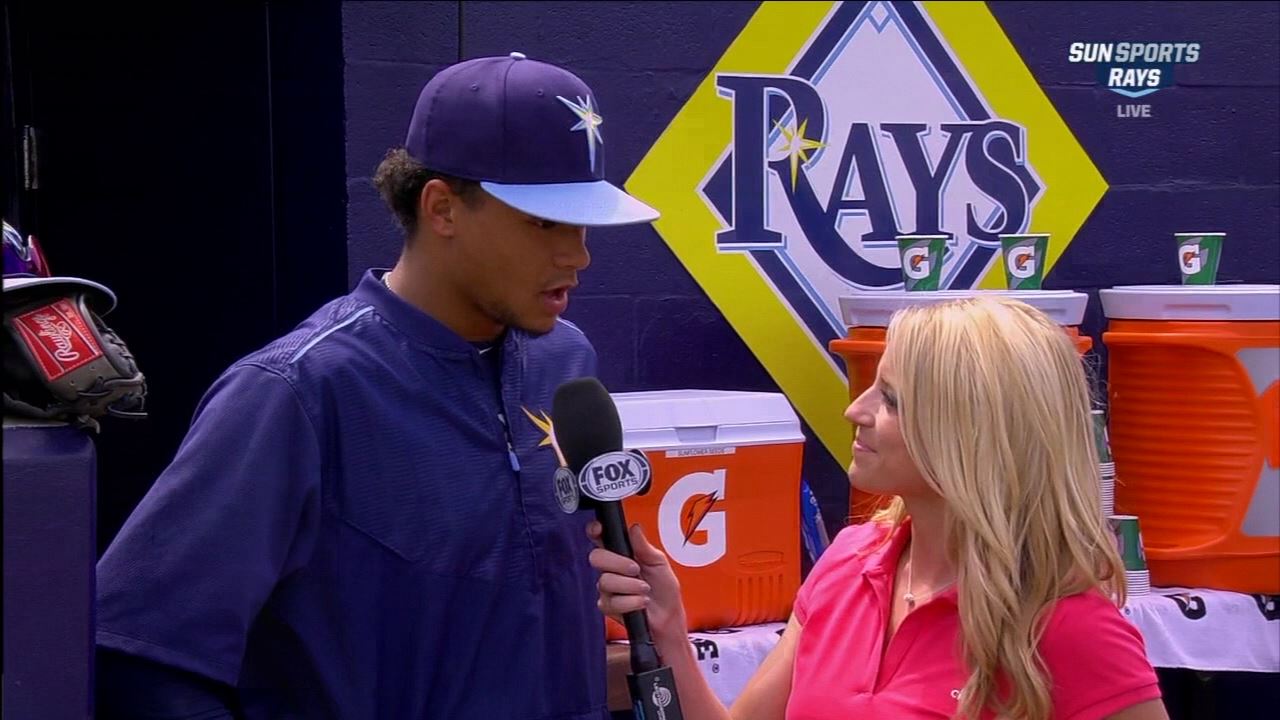 The GBT - The Good, The Bad and The Telling sandwich, where The Bad is nice and lean and the The Telling is ripe.
RAYS 6, Yankees 5 (boxscore)
THE GOOD: Emily Austen (above) made her debut as the Rays' new in-game reporter. I had seen a little bit of her work before with the Celtics. She's good and seems like a solid choice. Personality-wise, she seems much more like Laura McKeeman than Kelly Nash. Nash was good, but she never seemed like she was comfortable with the Rays.
THE BAD: Can we just start the regular season now? I'm not the first to say this, but Spring Training seems longer and longer every year when it should actually be getting shorter. There was a time when guys needed Spring Training to get in shape. Now these guys are working out all winter and throwing and hitting. They need about a week, maybe two. But nobody wants to give up all those ticket and beer sales.
THE TELLING: It's official, Chris Archer will be the starter on opening day…Pitchers Ronald Belisario, Andrew Bellatti, and Bryce Stowell along with infielder Eugenio Velez are the latest cuts. There are now 44 players in camp…Matt Moore and Jake McGee will throw bullpen sessions today and Alex Colome will throw one tomorrow and Drew Smyly's turn comes on Sunday.
THE JUNKYARD DOGS WEBTOPIA…
In lieu of links today, here are some old newspapers I found when I was looking for something else. You can click on the images for a larger view.
#Rays #TBT pic.twitter.com/G4YkY6h6vy

— Rays Index (@RaysIndex) March 26, 2015
Likes

(

3

)
Dislikes

(

2

)