Major League Baseball has a new official sock provider in Stance, so we knew we would see Rays players in new socks and stirrups this season. But what we didn't expect is what happened on opening day.
According to Paul Lukas of ESPN and Uni-Watch, there was supposed to be consistency among players when they wore their short pants. That is, if more than one player had their socks exposed, they would be wearing the same design.
That is not what happened with the Rays on opening day.
First there was Chris Archer, who was not wearing his standard striped stirrups, but instead went with plain navy socks (that is the Stance logo on the front and the MLB logo on the back, so not completely plain.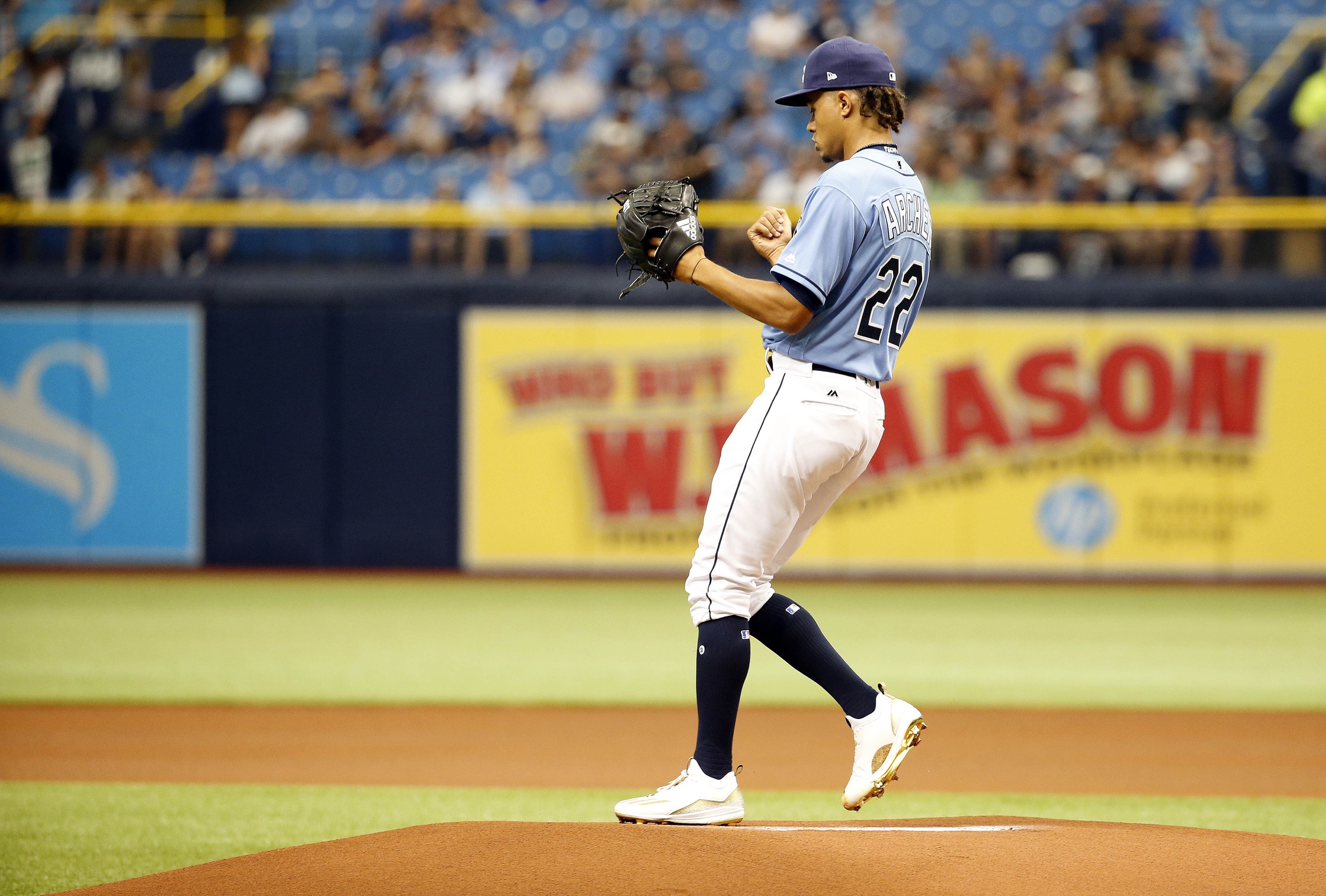 Then there was Brad Miller who went with navy stirrups. This is a typical look for him, although he has occasionally worn striped stirrups and even long pants.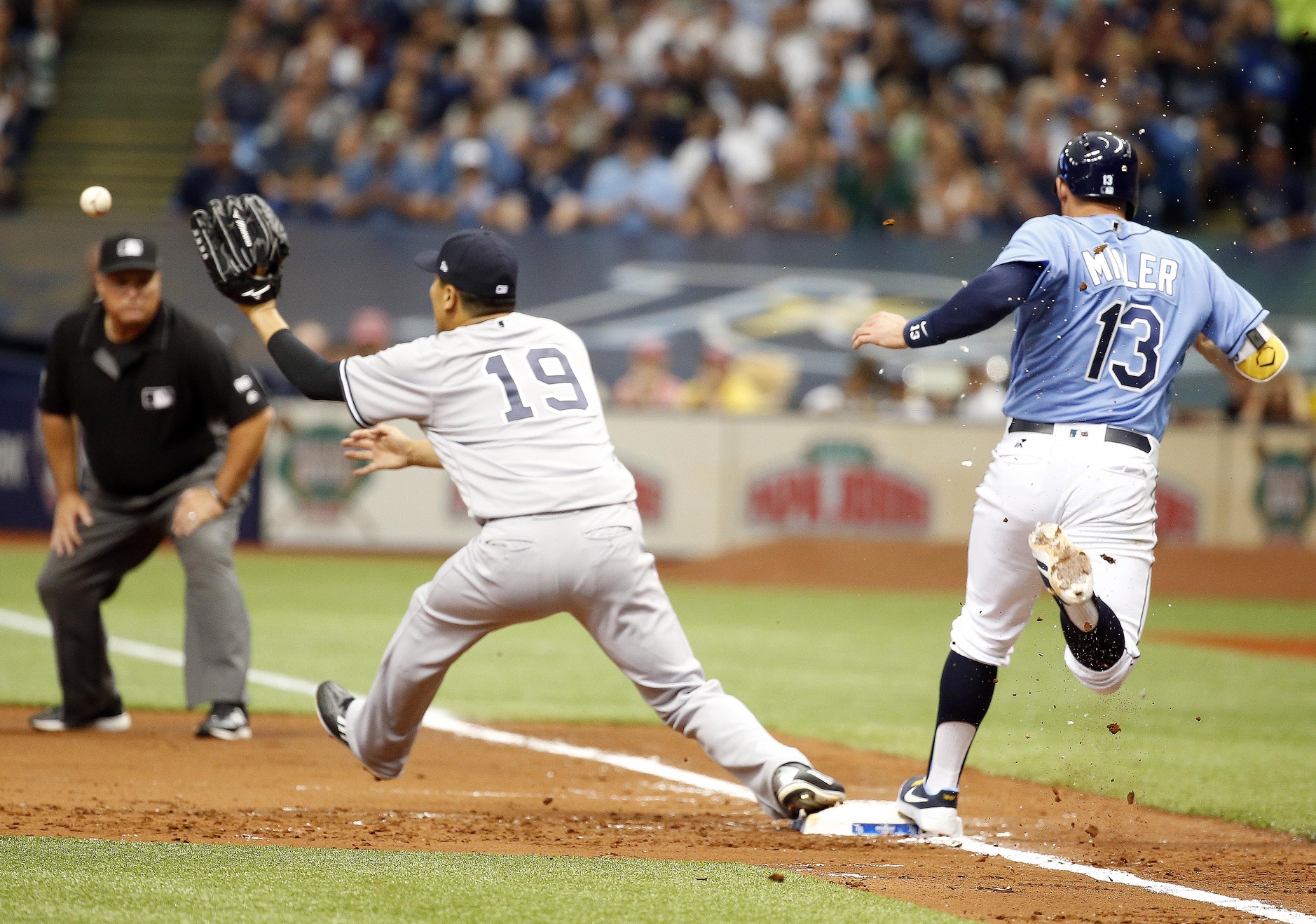 But the stars of the show are Stance's new striped socks, which include a team logo on the side.
Here is Corey Dickerson.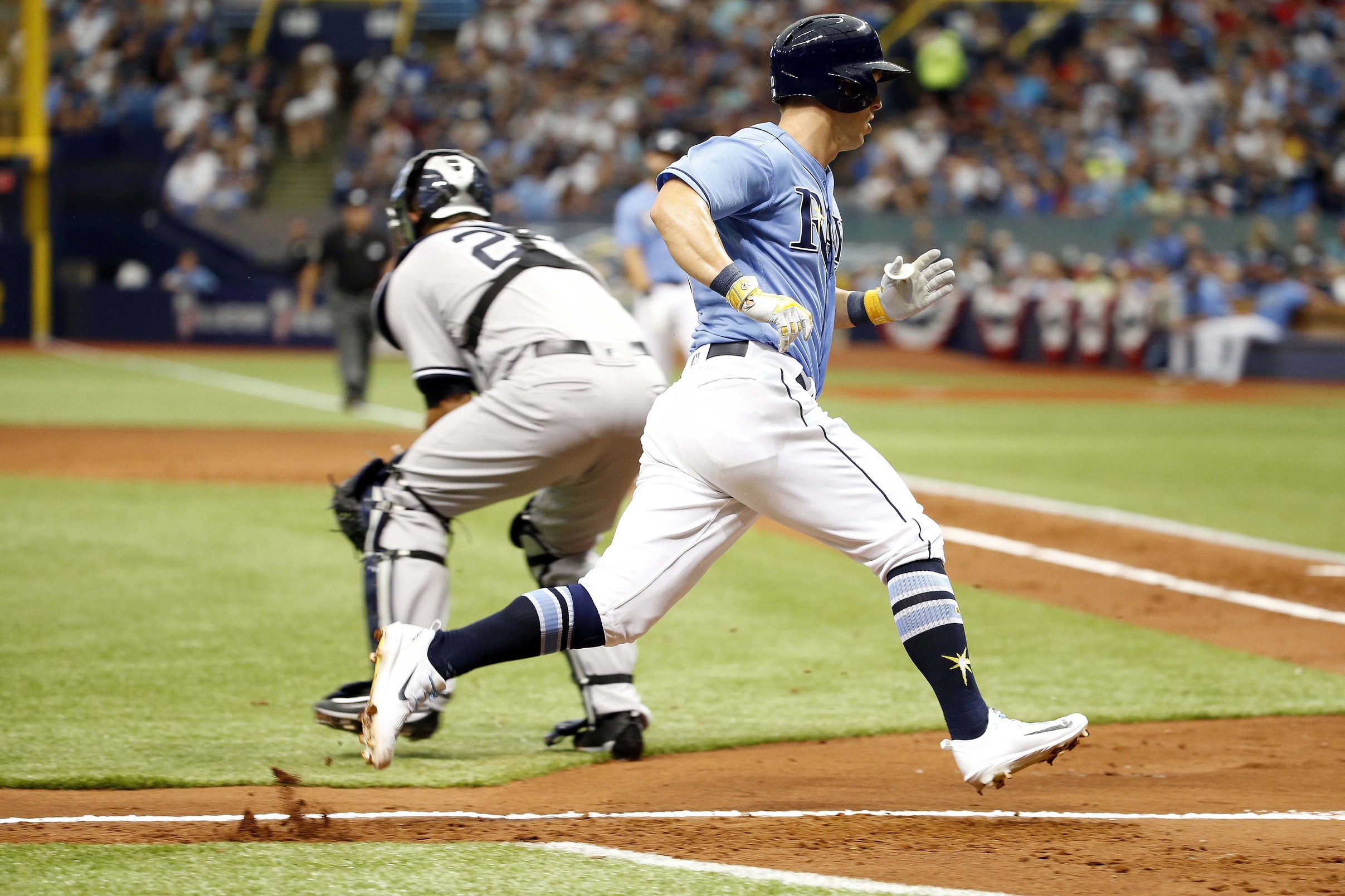 But even those weren't consistent.
Here is Mallex Smith. Notice his striped socks have the TB logo instead of the sunburst logo seen on Dickerson's socks.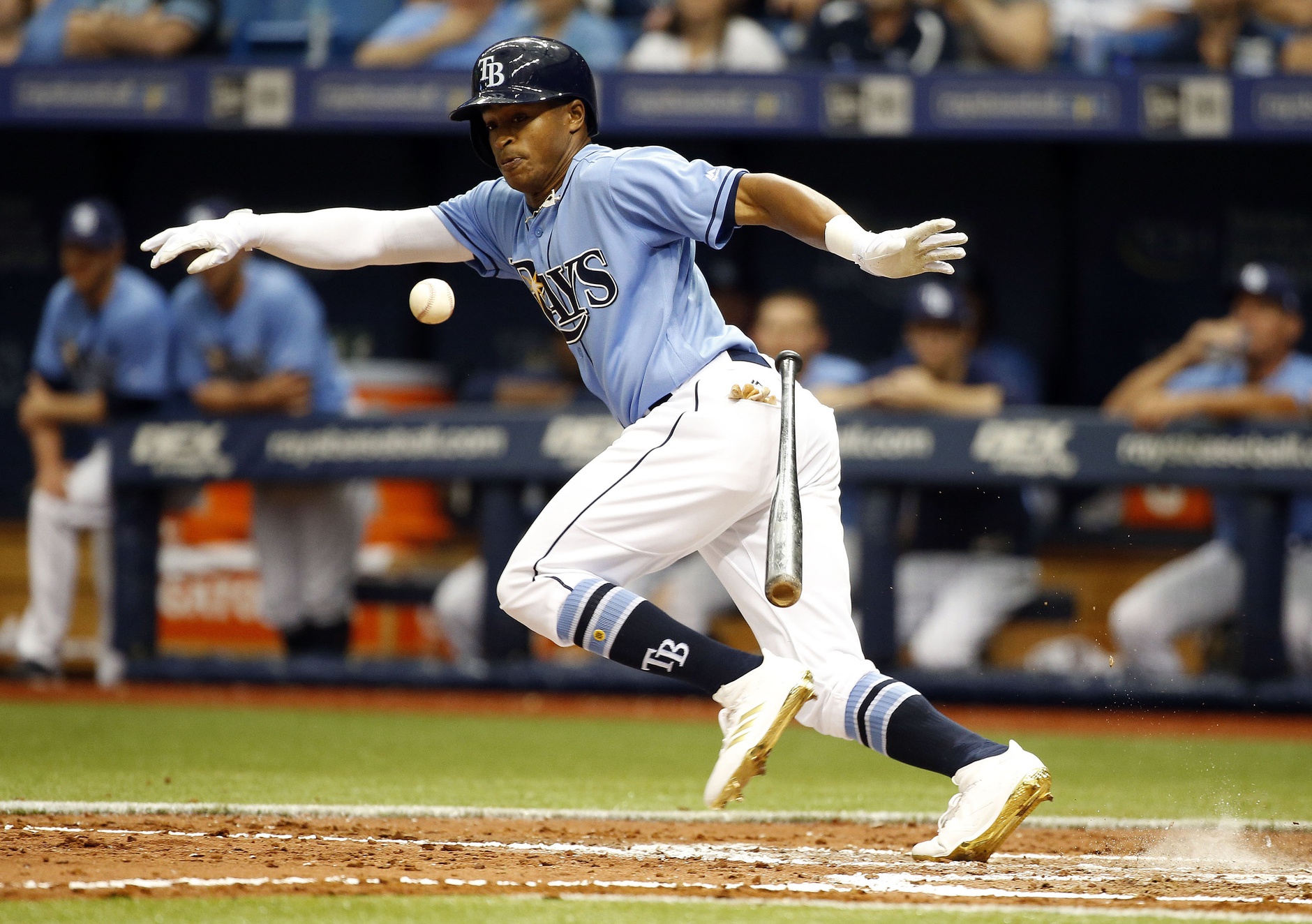 Just in case anybody is wondering, the logos are the same on both socks. Conceivable a player could wear one TB sock and one sunburst sock, but that was not the case on opening day.
So that is four different lower-leg stylings that I saw on opening day. Were there any I missed?
Likes

(

1

)
Dislikes

(

0

)