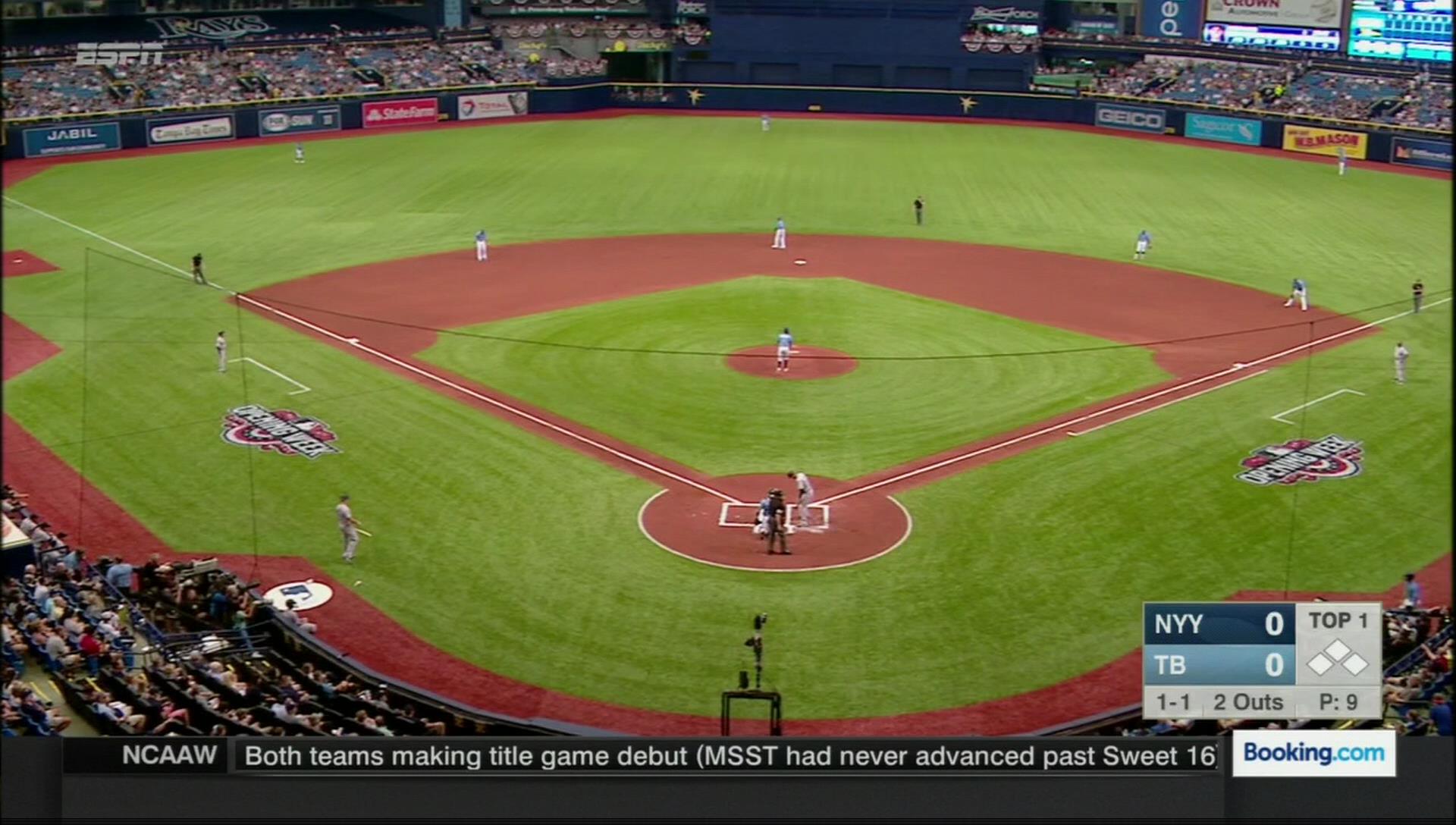 The Rays swapped out their old FieldTurf and replaced it with Shaw Sports Turf. While most have been focused on how it looks and how it will affect the ball, it turns out there is another unforseen impact: the stadium just looks brighter with the new turf.
Obviously, part of the issue is the absence of the dark patches, which gave the old turf its "watermelon" appearance. But also, the light patches just seem to reflect light more.
While we have to take photos from different cameras with a small grain of salt, here is the difference between the new turf (top) and the old turf (bottom) from Associated Press photographers. Also note, the bottom photo is not opening day, but rather just a random game in June.
#Rays have new turf this year (top). It does make The Trop seem "brighter" compared to opening day last year (bottom) pic.twitter.com/EXFjUgLy2J

— Cork Gaines (@CorkGaines) April 2, 2017
The new turf is so bright the ESPN announcers thought that the Rays had added lights.
"I thought they added some lights," one ESPN announcer said during the broadcast. "I mean, it really became brighter than I feel like it has ever been."
Again, it is hard to say if the setting on the cameras differed, but here is the view of the field on opening day last year compared to this season as seen on the Sun Sports cameras. That's quite a difference.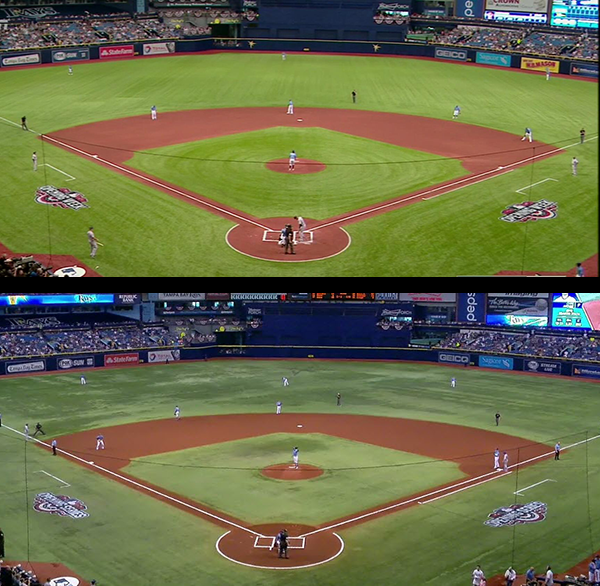 Likes

(

3

)
Dislikes

(

0

)