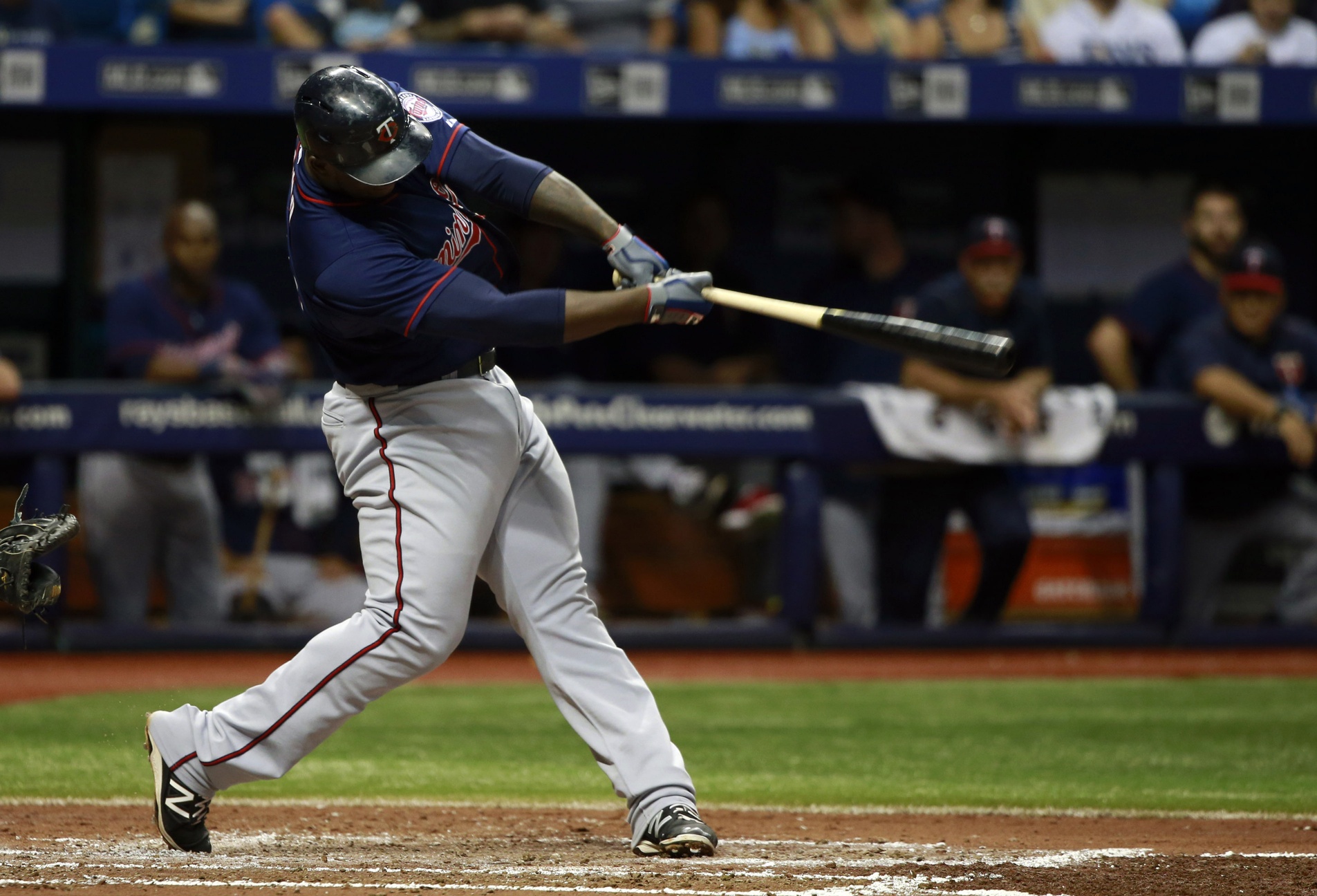 Miguel Sano hit a long home run last night. Wait. No. That's just what everybody thought.
Miguel Sano hit a baseball really hard. It would have been a home run, a very long home run, except it hit one of Tropicana Field's catwalks and fell back down to the field of play for a double. The play was costly as it drove in one run instead of two, Sano was then stranded at second base, and the Twins went on to lose by one run.
Needless to say, the baseball world is freaking out because apparently no other stadiums in baseball have quirks that alter the true intentions of a baseball.
Here is the flight of the ball. This ball was probably going to clear the left-center field wall by 50-100 feet. Notice where Kevin Kiermaier is standing when the ball returns to Earth.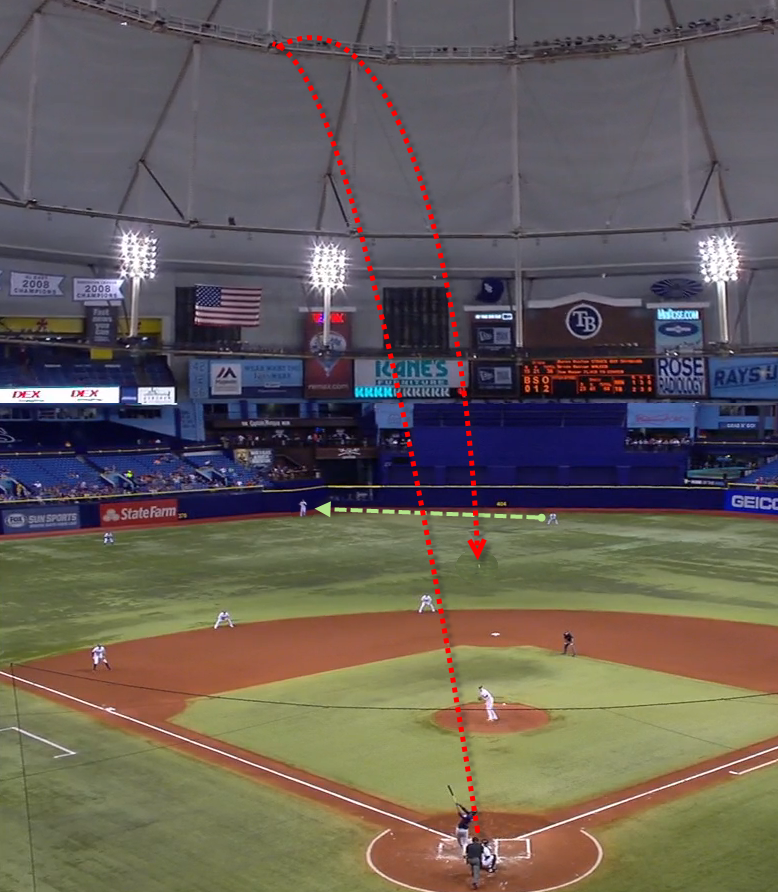 Here is the video.
Let's ignore the outrage in Minnesota today. Their anger is understandable. They are in the middle of a pennant race and just lost an important game on what is essentially technicality.
Rather, let's look at somebody like our old friend Peter Gammons.
Miguel Sano attempts to blast baseball through Earth's atmosphere, hits Rays' catwalk instead http://Free us from St Pete. Puh-Leaze

— Peter Gammons (@pgammo) August 28, 2015
Hypocritical much, Pete? Catwalks at The Trop come in to play about half-dozen times a year. They rob a player of a home run about once every year or two (I honestly cannot remember the last time this happened, maybe somebody else can in the comments). How many times a year does The Green Monster at Fenway rob a player of a home run or turn a routine fly ball into a home run? Once a game? At least.
Of course, baseball "purists" will argue that this is different. It is part of the field of play, which is a bunch of horse poop. The only reason the Green Monster was built was because there wasn't enough room to fit a normal-sized field into that lot. The only reason The Trop has catwalks is because people in MLB decided a stadium in Tampa-St. Pete would need a roof. They are both just construction necessities. And we aren't even getting into ridiculous things like Coors Field or the short porch in right field at Yankee Stadium or the hill in center field in Houston or the dozen other ballpark features around MLB that alter the true intention of a baseball far more often than the god damned catwalks.
Hey, the Rays need a new stadium. That new stadium probably needs to be in Hillsborough. So yes, the Rays probably do need to get out of St. Pete. But if we are going to make a list of reasons why the Rays need to leave St. Pete, the Catwalks fall somewhere behind the "stains on the turf from David Price's dog Astro" and just ahead of "not enough seating for dolphins."
Likes

(

4

)
Dislikes

(

0

)