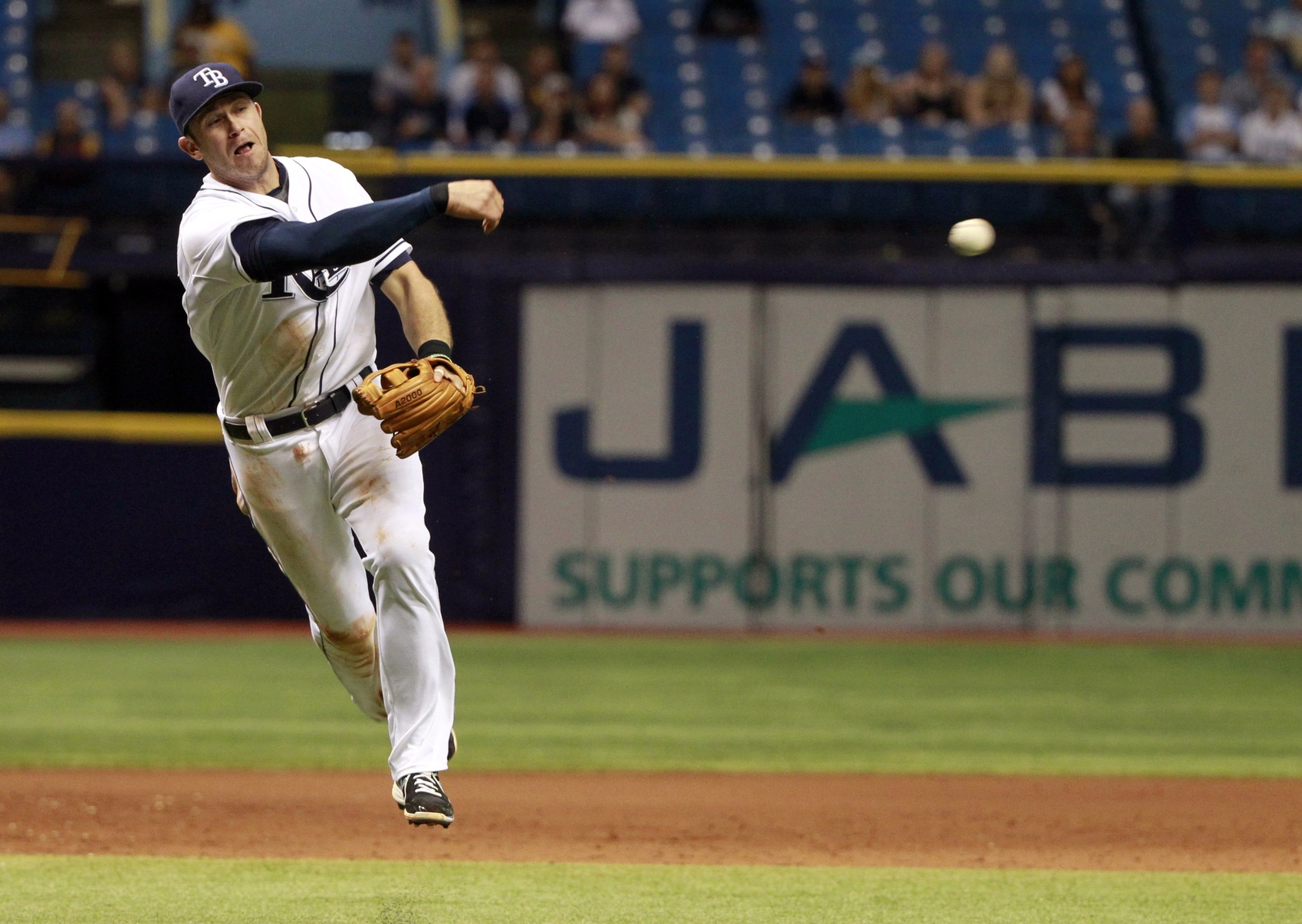 The GBT - The Good, The Bad and The Telling sandwich, where The Bad is nice and lean and the The Telling is ripe.
THE GOOD: Alex Colome lasted just 5 innings but he held the A's scoreless on 4 hits and a walk. It wasn't easy. Twice he had runners in scoring position, including a leadoff triple in the 1st inning and bases loaded in the 4th inning. But each time he was able to get out of it…Another solid performance from the bullpen as 4 pitchers combined to throw 4 shutout innings with 6 strikeouts and 1 walk, anchored by not-a-closer Brad Boxberger who picked up his 12th save. The bullpen now has a 1.84 ERA since April 19…David DeJesus provided all the offense the Rays would need with an RBI double in the 4th to get the scoring started and a solo home run in the 7th to make it 2-0. He is now 20-48 (.417) with 4 doubles and 3 home runs over his last 15 games.
THE BAD: Alex Colome will put you to sleep. He was pulled after 5 innings with just 86 pitches and I wonder if it was just because Kevin Cash was tired of all the waiting in between pitches. Last night's game took 3 hours even though there were only 3 runs, 13 hits, and 3 walks. A game like that should take 2.5 hours tops…Steven Souza struck out 4 times. He leads MLB with 62 strikeouts.
THE TELLING: Bobby Wilson threw out his first base stealer since April 11 and is now just 2-16 throwing out would-be thieves…Attendance for the game was 10,605.  The Rays have used more players than any other team (40) and are 23-19 and sit alone in first place, a half-game ahead of the Yankees.
THE JUNKYARD DOGS WEBTOPIA…
Drew Smyly needs 8 weeks of rehab and could return in late July. [TampaBay.com]
Florida high schools dominated the NFL Draft. [BI Sports]
DOWN ON THE FARM [boxscores] Durham lost 4-3 in 10 innings with Dylan Floro tossing 6.2 scoreless innings, striking out 5, walking none, and giving up just 2 hits. Eugenio Velez drove in all 3 runs with a pair of doubles…Montgomery won 4-3. Bradin Hagens allowed just 1 run on 3 hits in 7 innings. Boog Powell drove in 2 with a single and a triple…Jacob Faria allowed just 1 run in Charlotte's 2-1 win over the Tampa Yankees…Jace Conrad hit his 7th home run in Bowling Green's 14-inning 6-3 loss.
Likes

(

0

)
Dislikes

(

0

)