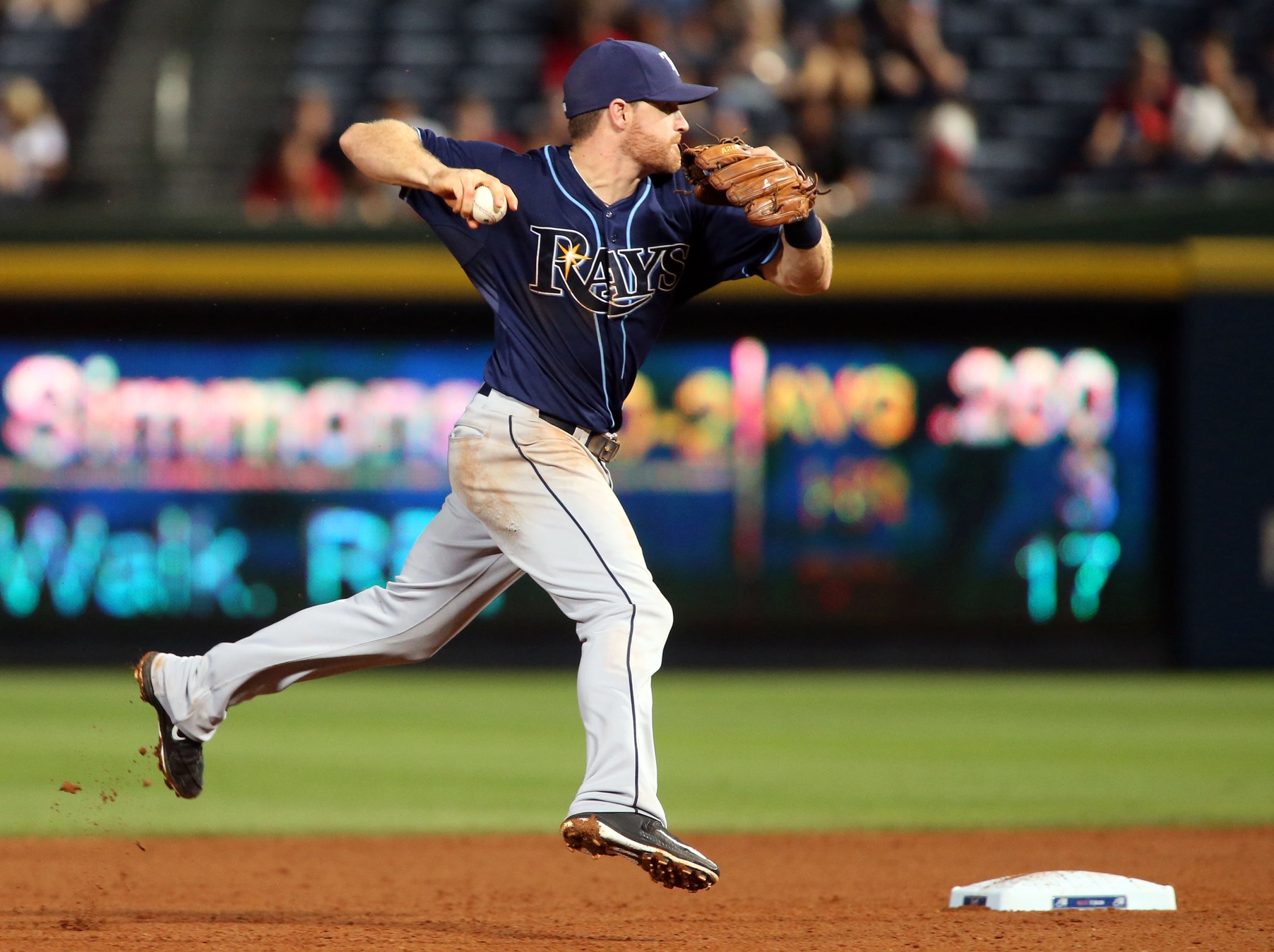 The GBT - The Good, The Bad and The Telling sandwich, where The Bad is nice and lean and the The Telling is ripe.
Braves 2, RAYS 1 (boxscore)
THE GOOD: James Loney continues to hit the ball well. He went 1-2 with a walk last night and has a hit in 7 straight games. Over that span he is 11-24 with 4 walks and no strikeouts…Players off the bench are now 25-78 (.373) with a crazy-good .440 OBP and 1.134 OPS. They are also hitting a home run once every 12.5 at bats which is Mark McGwirian.
THE BAD: Meanwhile, starters are hitting .235 with a .304 OBP, a .673 OPS and are hitting home runs once every 41.6 at bats…The Rays' best chances to take the lead last night came in the 4th and 5th innings and slow runners doomed the Rays. In the 4th, with James Loney on second, David DeJesus hit a single to right field that he hit a little too hard as Loney had to stop at third. Asdrubal Cabrera followed with an inning-ending double-play.  In the 5th with the score tied 1-1. Rene Rivera, who seemingly strikes out every at bat, got a single. Ironically, this may have hurt the Rays. After Jake Odorizzi struck out, Kevin Kiermaier had a hit down the left field line that would have likely been a double for him on most nights but the Molina-like Rivera was in front of him and had to stop at second. Now, instead of first and third with one out or Kiermaier on second, the Rays had a runner on second who is probably not scoring unless the Rays can get a double or home run. Instead, Steven Souza and Evan Longoria struck out back-to-back.
THE TELLING: Matt Moore will have a bullpen session today. It sounds like a rehab assignment could start as early as late next week. That assignment would likely last the full 3 weeks…Pitchers for the Oakland series: Alex Colome, Chris Archer, Nathan Karns, and Erasmo Ramirez in that order…PECOTA gives the Rays a 47.3% chance to make the playoffs…The Rays are 22-19 and still tied for first place with the Yankees who have lost 3 in a row.
THE JUNKYARD DOGS WEBTOPIA…
Likes

(

1

)
Dislikes

(

0

)