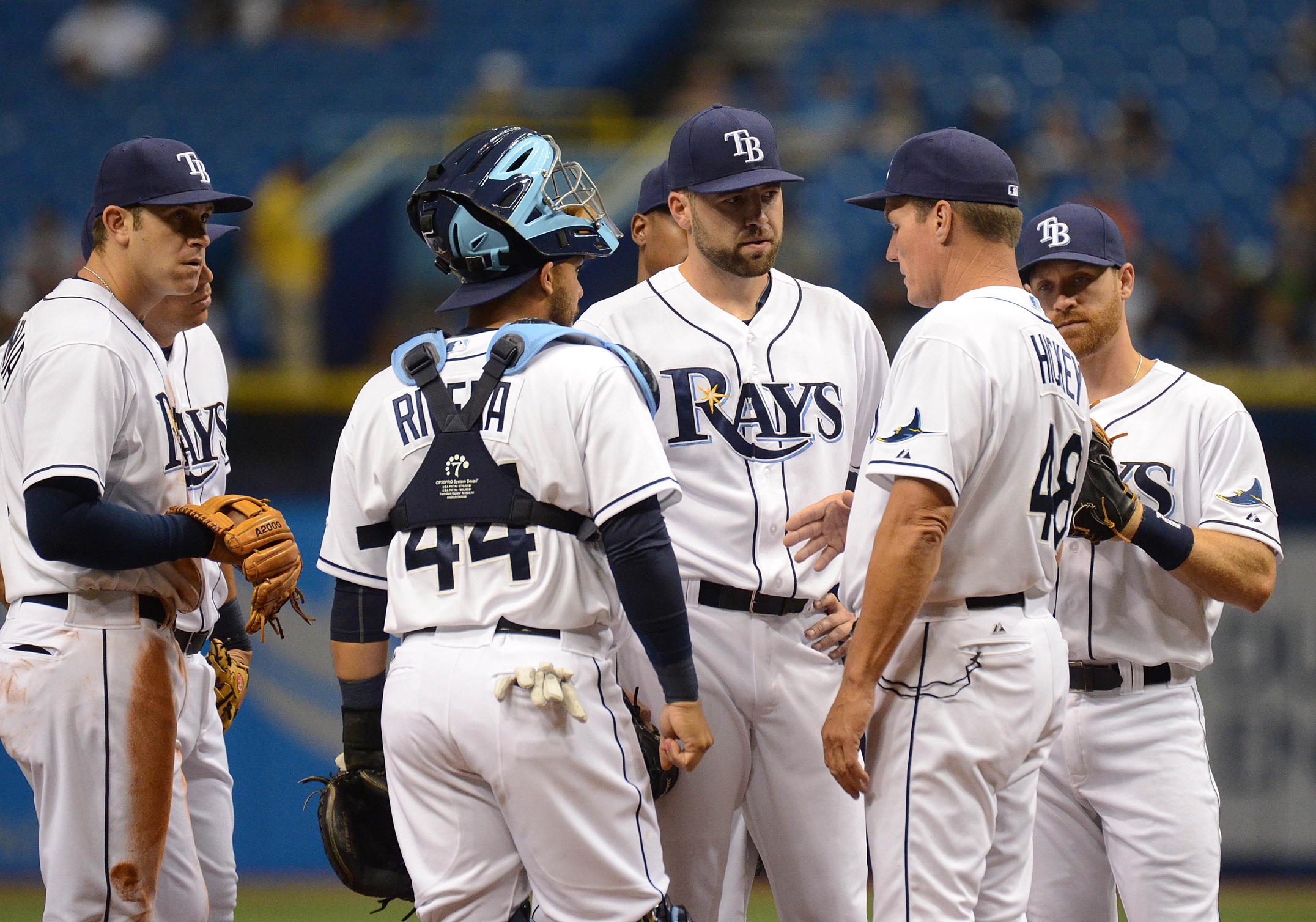 The GBT - The Good, The Bad and The Telling sandwich, where The Bad is nice and lean and the The Telling is ripe.
Orioles 6, RAYS 5 (boxscore)
THE GOOD: Kevin Kiermaier is fast. The Orioles announcers were impressed (see below). He used that speed to turn what should have been a double into the gap in left-center into a triple. He also added a home run later on…The bullpen combined to allow just 1 hit and 2 walks in 3.1 scoreless innings, allowing the offense to eventually pull within one run.
THE BAD: More injuries. James Loney was scratched from the lineup because his side tightened up before the game during batting practice. On top of that, John Jaso was not in the lineup. He was originally listed as day-to-day after jamming his wrist on a slide in the first game. However, now it sounds like he is heading to the DL… The first 8 batters in the lineup went 3-28 combined with 10 strikeouts…Nathan Karns eventually settled down, but it was too little, too late, as he was down 4-0 after one inning and 6-0 after two. Then again, it wasn't all his fault. Two of the four hits in the first inning were lazy groundballs that would have been outs (one would have been a double play) if the Rays weren't shifting. The bad was the 2-run home run in the second inning. In 29.2 career innings, he has now allowed 9 home runs. That's not good.
THE TELLING: Logan Forsythe made his first career start at first base after James Loney was scratched from the lineup…Alex Cobb had his "best day yet" throwing since getting tendonitis in his forearm (via TampaBay.com)…The game took 3 hours, 22 minutes. So much for speeding up the games…Attendance for game 2 was 13,906. That was better than game 2 last year against the Blue Jays that drew just 11,1113. But the Rays never draw well for the Jays. Two years ago the Rays faced the O's and attendance for game 2 was 15,599.
THE JUNKYARD DOGS WEBTOPIA…
Here is a brief story on the rise of Evan Longoria from high school afterthought to MLB All-Star. [Huff Post]
Here is how the price of beer at The Trop compares to other stadiums. [BI Sports]
Where to find the best food at the Trop. [Eater]
An idiot ran on the field during the game. Thought he got away with it.
" Boyer just jumped onto the field!!!
Likes

(

0

)
Dislikes

(

0

)