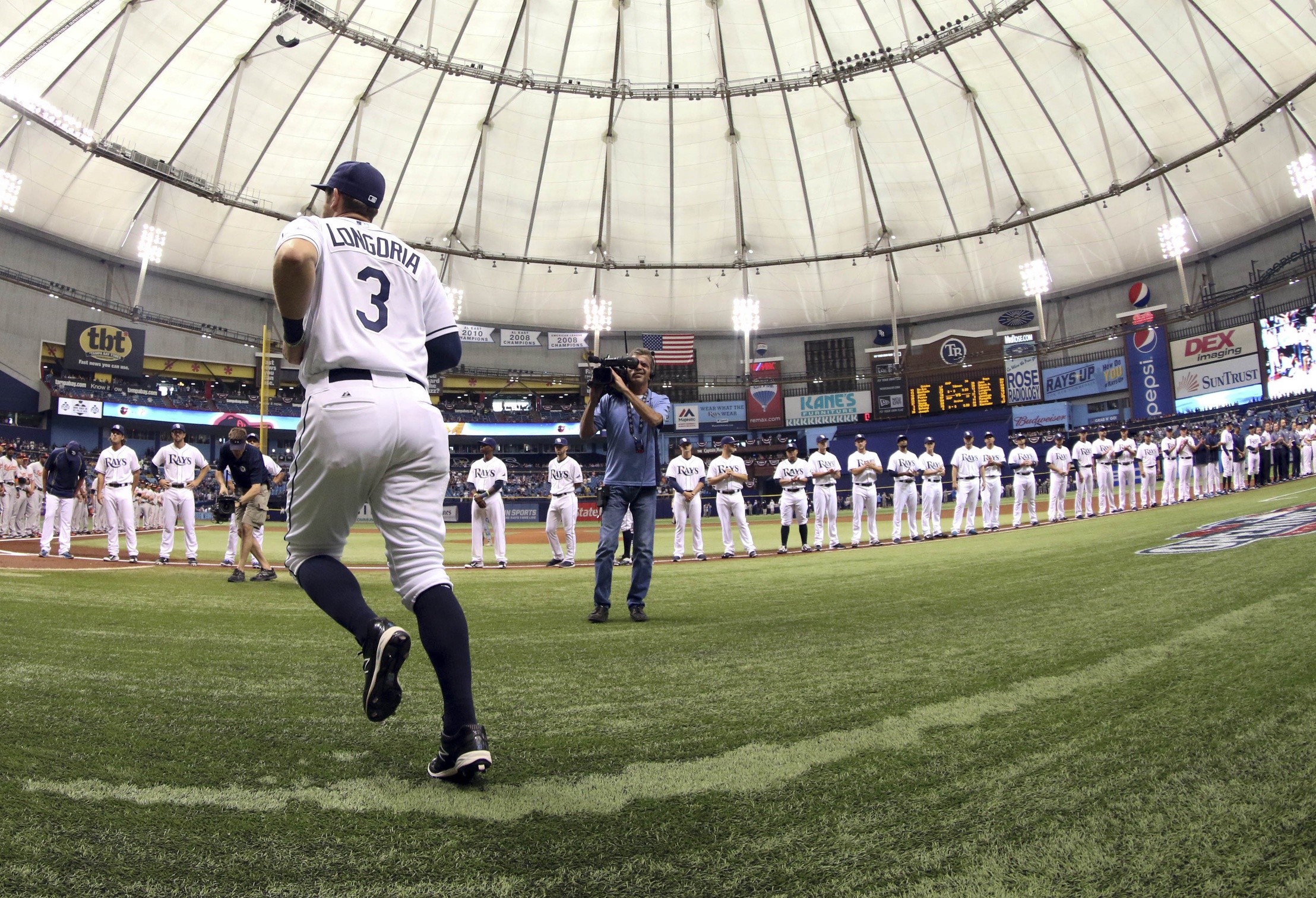 The GBT - The Good, The Bad and The Telling sandwich, where The Bad is nice and lean and the The Telling is ripe.
Orioles 6, RAYS 2 (boxscore)
THE GOOD: The Rays retired Don Zimmer's No. 66. The ceremony included a great video tribute and had Evan Longoria present Zim's widow with a framed jersey…Vince Naimoli threw out the first pitch for the Rays. It was a nice moment for the former principal owner, who at last report, still owns 25% of the Rays. Unfortunately, Naimoli did not appear to be in the best of health. Let's hope it is nothing serious…Evan Longoria
hit his third Opening Day home run…Steve Geltz faced 4 batters and struck out all 4…David DeJesus went 2-3. As much as it sucks to lose John Jaso for a few games, it is nice to know DeJesus is still around to fill in. Not much of a drop-off.
THE BAD: Chris Archer did not have his ace-stuff giving up 4 runs (3 earned) on 6 hits and 1 walk in 5.2 innings. The big blows were a solo home run and a 2-run home run. Was it because he had to alter his normal routine? We'll never know. His velocity looked normal. But for whatever reason he just wasn't sharp…The offense was about as we expected with Evan Longoria hitting a home run and not much else. And with John Jaso day-to-day after injuring his wrist, it took yet another blow. Rays' pitchers might have to figure out how to allow negative runs…We want the Rays to be more aggressive. But the downside is having 3 runners thrown out on the bases. If just 2 of those don't happen, the game may have ended up much different…Ben Zobrist, Sam Fuld, and Stephen Vogt went a combined 6-13 with a walk, 2 home runs, and 5 RBI in the A's 8-0 Opening Day win.
THE TELLING: John Jaso is day-to-day after jamming his wrist on a slide at second base…The Rays re-acquired pitcher Matt Buschmann from the A's for cash and will give Durham some pitching depth. He was with Durham in 2012 and 2013 and has yet to reach the majors in 9 pro seasons…Alex Cobb is not expected back until May…Juan Francisco opted out of his minor league deal with the Rays and is now a free agent…Drew Smyly is scheduled to make a rehab start on Thursday for Charlotte…The game was announced as a sellout with attendance of 31,042.
THE JUNKYARD DOGS WEBTOPIA…
Here is Evan Longoria presenting Don Zimmer's wife with a framed jersey.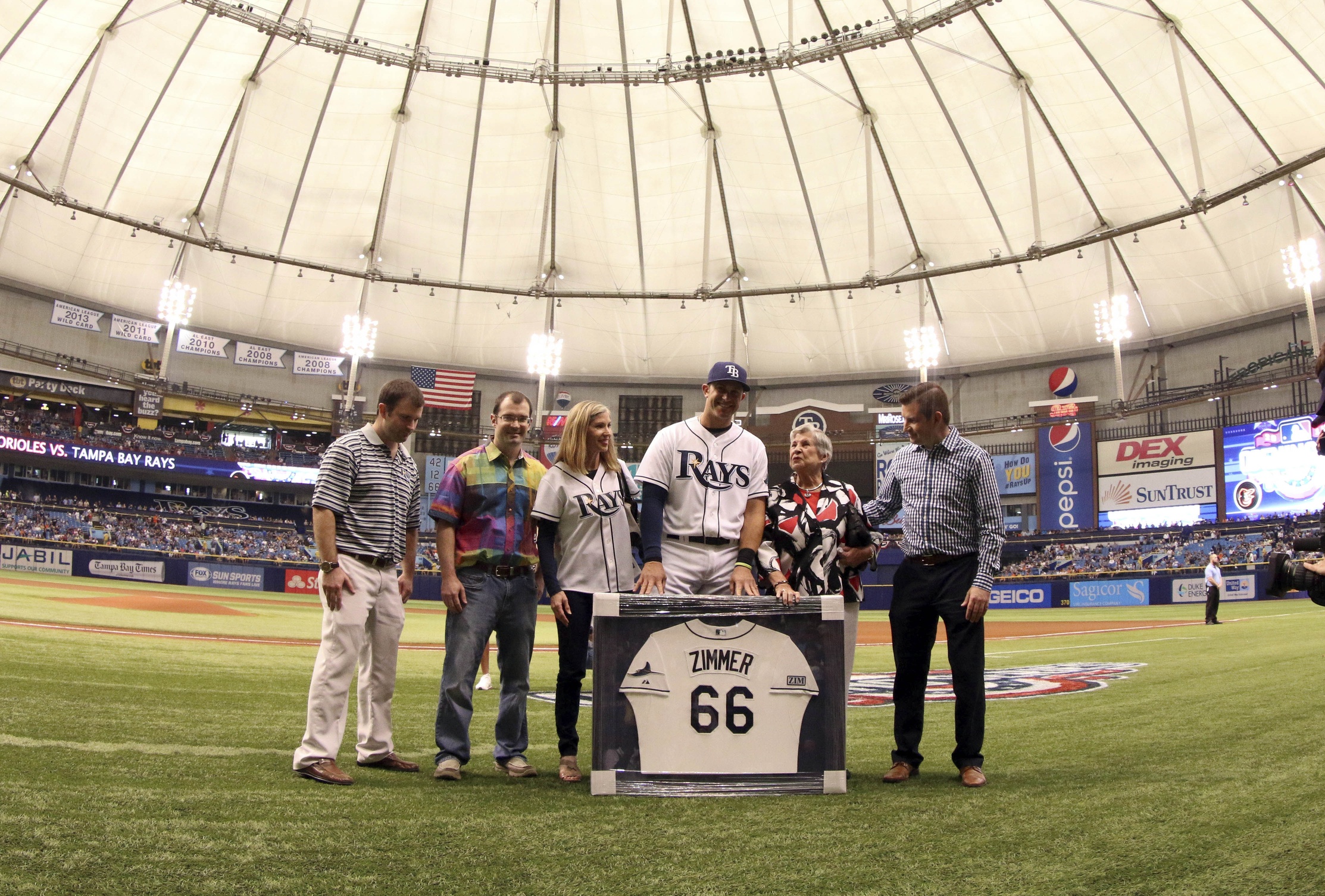 Here is the No. 66 next to the Rays' other retired numbers.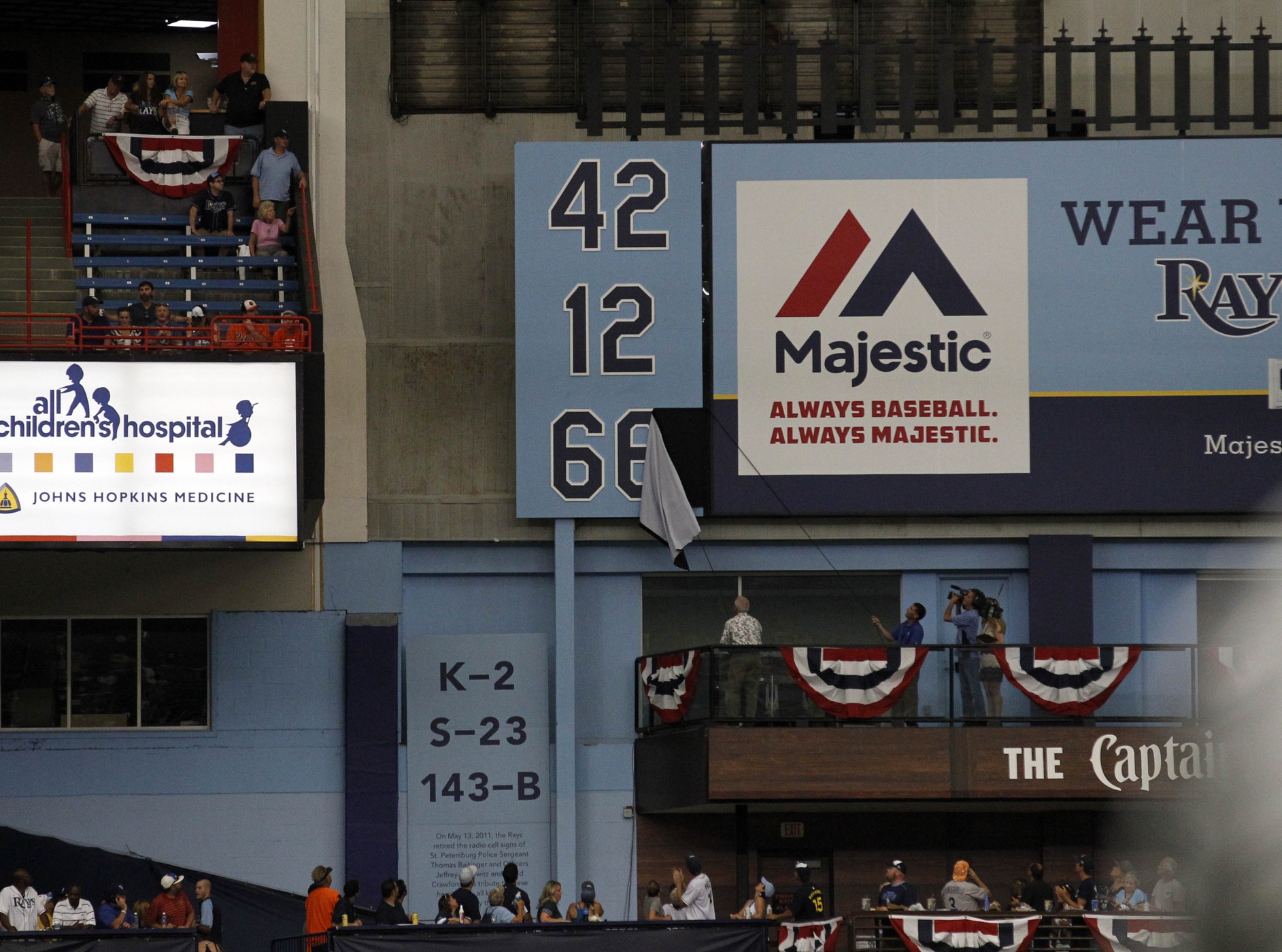 Not a big deal because lots of managers do it these days, including Joe Maddon, but I was a bit surprised Kevin Cash did not want to wear his jersey in what was his first game as a big league manager. Anybody who has ever worn a uniform will tell you that there is something special about putting it on for that first official game.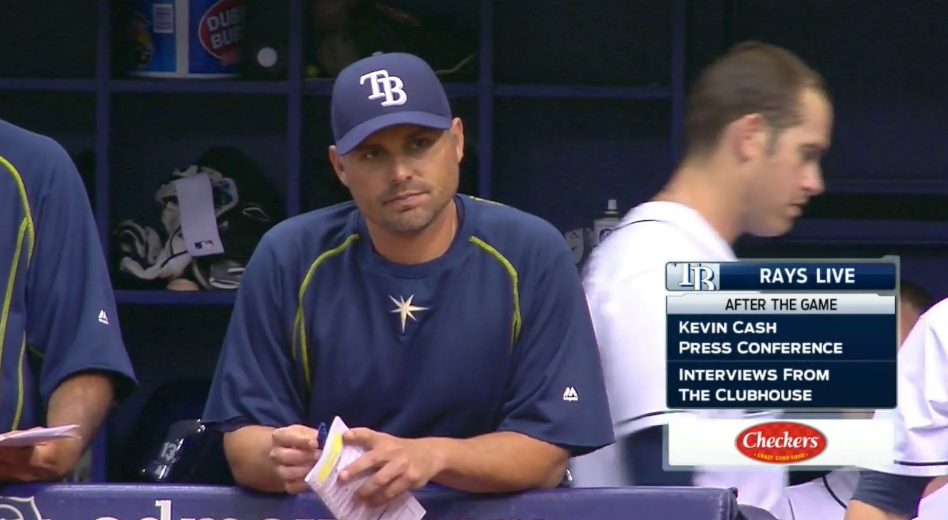 Here is a video that reviews the changes to the minor league system.
Likes

(

0

)
Dislikes

(

0

)