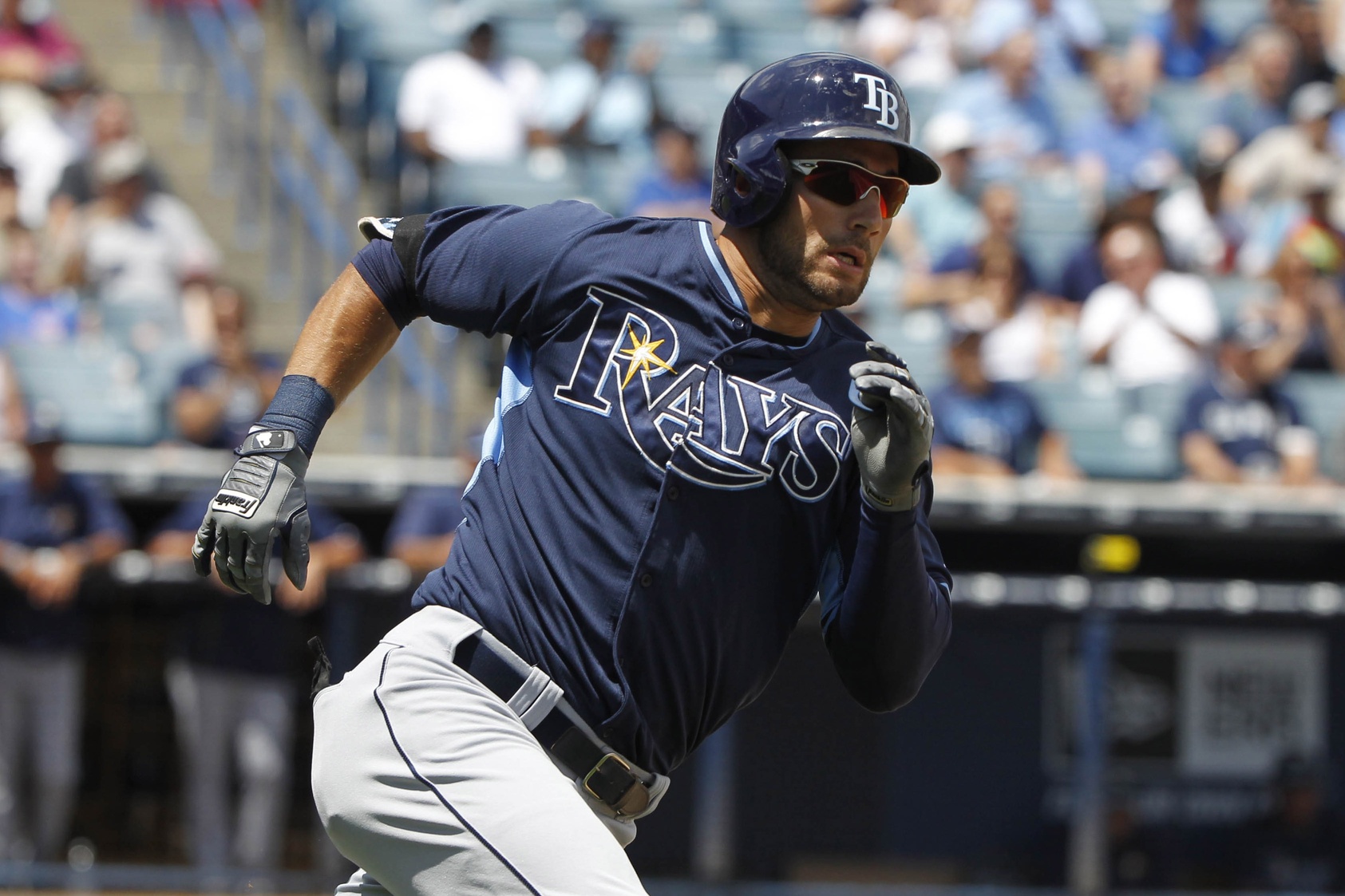 The GBT - The Good, The Bad and The Telling sandwich, where The Bad is nice and lean and the The Telling is ripe.
RAYS 3, Yankees 0 (boxscore)
THE GOOD: 4 days until Opening Day.
THE BAD: 4 days until Opening Day.
THE TELLING: Erasmo Ramirez is "expected" to be in the rotation to start the season…Andrew Friedman is apparently getting the band back together in L.A., trading for Elliot Johnson…Drew Smyly threw a batting practice session yesterday. Alex Colome is expected to throw BP tomorrow. Jake McGee and Matt Moore are scheduled to throw bullpen sessions tomorrow…Chris Archer will make his final Spring start today. I'm sure it will be an easy day. But this means he will make his Opening Day start on 3 days rest. Still seems odd.
THE JUNKYARD DOGS WEBTOPIA…
A woman claiming to be the daughter of the fan hit by Evan Longoria's bat says her father is still in the hospital and she is upset that the Rays have not contacted her family since that day. [RI Comment]
Jayson Stark writes about what to expect from MLB's new pace-of-play rules. [ESPN]
MLB's average salary tops $4 million for the first time is now ~$.25 million. [AP]
A tour of Charlotte Sports Park. [BizJournals]
Would a new Rays stadium have a see-through roof? [TampaBay.com]
Andrew Astleford calls the Rays' outfield the "Legion of Zoom." [FoxSports]
Joe Maddon being Joe Maddon
The Cubs practiced with a DJ in the middle of the field. Never change, Joe Maddon. http://t.co/uAaknQdqN3 pic.twitter.com/mZHqRKaUZR

— SI Extra Mustard (@SI_ExtraMustard) March 30, 2015
Likes

(

0

)
Dislikes

(

0

)