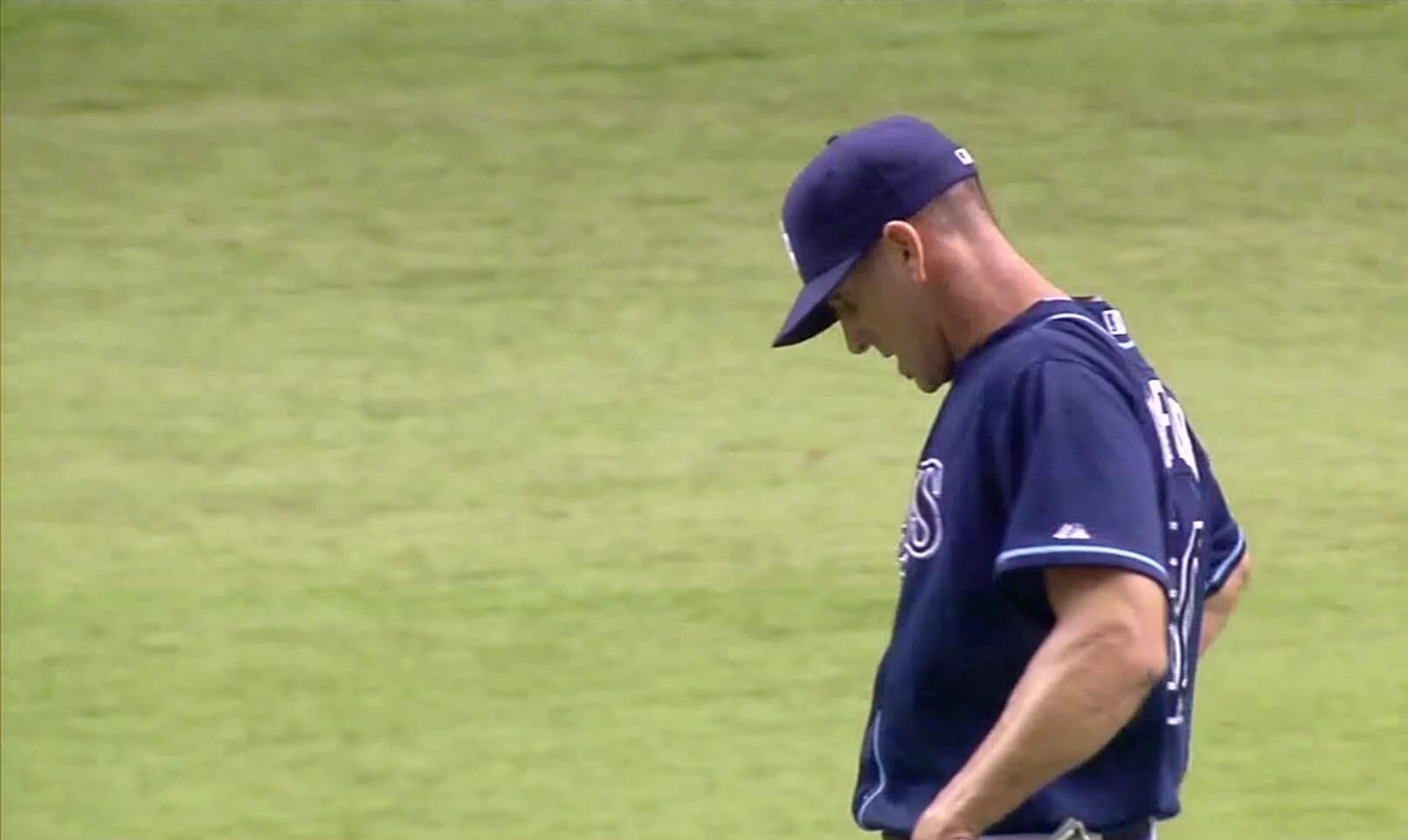 Following Saturday's game, the Tampa Bay Rays made a surprising move when they designated Grant Balfour for assignment, the first step in ultimately releasing their highest-paid pitcher without getting anything in return.
The move was a bit surprising, not only because the Rays will have to eat what's left of Balfour's $7 million salary this season, but also because Saturday's implosion was his first really bad outing of the season.
Prior to walking three and giving up the grand slam, Balfour had made five appearances covering 3.2 innings and allowed just 2 hits, 1 walk, and no runs. He had also inherited two runners and stranded both.
Balfour had not been dominant, but he also had not been bad, that is, until Saturday.
Cash took the high road, saying the release was about the team needing somebody to come in and give the team innings (Brandon Gomes pitched more than an inning 11 times in 2014).
"It was kind of out of need for our team going forward," Cash told Roger Mooney of the Tampa Tribune. "We were getting a little short. We need innings, so that was kind of the deciding factor."
But Saturday wasn't just a bad outing. It was more than that. It was a bad outing that wasn't unexpected and it was a sign of things to come.
When Balfour was on top of his game, he was a power pitcher. However, take a look at this trend: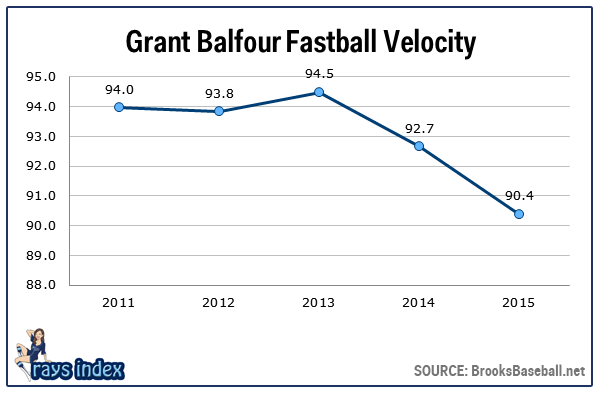 In an era when pitchers are throwing harder than ever, a right-hander with a 90-mph fastball is a soft-tosser.
Then there was something else that stood out after Balfour gave up the grand slam on Saturday, something that certainly didn't go unnoticed in the offices at The Trop.
Balfour is a pitcher who thrives on intensity and this was how he reacted to the grand slam.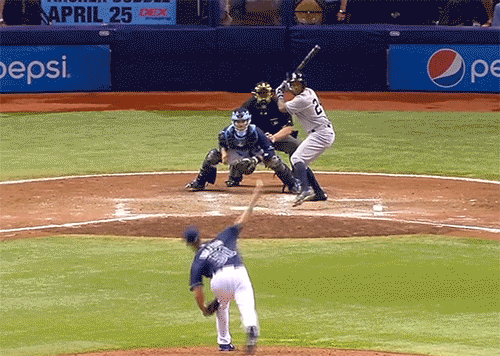 No intensity whatsoever. That's the look of a defeated pitcher.
Ultimately, the Rays decided to cut ties with Balfour. The move is eased a bit financially as $2 million of his salary this season is deferred to the future. But it is still a big hit for a low-revenue club.
Balfour may rediscover his swagger and his fastball. But the Rays have no room for error this season and they can't afford to keep Balfour around hoping he does.
Likes

(

1

)
Dislikes

(

0

)