Facebook has released their annual map which looks at the most popular Major League Baseball team in every county in the United States.
The full map can be seen at this link. However, here is a closer look at the state of Florida.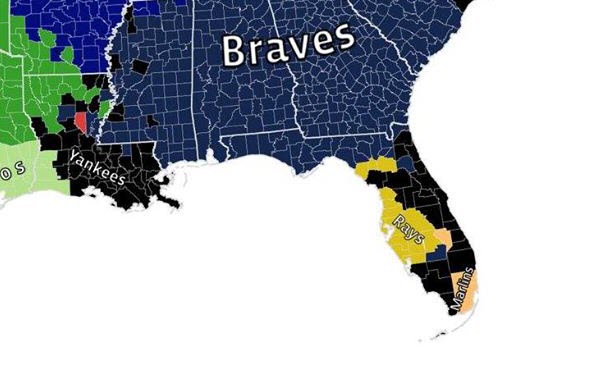 Some notes on the map:
The Rays' reach certainly extends farther. However, they are the dominant team from Citrus county in the north to Charlotte county in the south and Polk and Highlands counties in the east.
The Rays are also the most popular team in the Gainesville area.
The Marlins are only the most popular team in 3 counties, Miami-Dade, Broward, and Okeechobee.
The rest of the state is divided up between the Braves, who used to be the dominant team in most of the state prior to MLB expansion, and the Yankees. The Yankees are not surprising, they tend to be the most popular team in similar gaps across the country that fall between other teams.
Likes

(

1

)
Dislikes

(

0

)