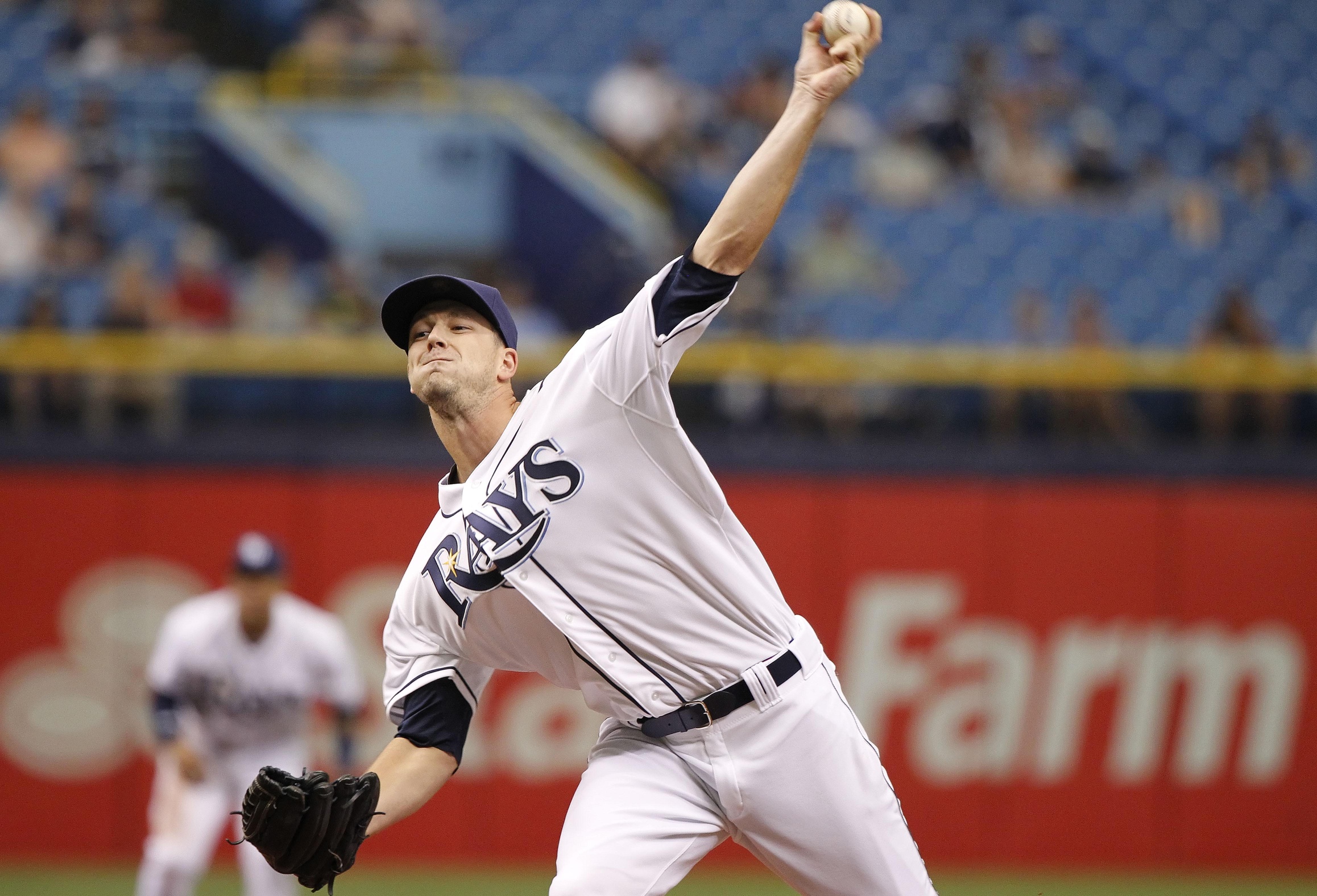 Tim Kurkjian was a guest on Buster Olney's "Baseball Tonight" podcast when he was asked to name three "sleepers" for the 2015 season.
The second player Kurkjian named was Drew Smyly and the praise was so good that Kurkjian even mentioned that one manager told him they would rather have Smyly in their rotation than David Price, whom Smyly was traded for:
"Go look at his numbers after he went to the Rays last year. They were just great. And I know certain managers and players around the league don't want any part of him. Hitters of course. And one manager told me, 'If you line up David Price here, and Drew Smyly here, for the next five years, I'll take Drew Smyly's numbers anytime over David Price,' which I thought was quite the surprise. And another manager told me that there are guys on his team who want no part of Drew Smyly with that arm angle and the way that he hides the ball. It is really difficult to pick up. So once he gets healthy, I think he has a chance to be a really, really good pitcher."
A lot of people criticized the David Price trade when it happened. And even though I pointed out at the time why it was a brilliant move, even I didn't think Smyly would out-pitch Price and post a 1.70 ERA over seven starts in August in September.
However, not only did the Rays see a good, young pitcher who won't be a free agent until after the 2018 season. They also saw a pitcher they thought they could make even better. So the Rays had Smyly start throwing his fastball up in the strikezone to produce more flyballs and he got better.
In other words, the success wasn't a fluke and if Smyly can stay healthy, he could have a huge year.
Likes

(

3

)
Dislikes

(

0

)