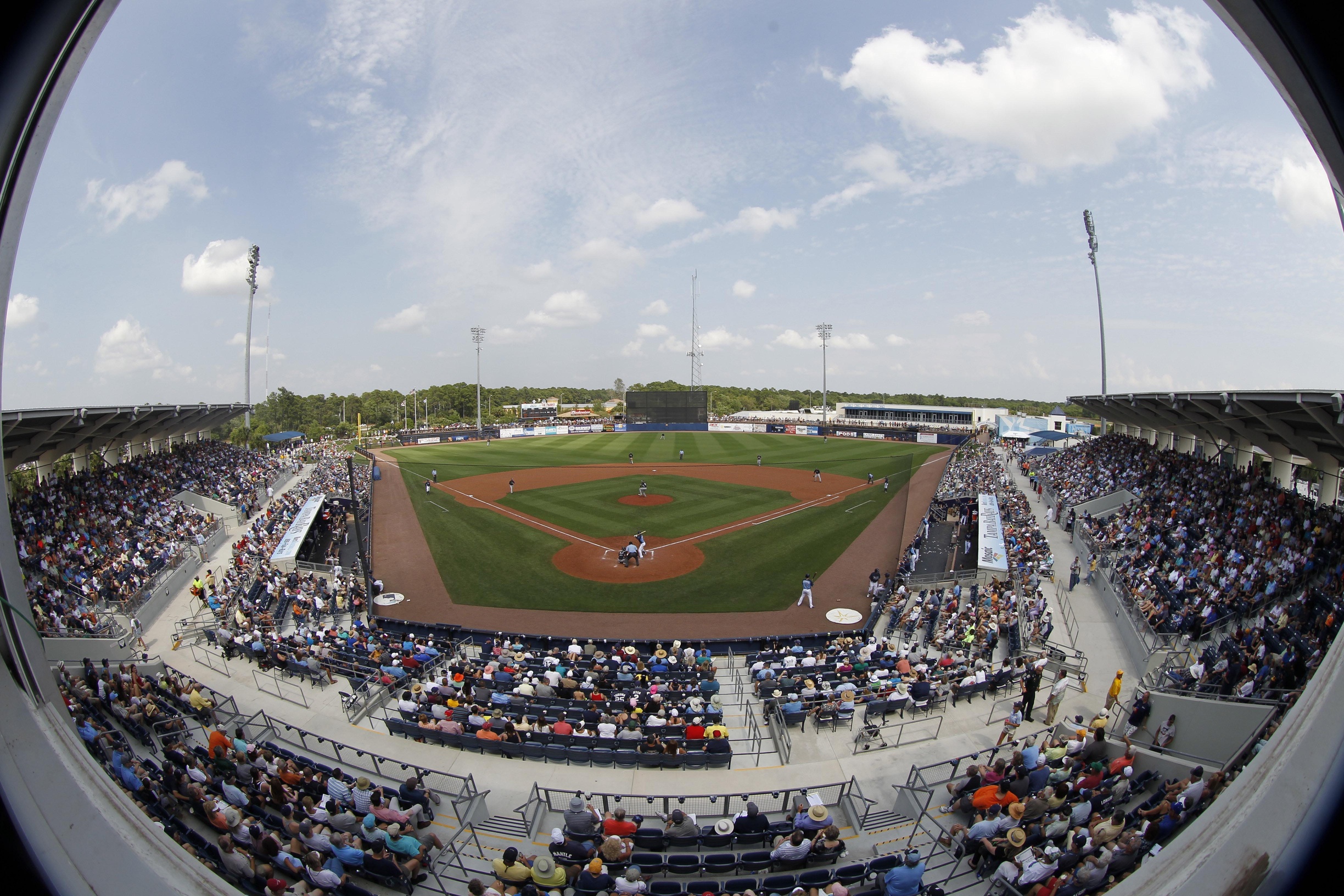 The GBT - The Good, The Bad and The Telling sandwich, where The Bad is nice and lean and the The Telling is ripe.
Red Sox 3, RAYS 2 (boxscore)
THE GOOD: They were minor league games, but Chris Archer and Jake Odorizzi got stretched out nicely on Saturday. Archer struck out 8 and walked just 2 in 6.2 scoreless innings during the triple-A game. He threw 105 pitches (65 strikes) and appears ready for his Opening Day start. Meanwhile, Odorizzi was equally impressive in the double-A game, striking out 8 in 7 innings. He allowed 2 runs on 3 hits and a walk. He threw 100 pitches (69 strikes).
THE BAD: Alex Colome will start the season on the 15-day DL…The Rays have lost several more high-round draft pick as busts. Outfielder James Harris, who was the #60 pick overall (between the first and second rounds) in the 2011 draft, has been released. Harris never advanced past single-A, hitting .215 with a .291 OBP in 4 seasons. Shortstop Brandon Martin, the 38th pick overall in the 2011 draft has also been released. He missed the entire 2014 season and never advanced past single-A, hitting .211 with a .281 OBP in 3 seasons. Outfielder Andrew Toles, who was the Rays' minor player of the year in 2013 has been released according to Marc Topkin. He was a 4th round pick in 2010 but never advanced past high-A.
THE TELLING: Juan Francisco can opt out of his minor league contract on April 5…Tickets are still available for Opening Day although the Rays do expect a sellout. Gates will open at noon and players will greet fans at the doors…New…Alex Cobb played catch on Saturday. Drew Smyly threw another bullpen session on Sunday…Matt Andriese will start today. Jim Miller and Everett Teaford will start the split-squad games tomorrow.
THE JUNKYARD DOGS WEBTOPIA…
Orestes Destrade spoke with Rocco Baldelli about his new role.
Likes

(

0

)
Dislikes

(

0

)