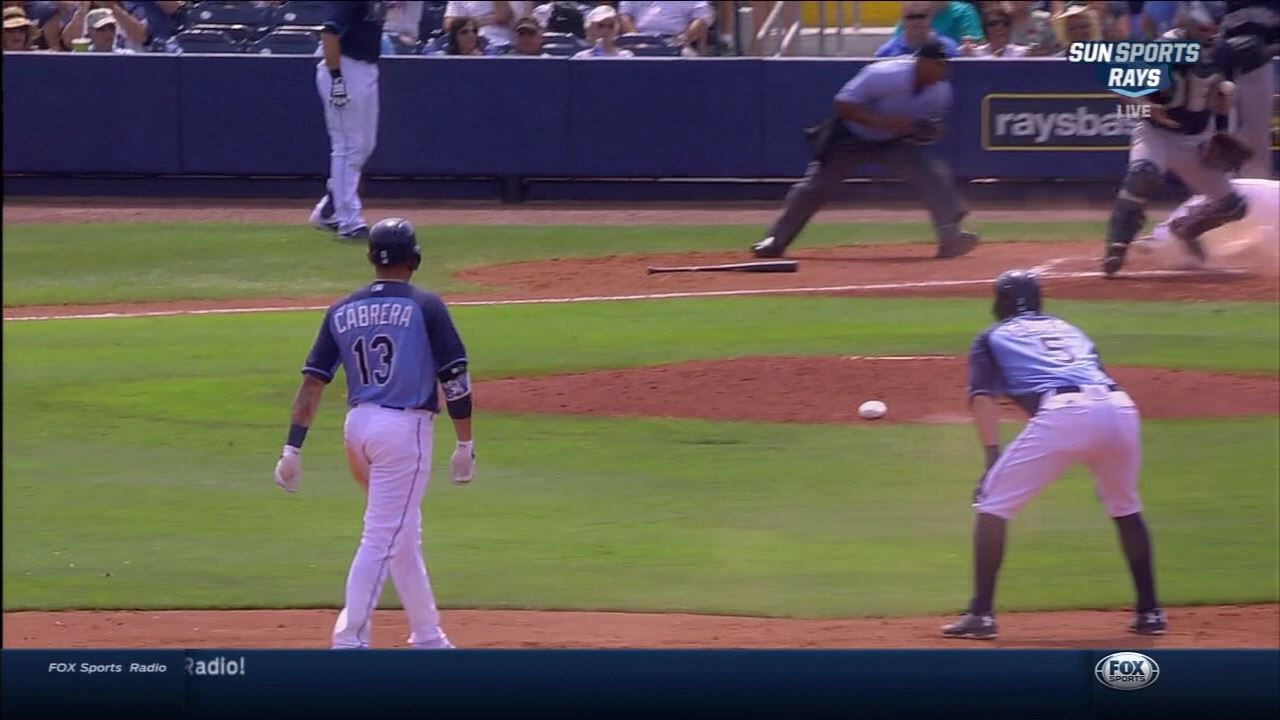 A funny scene played out in the fifth inning of today's spring game against the Yankees when the Rays had runners on first and second and Asdrubal Cabrera hit a long fly ball to left-center field.
Because the ball hung up in the air for a while, Guyer did not get a good jump off of first base and stopped at second. Not realizing this, Cabrera continued to second base.
This is where it gets weird. With Steven Souza trying to score at home, Cabrera is just hanging out at second base with Guyer standing five feet away watching the play at the plate. By the time Guyer realized what was going on, it was too late.
A replay showed that Cabrera was the first to realize what was going on and could have headed back to first, but he wasn't about to give up his double.
To his credit, Cabrera seemed to accept blame after the play.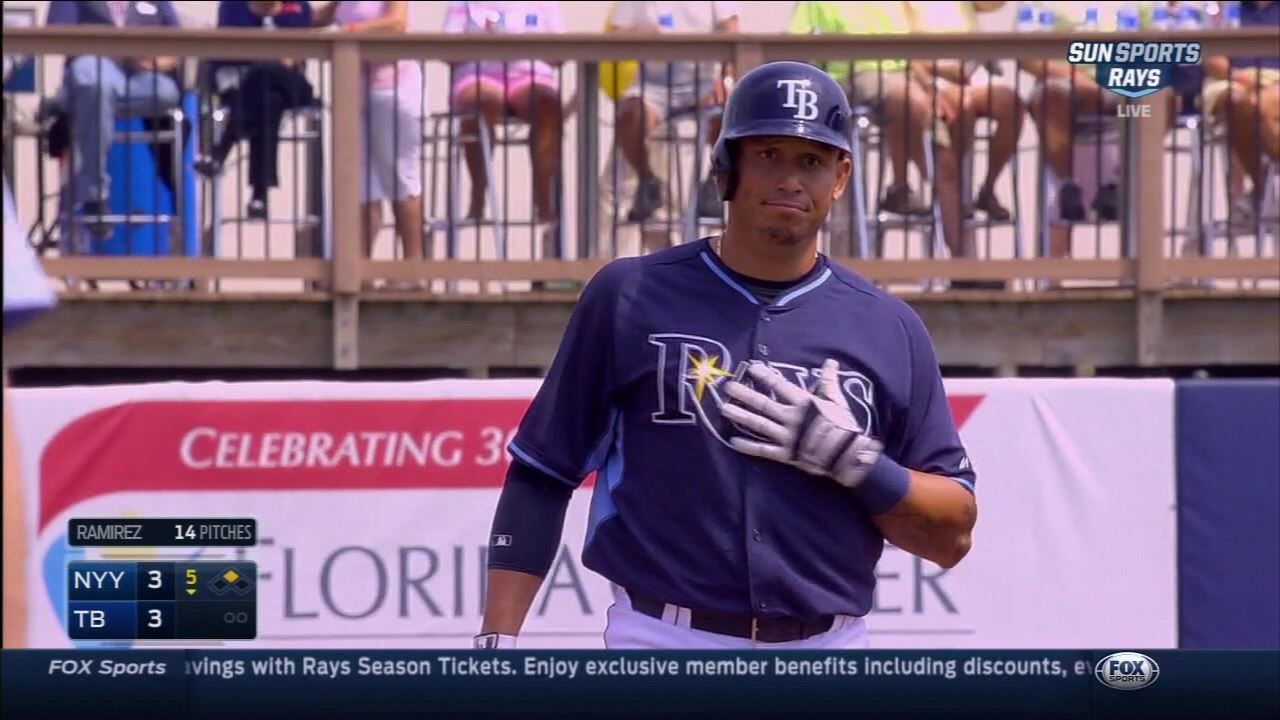 Likes

(

0

)
Dislikes

(

0

)