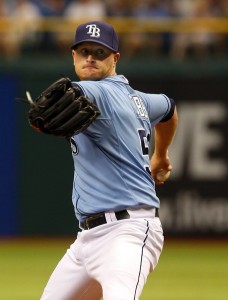 In what is always one of the most overrated moments of the off-season, the Rays reached contract agreements with all eight of their arbitration-eligible players.
These players, Alex Cobb, Logan Forsythe, John Jaso, Desmond Jennings, Kevin Jespen, Jake McGee, Rene Rivera, and Drew Smyly, were all going to play for the Rays in 2015 no matter what. All these contracts mean is that they two sides found a nice middle ground and will not have to have the player's 2015 salary decided by an arbitrator. But in the grand scheme of things, the actual amounts mean little as we already knew the ballpark figures (the total salaries for the 8 players were just $1.5 million off of the projected salaries at MLBTR).
Cobb got the biggest salary at $4.0 million, followed by McGee at $3.55 million.
THE JUNKYARD DOGS WEBTOPIA…
Likes

(

0

)
Dislikes

(

0

)