As has become tradition in Major League Baseball, all 29 American teams will wear special stars and stripes caps on the 4th of July.
Here are those caps via SportsLogos.net. You will notice that one of these teams (other than the Blue Jays who will wear their batting practice caps) does not fit the pattern of the others.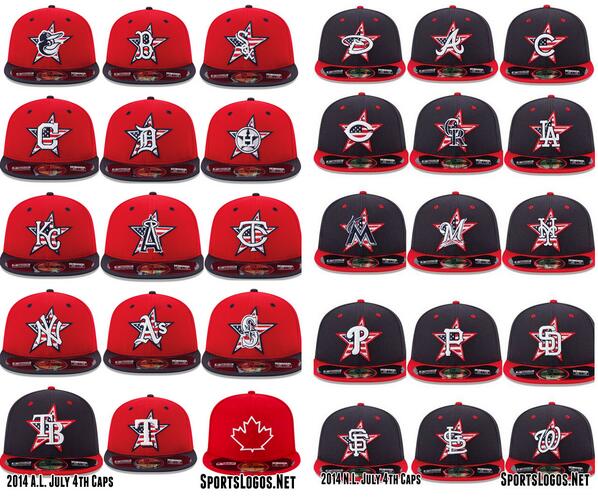 The Rays' cap is blue, like all of the National League caps, while the rest of the American League teams are wearing red.
There was speculation that the Rays were playing an interleague game that day in an NL park (they are not, they play in Detroit) and even some speculation that this hints at a move to the National League next season.
The real reason is much simpler and much more Raysian.
According to the Rays, they are wearing a blue cap because they asked for a blue cap since their uniforms don't have any red.
Perfect. Seriously.
You will notice above that there are other teams who will have clashing caps. For example, the Reds would look much better in a red cap, than the blue they will wear and vice versa for the Detroit Tigers.
So, why aren't the Reds wearing a red cap or the Tigers wearing a blue cap? Maybe they wanted a more patriotic look ('Merica!). Or maybe they just didn't think to ask.
The most important thing I learned as a scientist is to question everything. The Rays run their team the same way. That cap is not going to help the Rays win any games, but it shows that the Rays never take any details for granted and that is the biggest reason they have been so successful.
Likes

(

0

)
Dislikes

(

0

)