If you like this Rays team, that is good. Because outside of possibly trading David Price before next season, the lineup and the starting pitchers are all probably going to be here for a while.
Below is a look at the Rays' regular lineup along with the top six starting pitchers and how long the Rays can keep those players under their current contracts or service time status.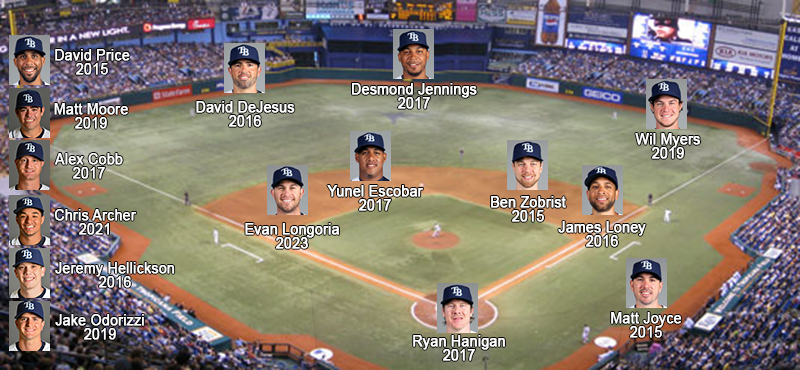 Matt Joyce, David Price, and Ben Zobrist can all be free agents after the 2015 season, However, it is hard to imagine Zobrist would leave.
Outside of Price, the Rays' next five starting pitchers can potentially be kept together through the 2016 season and Matt Moore, Chris Archer, and Jake Odorizzi may still be pitching together in the 2019 season.
If we assume Zobrist re-signs at some point, most of the lineup will stay together through the 2016 season, with only Joyce potentially leaving. Of course, the Rays also have Brandon Guyer to fill that void.
In other words, the Rays don't have any glaring needs in the near future. They can always upgrade and add to the farm system. But in the next couple of off-seasons, there team won't be desperate to add any pieces outside of the bullpen, something they thrive at.
Likes

(

0

)
Dislikes

(

0

)