Once again, a number of Major League teams will wear green jerseys on St. Patrick's Day and the MLB shop now has those jerseys on sale for 15 teams, including the Rays.
This is significant because this is the first time the Rays have introduced a special jersey for St. Patrick's Day.
But there is only one problem with this year's special jersey.
The Rays do not play on St. Patrick's Day.
In other words, the Rays have a special St. Patrick's Day jersey that they will likely never wear in a game.
This is also the third time in six years the Rays have not played on St. Patrick's Day, a curious trend that started after the team ditched the green uniforms.
I contacted the Rays to ask them about the jersey and they did not have an immediate explanation.
In case some think this is just a fashion jersey, notice that it is a cool base jersey just like the regular spring training jersey and it follows the same design pattern. Also, if this is just about selling merchandise, then why not have a green jersey for all 30 teams?
Also check out the header on the page (batting practice jerseys and spring training jerseys are the same thing).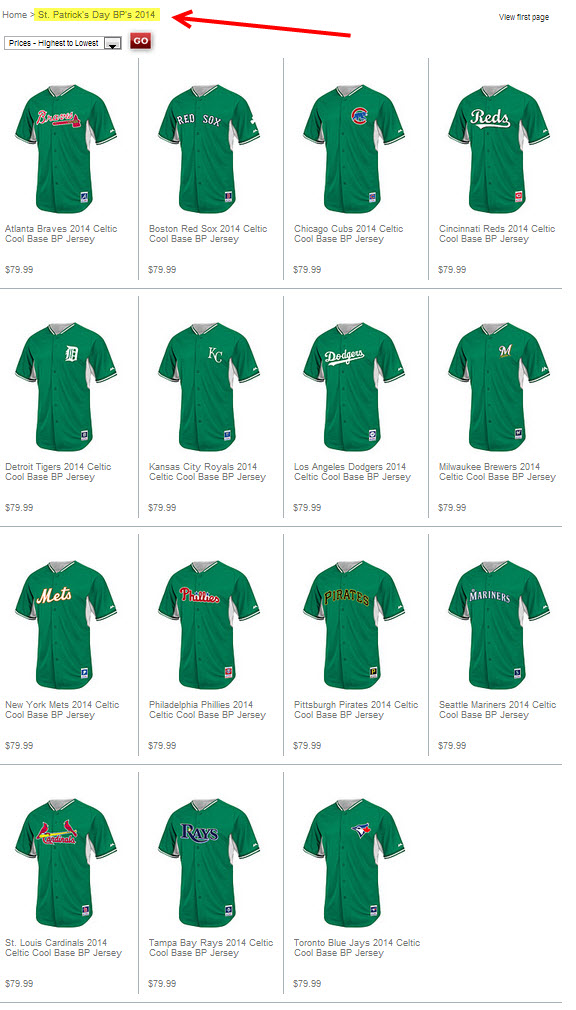 As far as I can recall, the Rays have only altered their uniform on St. Patrick's two times.
In 2010, the Rays wore a green cap with a shamrock, a cap David Price still wears outside the field a lot.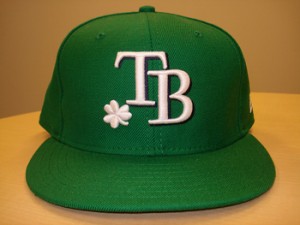 And in 2007, before moving to blue uniforms, the Rays actually became the first team to ever wear less green on St. Patrick's Day when they wore a special white cap.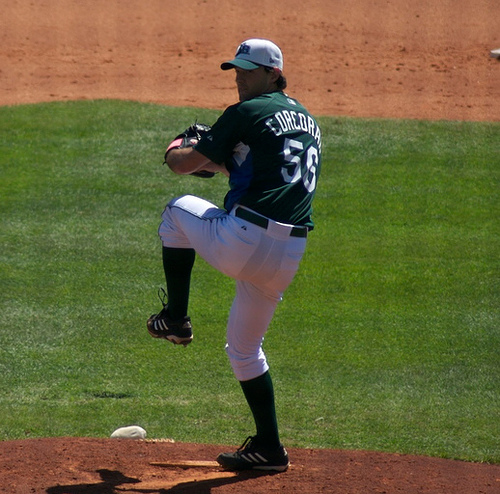 Likes

(

0

)
Dislikes

(

0

)