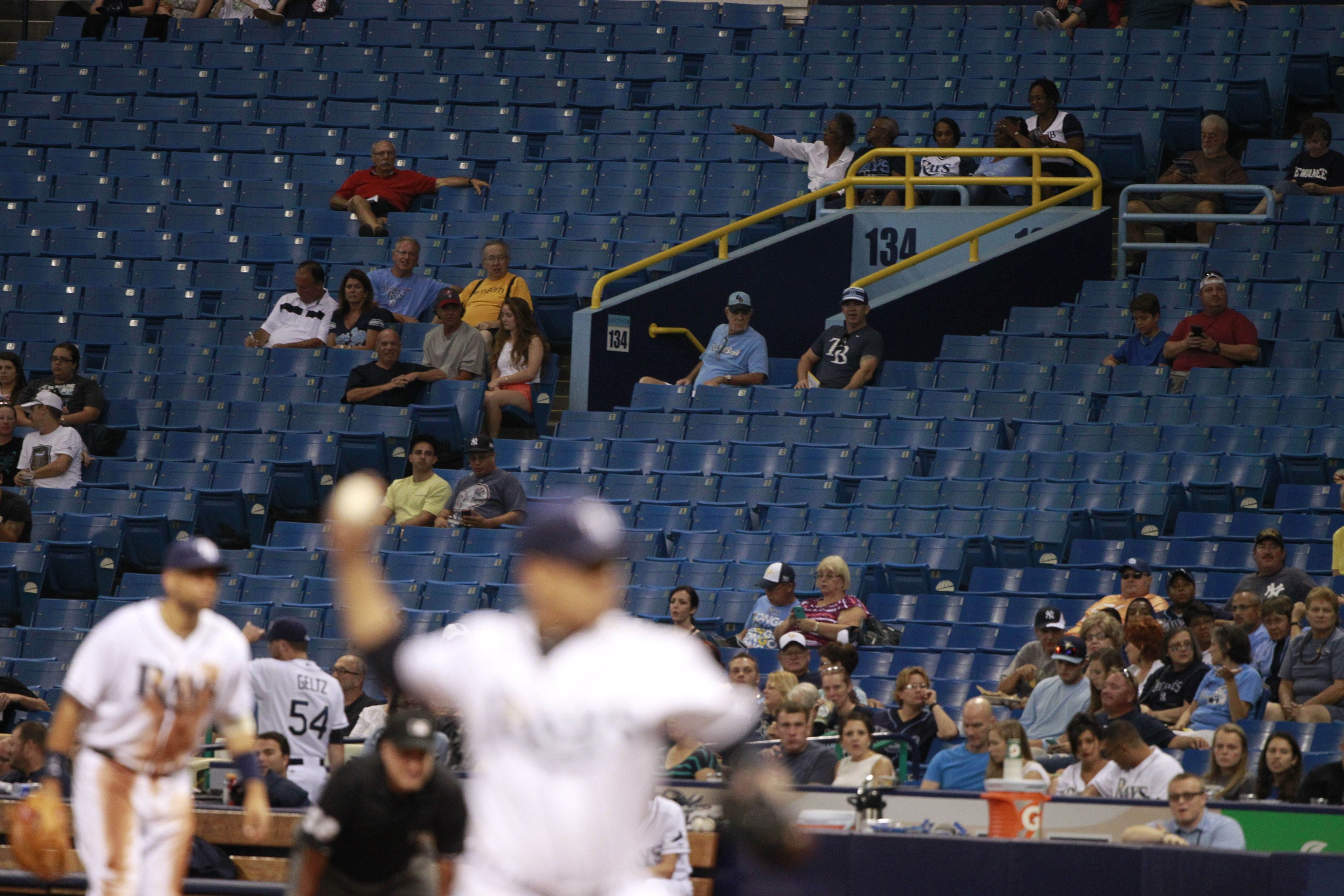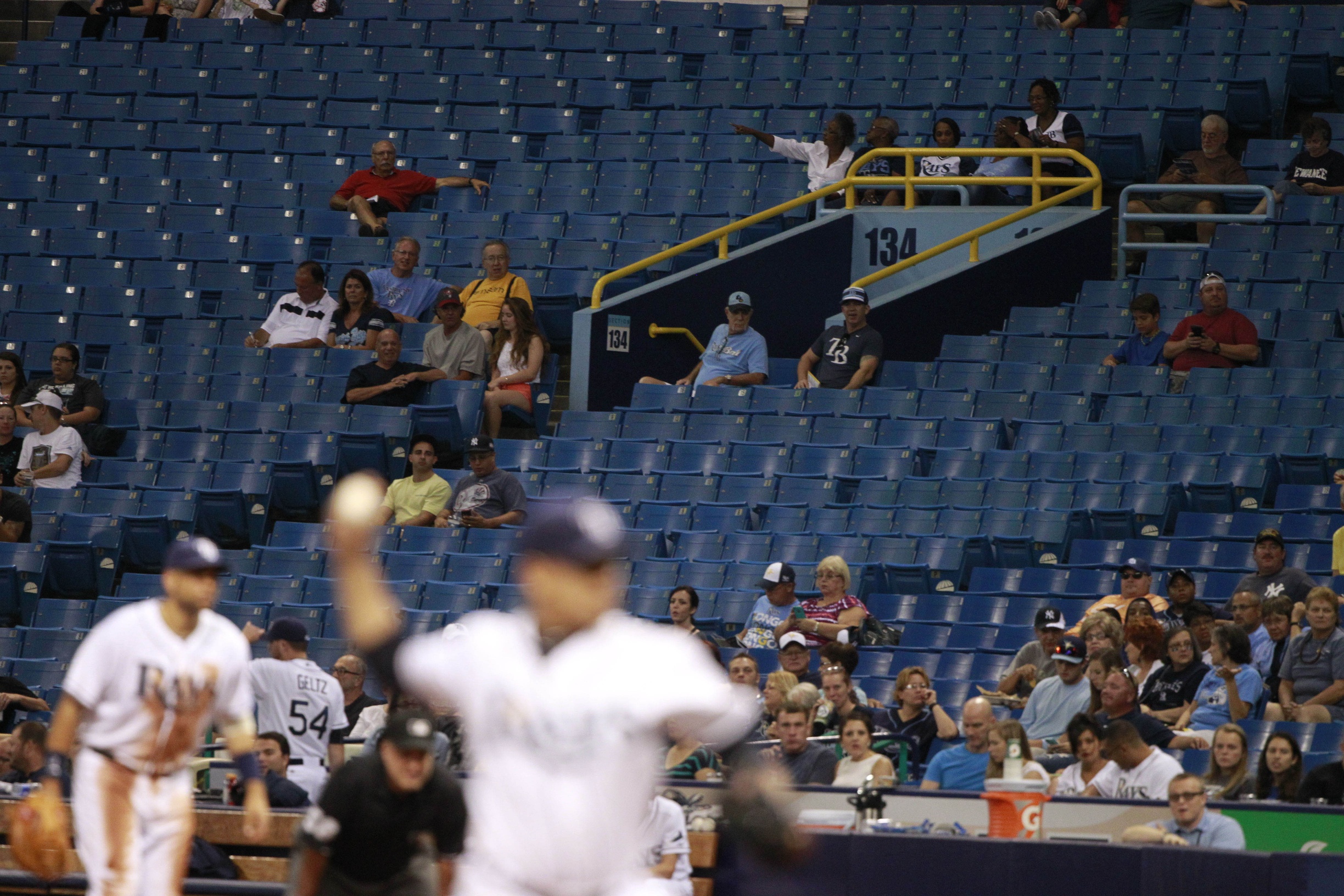 The Rays finished dead-last in attendance last season at 1.45 million with just 17,857 tickets distributed per game, and with more than half of the home games in the books, it is clear things are a lot worse this year.
Through 48 home games, the Rays are averaging just 14,730 fans per game, down 17.5% from last year and on pace for less than 1.19 million in attendance for the season. The last team to draw fewer than 1.3 million fans in a season was the 2006 Marlins with an attendance of 1.16 million. The last time the Rays did it was in 2005 with 1.15 million fans attending games that season.
If we project what the attendance would look like through48 games based on the days of the games and the opponents, we get an ugly picture. That is, how does the attendance so far compare to the average attendance on those days of the week last year and how does the attendance compare to the average attendance in games versus those same opponents last year.
The actual attendance is well short of both projections, down 16.4% based on the days of the week and down 22.9% based on the opponents faced. The actual drop falls in the middle, but much closer to the days of the week projection.
If we split the difference and say attendance is down about 20%, that would put the 2015 attendance on pace to land in the neighborhood of 1.16 million and just a tad under 14,300 per game. However, that might not be fair as days of the week may be a bigger factor in determining attendance than the actual opponent. In other words, maybe the actual drop of 17.5% so far is where the team is headed.
Either way, attendance is getting worse and if the Rays are in the playoff hunt in September, this will be a huge national story.
Opening Day's "projected" attendance was left unchanged in the calculations since attendance in game 1 is not influenced by the day or the opponent. It was also excluded from the calculated averages for 2014. In addition, the two home games against the Nationals were left out of the opponent projection since the Rays did not play the Nats at home last year.
Likes

(

0

)
Dislikes

(

0

)