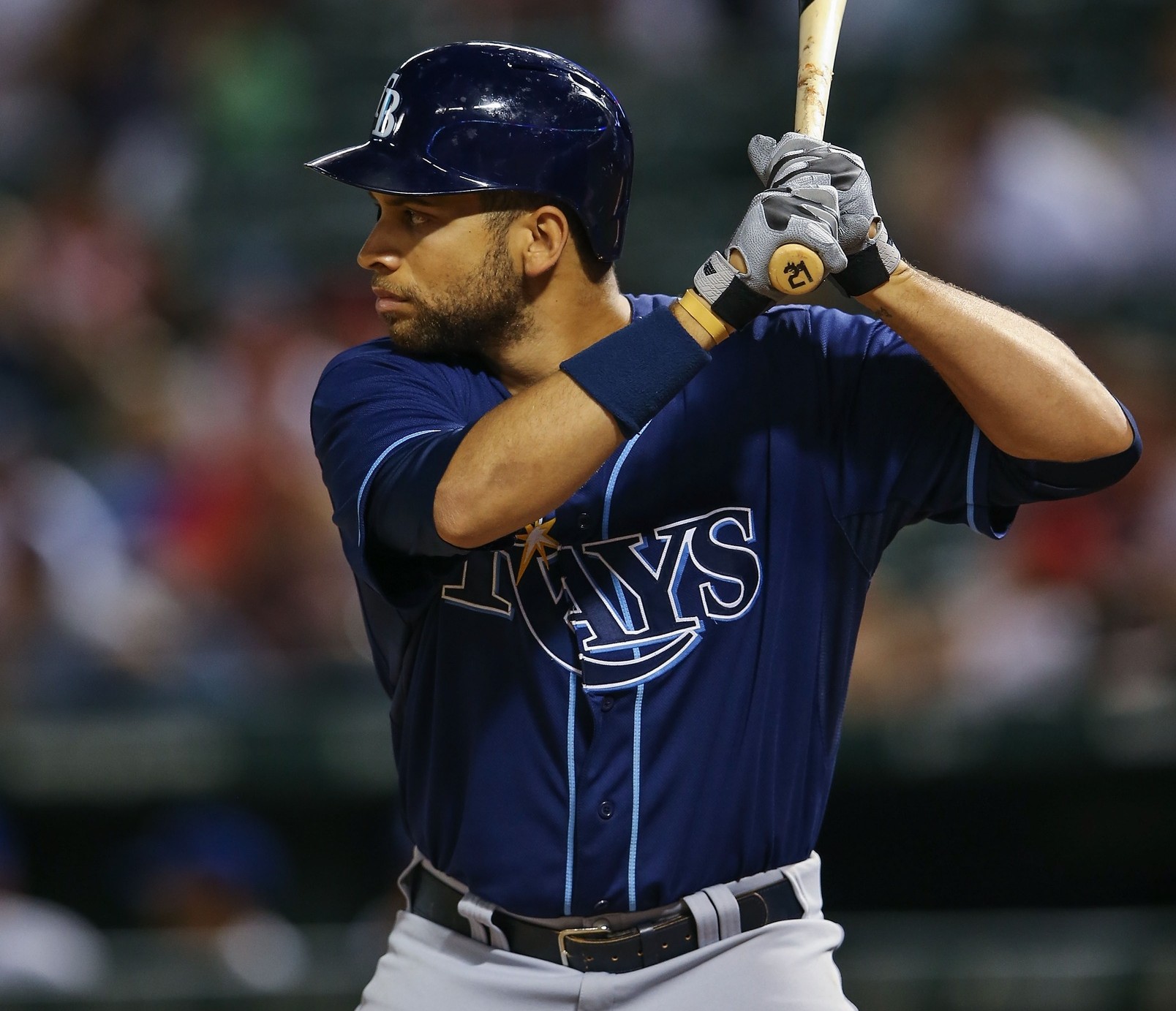 James Loney is still on the Rays' roster and that may be a bad thing that could get worse.
It is no secret that the Rays have too many bats that are limited to first base or the corner outfield spots. It has long been assumed that the odd-man out will be Loney and his $8 million salary. But despite an optimistic Matt Silverman noting that trades in spring training have become easier in recent years, Loney is still on the team and with three weeks to go until the regular season the Rays will have to make a move soon.
Marc Topkin discussed this topic and noted that the Rays may end up just having to cut Loney and eat his $8 million salary.
Loney has been without a position since the Rays acquired Morrison and Steve Pearce to play first and Corey Dickerson to DH. They seem set on trading him, willing to eat at least some of his $8 million salary, and, if they can't find a partner, conceivably even releasing him.
The Rays are not a team that likes to throwaway assets for nothing in return, especially one making $8 million. How much is that? Consider Loney takes up roughly 13% of the Rays' entire $60 million payroll. That is significant because you can sign two decent relief pitchers for that much in free agency. Instead, the Rays may end up getting nothing in return for their money.
Topkin does note that the Rays could decide to trade Desmond Jennings or Brandon Guyer to open up a spot for Loney. But at this point, is any team giving up anything of value for either of those players, other than the opportunity for the Rays to keep their overpriced first baseman?
Probably not.
Likes

(

0

)
Dislikes

(

0

)