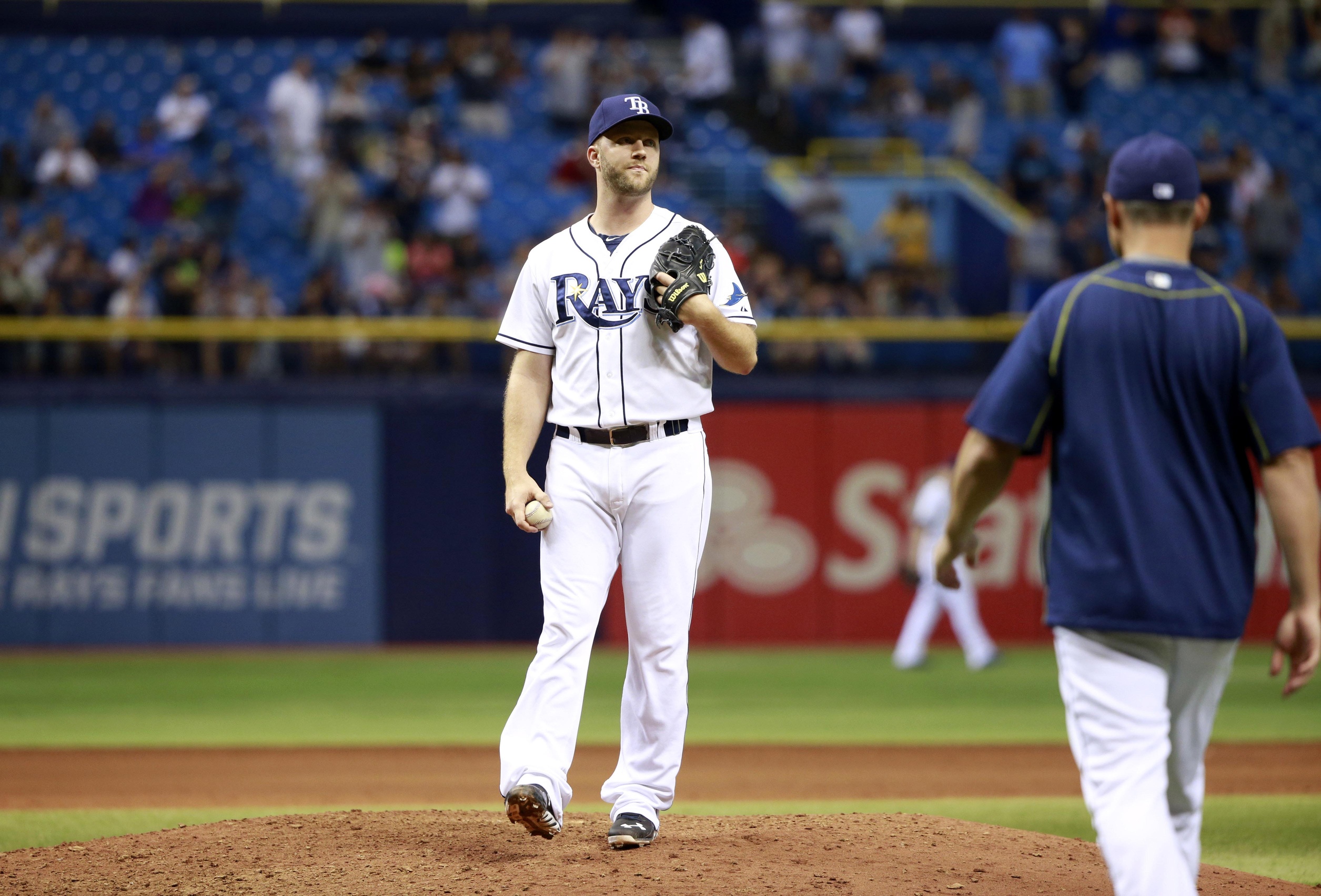 The Rays announced today that Brad Boxberger will miss significant time after needing surgery to repair a torn abdominal muscle, via Roger Mooney of TBO.com.
The initial estimate has Boxberger missing eight weeks, which would mean the last 2+ weeks of spring training and the first 5-6 weeks of the regular season. If that timetable holds, Boxberger won't be back to the Rays until at least the middle of May and he would miss about 35 games. But there are also reasons to think Boxberger could be out much longer.
First of all, this is the Rays. They always err on the side of caution, especially with pitchers. There is also this little nugget from Rooney:
Cash said the team will have a better understanding of when Boxberger should return four weeks into his rehab.
In other words, the Rays don't really have any idea when Boxberger will be back. That is likely due in large part to the location of the injury. Pitchers generate power from their legs, but that power is transferred to the arm by the torque and twisting that is going on in the midsection.
That means that it will probably be a while before Boxberger will even be able to throw a baseball. We also know from past experience that muscle injuries in that area of the body tend to linger and reoccur, all the more reason for the Rays to wait as long as possible before bringing back their closer.
While the Rays have always excelled at finding relief pitchers off the scrap heap, this loss is a terrible one for a team that is already dealing with not having Jake McGee in the backend of the bullpen after he was traded this offseason.
Being without their two best relievers from the year before for a big chunk of the season is a huge blow in a season when seemingly every team in the AL East is a contender. If the Rays are going to make the playoffs this year, they need a lot of breaks to go their way. The season hasn't even started yet and the Rays are already dealing with bad breaks.
Likes

(

0

)
Dislikes

(

1

)