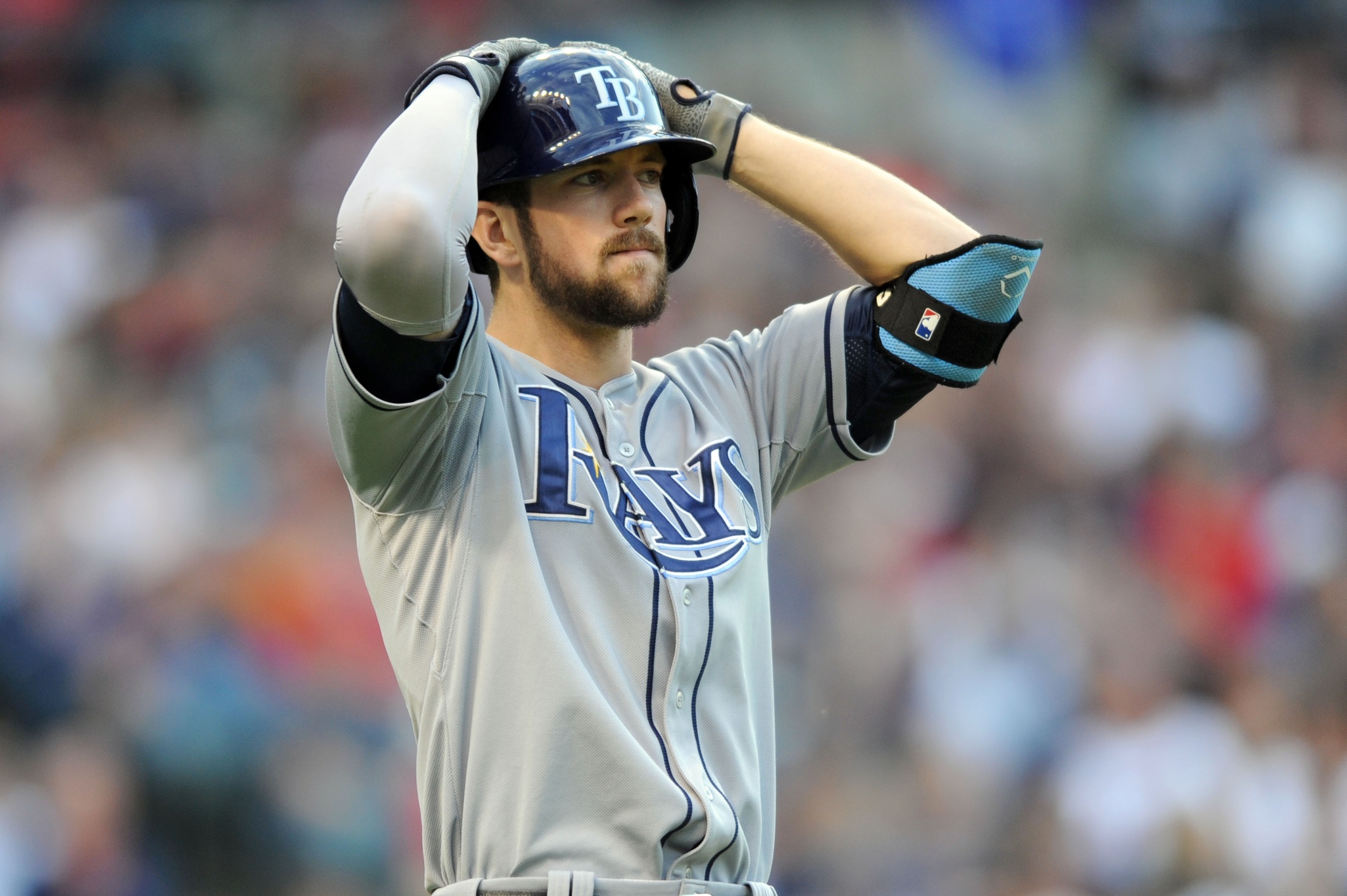 The GBT – The Good, The Bad and The Telling sandwich, where The Bad is nice and lean and the The Telling is ripe.
Indians 1, RAYS 0 (boxscore)
THE GOOD: Alex Colome made a change to his mechanics and was great. He was perfect through 5. He allowed just 1 hit and 2 walks in 7 shutout innings…Steve Geltz has retired 25 straight batters, still needs a goatee and a mullet.
THE BAD: The Rays have lost a lot games in a lot of interesting ways, but I don't ever recall a walk-off dropped tag at home plate. With one out in the 9th and the bases loaded, David Murphy hit a flyball to center field. Kevin Kiermaier caught the ball and made a nearly perfect throw home in plenty of time to nail the runner. I say "nearly perfect" because Curt Casali got caught trying to catch the ball on an in-between hop and was never able to control the ball. As he tried to apply the tag, the ball got kicked away and the game was over.
Of course, Kevin Jepsen was a bit lucky he even got to that point. With first base open, Jepsen was ordered to intentionally walk Michael Brantley just before the walk-off sac fly. On the first pitch, Jepsen threw a 55 mph pitch right down the middle of the plate. If Brantley had been ready, it could have been a walk-off grand slam.
Jake Elmore had a rough day. He misplayed a groundball at first base that ended Alex Colome's perfect game. It was a tough play and as Rays fans we have been spoiled by having great defensive first basemen for a while. But it still felt like a ball he should have had. On top of that he was 0-4 at the plate including 0-3 with runners on base. The last two at bats ended innings with runners in scoring position.
THE TELLING: Matt Moore threw 92 pitches (67 strikes) in 5.1 innings for Durham. He struck out 7 and walked 1, giving up 3 runs on 7 hits…Erasmo Ramirez has a strained groin. His next scheduled start is Friday. He won't know if he can make that start until he throws a bullpen session Tuesday…Jake Odorizzi threw off a mound on Saturday as he progresses towards a rehab stint…The Rays are 40-31, have the best record in the AL, and still have a 1-game lead in the East. PECOTA now gives the Rays a 66.4% chance of making the playoffs.
THE JUNKYARD DOGS WEBTOPIA…
Likes

(

0

)
Dislikes

(

0

)