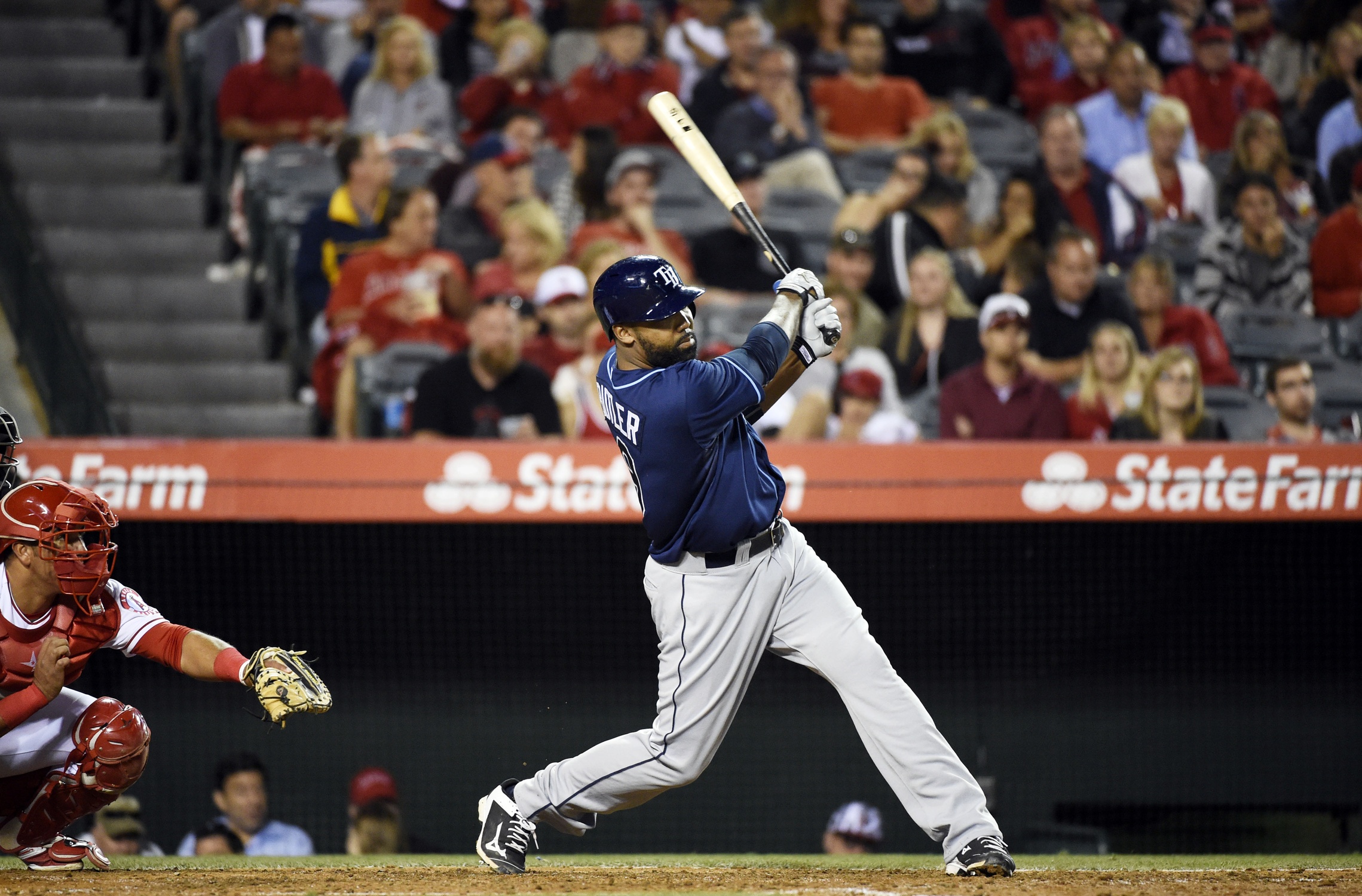 One of the pleasant surprises this season for the Rays has been the bat of Joey Butler.
Reminiscent of Carlos Pena, who was not supposed to make the 2007 roster, Butler started the year in triple-A Durham, was later called up, and has done nothing but hit the ball well. In 41 games, Butler is hitting .329 with a .368 OBP and a .386 wOBA which suggests his other numbers are not a fluke.
Rays hitting coach Derek Shelton was recently a guest on MLB Network's "High Heat" when he was asked about Butler.
"We are very fortunate Kevin Cash, our manager, had a previous relationship with [Butler] and Kevin came in in spring training and said the guy can hit and he's right on. He's done nothing but come up and handle his at bats and hit the ball to the other side of the field. He controls his at bats. He's an old school guy. He doesn't get out of the box. When he swings-and-misses, he doesn't lose his toe-hold. He's been huge for us. He's come up with big hits. He has done a nice job going right in the middle of our order and having solid ABs."
Here is the interview. If you are familiar with the work of Chris "Mad Dog" Russo (host of "High Heat"), you will get a kick out of him not even trying to pronounce "Souza" and doing a complete hack-job on Evan Longoria's name, calling him LANGORIA (2:04 mark).
Likes

(

1

)
Dislikes

(

0

)