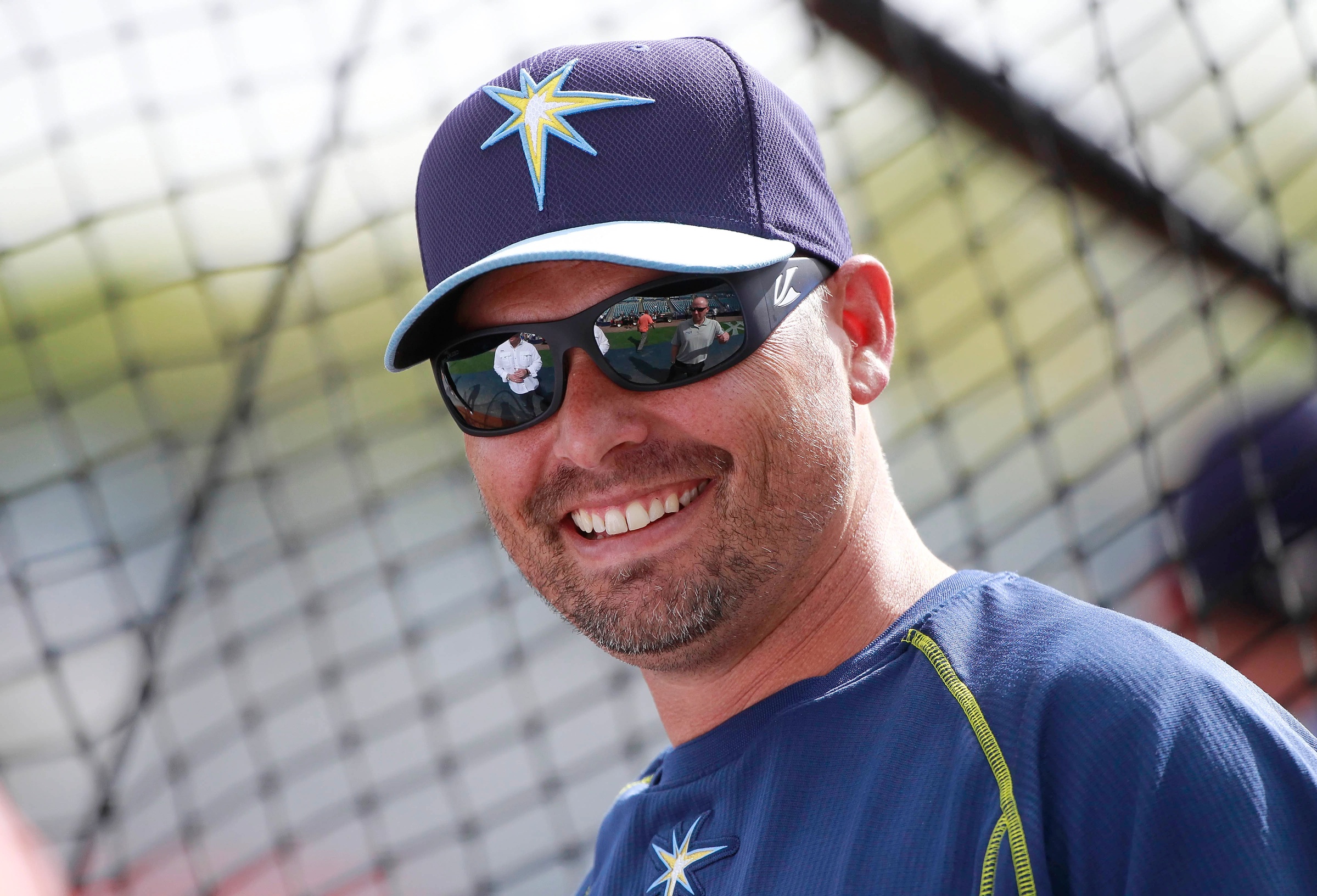 The Rays unexpectedly saved some money this season when Joe Maddon opted out of his contract and was replaced by Kevin Cash. It turns out they will probably also save a lot money down the road with the unusually long contract.
Cash's contract with the Rays is for five years according to Jon Heyman of CBSSports.com. With Maddon signing a 5-year contract with the Cubs, that makes Maddon and Cash the only two managers in Major League Baseball who are under contract through the 2019 season.
Of course, the big difference is that the Cubs will pay Maddon $25 million during that span while the Rays will pay Cash something in the range of $3-5 million*, TOTAL.
So the Rays didn't want to pay their manager a lot — Maddon's 2015 salary would have been just $1.9 million with the Rays — but they gave themselves and Cash some security in a longer deal and it was a genius move.
If Cash turns out to be a great manager they will probably only have to give him one more contract at a higher rate down the road as even good managers have a shelf-life of 8-10 years with one team. On the other hand, if Cash is not a good manager it won't cost much to let him go.
The Rays are going to give Cash at least two years to prove his stuff. So, under the worst case scenario the Rays would fire Cash with three years remaining on his deal and it will cost them something like $2-3 million to make Cash go away.
Consider that the Rays are paying Jose Molina $2.8 million this season to not play baseball.
So, like most deals the Rays make, Cash's contract is one that is low on risk and loaded with upside.
In other words, just another day in the Raysiverse.
* Cash's salaries have not been reported. However, we know that he will be making more than $600,000 per year.
Likes

(

1

)
Dislikes

(

0

)