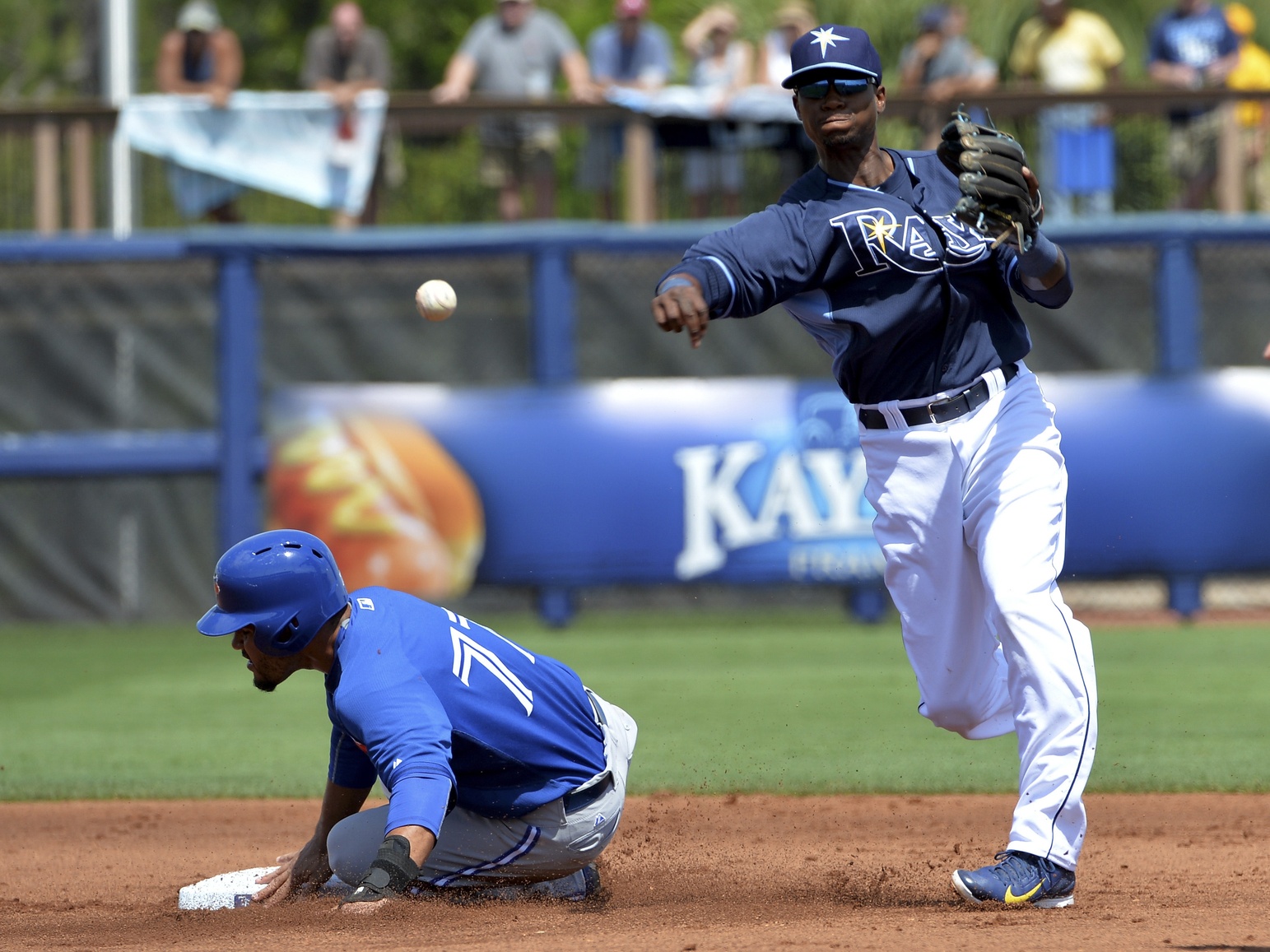 As the manager of the Durham Bulls in recent years, Charlie Montoyo knows Tim Beckham as well as anybody and the Rays' new third base coach recently had some high praise for the shortstop prospect.
It has been seven years since the Rays made Tim Beckham the first pick of the 2008 draft and there have been many times when it felt like he would never make it to the big leagues. However, during Rays Radio's "Countdown to Opening Day" show, Montoyo explained to Dave Wills and Andy Freed why Beckham is finally ready.
"Beckham is one of my favorite players because he plays the game the right way," Montoyo said. "He goes to the ballpark, he's there early and he leaves late. And when we play in the playoffs you can tell this guy is a winner. He was in charge."
Montoyo went on to explain that Beckham has a chance to be one of those rare players who actually puts up better numbers in the big leagues.
"Whenever he came up (to the big leagues) he did well," Montoyo continued. "He's going to be one of those guys, that the lights (of a big league stadium), he's going to do even better than what he did in triple-A. I think he's ready and I really like Timmy a lot."
We have spent a lot of time pointing out Beckham's failures, something that is magnified by the success of Buster Posey, whom the Rays passed over in the draft, reportedly because of contract demands. However, it is easy to forget that Beckham is still just 25 years old.
Beckham is never going to be a star player. But he has a very good shot to become a productive big league player and Montoyo seems to think that is going to happen sooner rather than later.
Likes

(

1

)
Dislikes

(

0

)