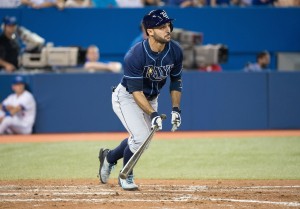 Will Hobson of the Tampa Bay Times has a fascinating and sad story about a local homeless program that appears to have taken advantage of local homeless people by having them work without pay at local sporting events.
The Tampa Bay Rays are one of the teams accused of using the free labor during home games at concession stands.
This is an ugly situation, but we need to keep in mind that the Rays' involvement here is complicated.
The concessions are run by another company, Center Plate and they claim they were unaware that the homeless men were not being paid. If they didn't know, it is almost certain that the Rays were unaware also.
Still, the concessions were at The Trop and the homeless people were used during Rays games which means it was happening on the Rays' watch.
Are the Rays responsible? Ultimately, no. But I'm not sure they are completely innocent here either and there may be plenty of blame to go around.
THE JUNKYARD DOGS WEBTOPIA…
It appears that Dave Martinez is close to joining the Cubs as Joe Maddon's new-old bench coach. [TampaBay.com]
Marc Topkin takes a closer look at the three managerial finalists and gives a score for each. [TampaBay.com]
Marc Topkin spoke with Sean Rodriguez about being cut by the Rays. [TampaBay.com]
Likes

(

1

)
Dislikes

(

0

)