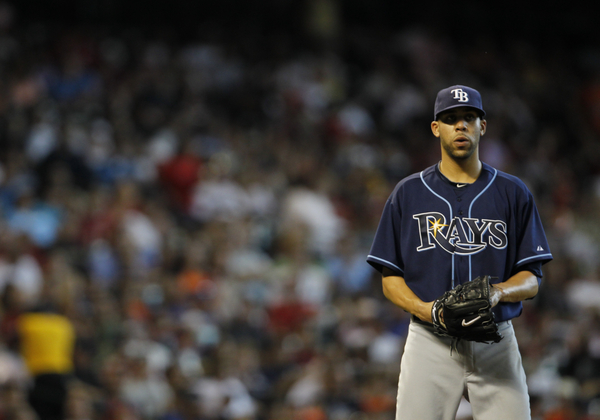 The Rays now say they are less likely to trade David Price if the team continues to play better and find their way back into the race.
Earlier today, Price told the media, "the better we play, the less likely that I will be traded."
Tim Kurkjian of ESPN spoke with a source with the Rays who said the same thing.
"If the club plays a little bit better there is a really good chance they're going to hang on to him," the source told Kurkjian. "Because they don't want to deal their best pitcher if they have any chance of getting back in the race. Now, if they fall out of it dramatically between now and July 31st, the source told me, there's a much better chance he will be dealt."
Kurkjian added that "the Rays are going to want the world for David Price, as they should."
"They just have not been offered what they need to this point," said Kurkjian. "That is one of many reasons he is still here."
Notice that this is much more in line with what we expect from the Rays, which is why it was so surprising when Andrew Friedman was so open about having to trade Price (although Friedman never said when the team would trade Price). However, also notice that the "source" did not say the Rays wouldn't trade Price, keeping that door open even if the team goes on a run.
In other words, it still comes down to what other teams offer. But if the team is playing better, it give the Rays a stronger position during negotiations.
Remember, the Rays don't ever make a move or a decision until they absolutely have to. There is no reason why the Rays can't keep Price until the off-season no matter how many experts tell us "they have to trade Price." But make no mistake, the Rays are "open for business," as one source told Ken Rosenthal over the weekend.
Likes

(

0

)
Dislikes

(

0

)