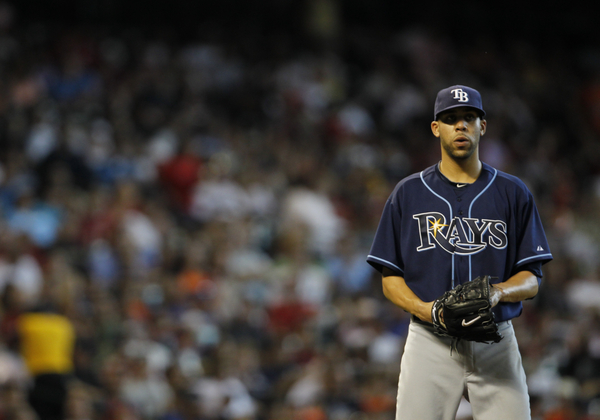 Brace yourselves, Rays fans. The end is near.
Buster Olney has spoken with officials for other teams who believe that the Rays are now ready to trade David Price.
"But rival officials are monitoring the market in the way that meteorologists follow weather patterns, and they believe that the Rays are prepared to move the former Cy Young Award winner. As in, right now."
The good news, is two-fold: 1) Olney says the Rays are not close to trading Price, although I am not sure "rival officials" would know for certain that a deal isn't imminent with another team; and 2) the Rays would not be sending out clues to other teams unless they thought there was a good deal to be made.
Remember, the Rays never make moves unless they either absolutely have to make a move or the move is of a benefit to the team. If the Rays felt they were not going to get a nice package of a very good package of prospects and/or MLB-ready players, they would just hold on to Price until the off-season.
Likes

(

0

)
Dislikes

(

0

)