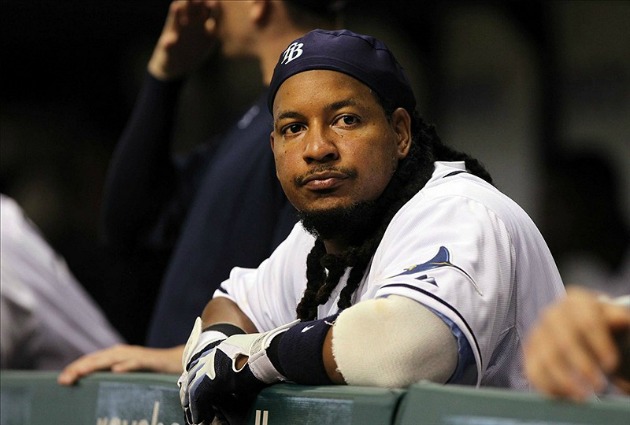 The last we heard from Manny Ramirez, he was trying out for a Japanese team that "didn't go well." Prior to that he wanted to play baseball in the Dominican winter league, but Major League Baseball would not allow it when he was still facing his 100-game suspension.
But now Manny wants another shot at the big leagues, and Major League Baseball is accommodating him by reducing his suspension to 50 games. The reduced suspension is a compromise by MLB and the players' union, who argued that Manny had effectively served his suspension last season after he retired from the Tampa Bay Rays.
But will anybody want Manny? He is strictly a DH these days, so that eliminates 16 teams. And it is highly unlikely that the Rays or Red Sox will want to knock on that door again.
One possibility is the Orioles, where Dan Duquette was recently named general manager. Duquette was the GM in Boston when Manny was signed. But the Orioles are not a contender. Would they be willing to sign Manny and then wait out his 50-game suspension?
If so, we might see Manny back at The Trop in 2012. And we have a feeling it won't be a warm reception.
Likes

(

0

)
Dislikes

(

0

)