When the Tampa Bay Rays play the Boston Red Sox this weekend, it will mark the final games for David Ortiz at Tropicana Field. While most teams have used these opportunities to honor Big Papi with gifts, the Rays will not and now they look silly.
Rather than present Ortiz with gifts and a nice Kumbaya ceremony on his farewell tour, the Rays will simply have a "brief video tribute" for Ortiz prior to the second inning of Sunday's game, according to Marc Topkin of the Tampa Bay Times.
According to the Boston Globe, the Rays will be just the second team, joining the Atlanta Braves, to not bestow Papi with any gifts.
When Topkin asked Rays team president Brian Auld to comment, he simply said, "David Ortiz has had a terrific career and we are looking forward to honoring his many achievements, particularly those he's had at Tropicana Field, during his final game in St. Petersburg."
The move is certainly an interesting one. The relationship between Ortiz and the Rays has never been a good one. And he has certainly done his fair share of damage to the club, hitting 52 home runs against the Rays in his career.
But at the same time, there are a LOT of Red Sox fans in the Bay Area. And while it has been annoying at times to see The Trop overrun with Red Sox fans, those fans did buy tickets, bought concession items, and paid for parking. Those Red Sox fans have given the Tampa Bay Rays a lot of money over the years.
And I assume there will be a LOT of Red Sox fans at The Trop on Sunday.
So, instead of having a ceremony that nobody would have paid attention to, now the national media is going to rip the Rays for looking silly and for looking petty.
But most importantly, the national media is going to rip the Rays for looking cheap.
That is almost certainly not the reason (Topkin has some theories), but it doesn't matter. The Rays are going to be accused of being cheap, because that is their reputation.
Would it have killed the Rays to throw them this little bone and have an actual ceremony and let Ortiz say a few words?
Apparently it would have.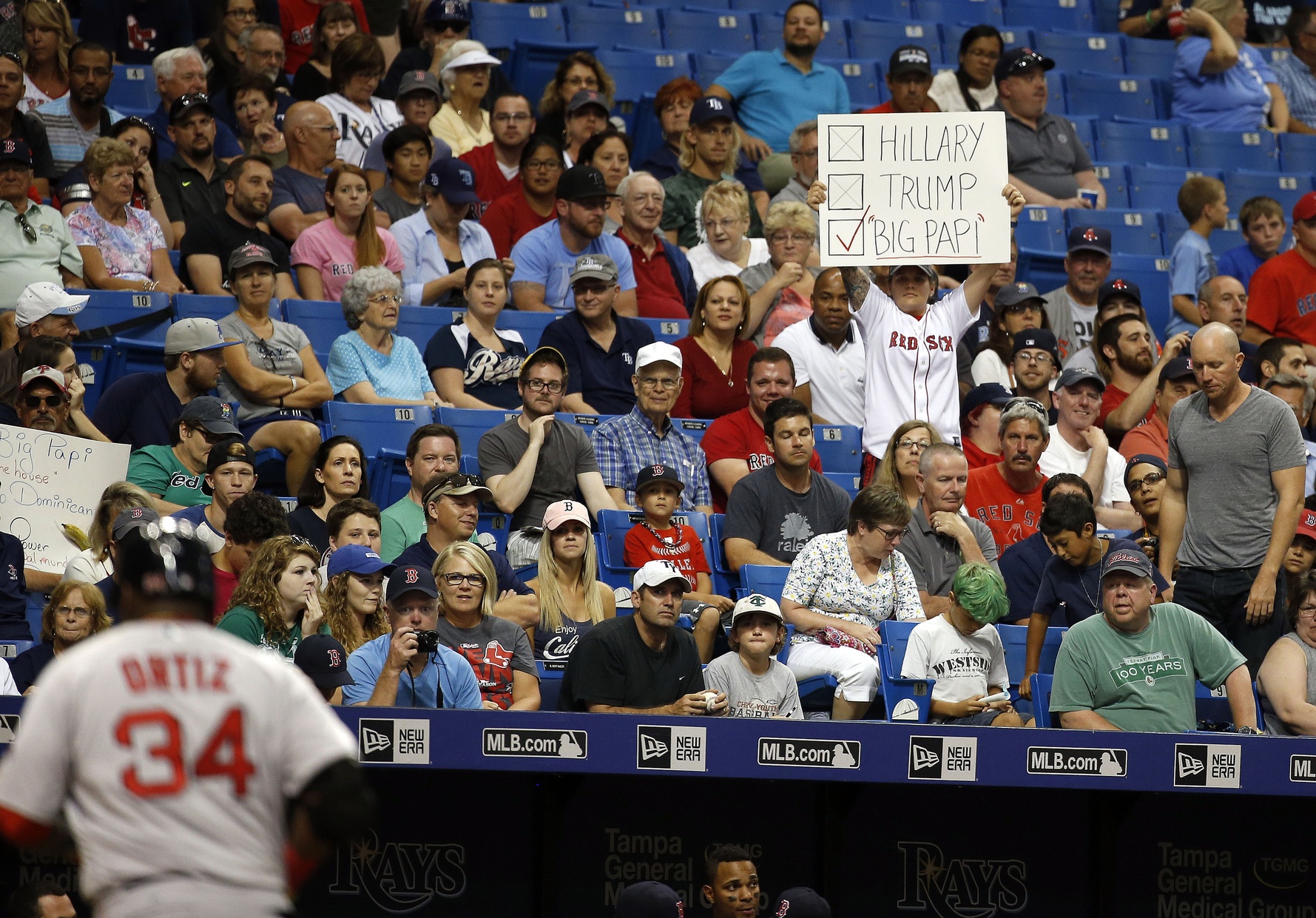 Likes

(

1

)
Dislikes

(

1

)