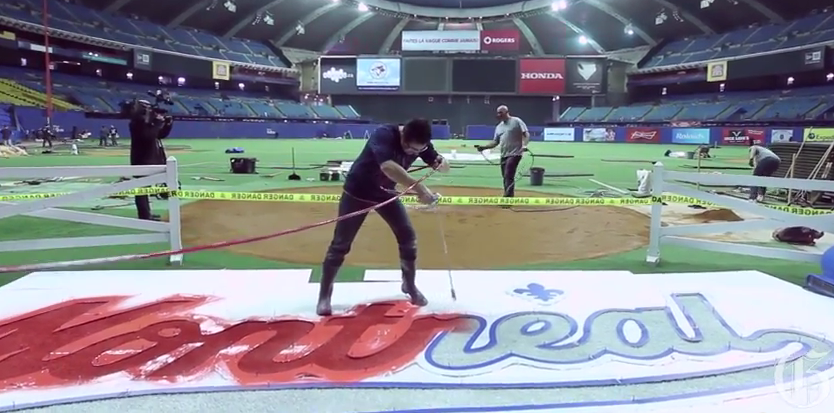 The Rays have attendance problems. There are also a few people who wax poetic and get nostalgic about a team in Montreal that drew even fewer fans than the Rays.
So when the city of Montreal hosts a couple of baseball games next week, and that is combined with people in the national media who are unable to think beyond "1 plus 1," we will once again end up with a lot of stories about how the Rays would be better off in Montreal. Of course, if any of those in the national media stopped to actually think about it for more than 15 seconds, they would realize just how laughable that is.
Enter Stu Cowan of the Montreal Gazette. He gets it. Yes, a writer in Montreal, wrote a column titled "106,000 tickets for Jays games, but dream of Expos' return is still too far to grasp."
Here are the two paragraphs that are all anybody ever needs to read on the idea of the Rays moving to Montreal:
A return of Major League Baseball will probably never happen in Montreal. There are simply too many hurdles and selling out two pre-season games isn't the same as trying to sell tickets for 81 home games a season — especially if the team isn't winning in this city.
And then there's the cost of building a new stadium and who is going to pay around $500 million for it?
These are the same things we have been screaming forever: 1) Anybody can sell out two games if those are the only two games played every 12 months. If that was all that was needed to be a big-league city, you could put a Major League Baseball team in Alachua and it would be successful; 2) Montreal is no closer to a new stadium than the Bay Area and in some ways are actually way behind — and that's saying something  — considering there are actually people in the Bay Area working on a new stadium.
So let Montreal have their show for two days every March. And let the National Media be lazy and right the easy story that doesn't require any actual, you know, thought. But Montreal is more likely to get an expansion team in 2030 than the Rays any time before then.
Likes

(

8

)
Dislikes

(

5

)