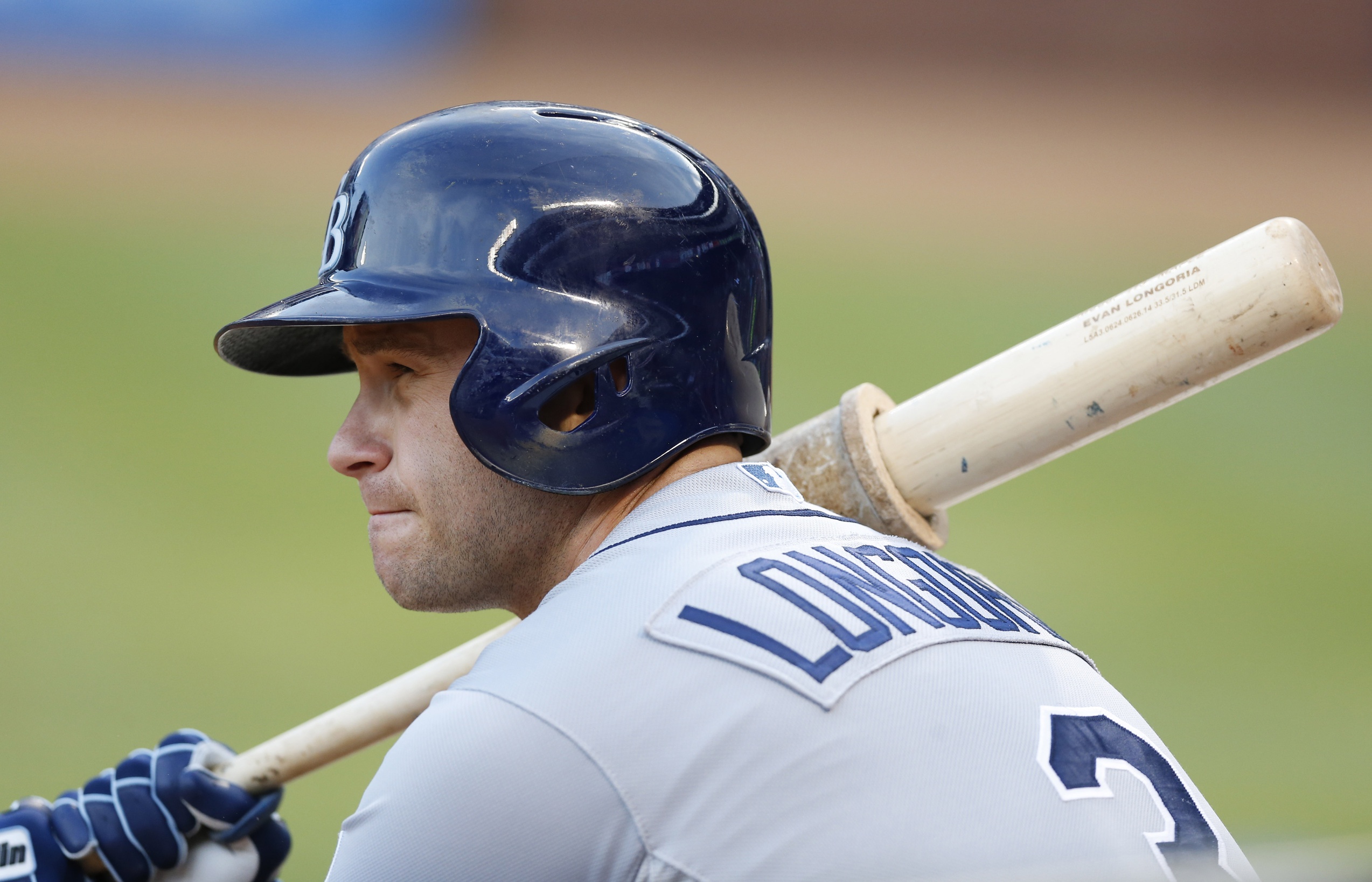 Remember when Evan Longoria signed his second long-term contract and it was assumed he would finish his career with the Rays? Not so fast.
In what is just speculation at this point, Nick Cafardo of the Boston Globe weighs in on Longoria, his contract, and his future, suggesting the Angels could be a team that will attempt to trade for the third baseman this winter:
The 30-year-old Longoria's contract runs another seven years. His production has been so-so. While he's the face of the franchise, their status makes that meaningless. Over the last couple of years, baseball people have wondered whether the Rays would ever entertain dealing Longoria for a few pieces. With third basemen in demand, there would be a lot of play. Longoria would be a perfect Angel, for instance. "The contract he signed is long but reasonable," said one AL GM.
Yes, it is just speculation, and yes, there is nothing here to suggest the Rays want to or would trade their "face." But once you get past the sentimentality of keeping Longoria forever and ever and ever, trading him now makes sense and the only surprising thing would be if the Rays don't at least discuss the possibility with other teams once the off-season begins.
Consider the following:
Longoria is 30, and numbers have shown that most players typically start their decline at about age 30. That doesn't a player is going to be bad right away and there can still be good seasons left. But from a production stand point, his average season over the next 5-7 years will likely be less than the last 5-7 years.
While his production has fallen, he is still a proven commodity with a good glove that would fit in nicely as the 3rd or 4th best player on a very good team. And he plays a position where it is hard to find that kind of production.
While other teams have trouble finding productive third basemen, the Rays have a potential replacement already, in Richie Shaffer. And let's face it, until his call-up, the Rays were in no hurry for Shaffer to learn a new position in the minors.
The Rays can certainly afford to keep Longoria, and maybe they will. Even with his declining production, $11.5 million, his 2016 salary, for a player like Longo is still reasonable, as the anonymous GM said above.
But the Rays are not big on paying a player $11.5 million when they can pay somebody else $0.5 million, and the drop-off in production can be made up by spending some of that money elsewhere. In the eyes of the Rays, they take a step back at third base, but come out ahead both financially and overall as a team.
There is the concern of trading away the fans' favorite player. But considering where attendance was last year, your love for Longo is not going to be the deciding factor on whether or not Longoria is still with the Rays in 2016.
Likes

(

3

)
Dislikes

(

6

)