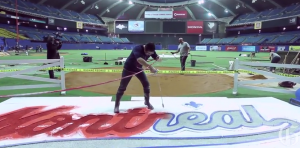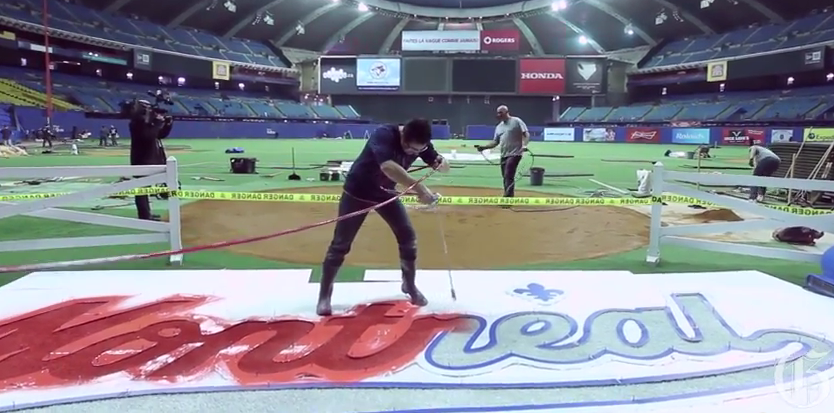 MLB rookie commissioner Rob Manfred held his annual All-Star break town hall meeting on Tuesday and of course the topic of the Tampa Bay Rays and their attendance struggles was brought up.
In the latest comments that suggest Manfred understands the Rays' situation better than his predecessor — or is at least more empathetic — reiterated what most in the Bay Area have been screaming for years, that the problem is the stadium, not the fans or the area.
Manfred also said MLB's concern over #Rays attendance started "yesterday" and they believe it is "facility-related" not market viability

— Marc Topkin (@TBTimes_Rays) July 14, 2015
Manfred was then asked about Montreal as the potential home of an MLB franchise and the possibility of expansion and made it clear that the two are related. After noting that MLB has a list of "viable" cities for expansion, he commented on Montreal specifically.
"Montreal is certainly one of those markets … I think the city has done a fantastic job the last two springs, sold out two games, 90,000-plus people for a couple of exhibition games. So, I think Montreal is an important market  for us to monitor and cultivate as we look forward to expansion some point in time in the future."
This is huge for the Rays because for nearly a year we have been working under the premise that Montreal is the mistress that all teams need when they are begging for a new stadium.
There was the chatter from one anonymous source who said the Rays are "finished in this market" and would end up in Montreal. There was also evidence that the Rays have discussed moving to Montreal.
However, these comments from Manfred suggest what most of us already knew, that MLB is nowhere near ready to give up on one of the top 15 TV markets in the country at a time when TV revenue is so important.
Likes

(

2

)
Dislikes

(

0

)