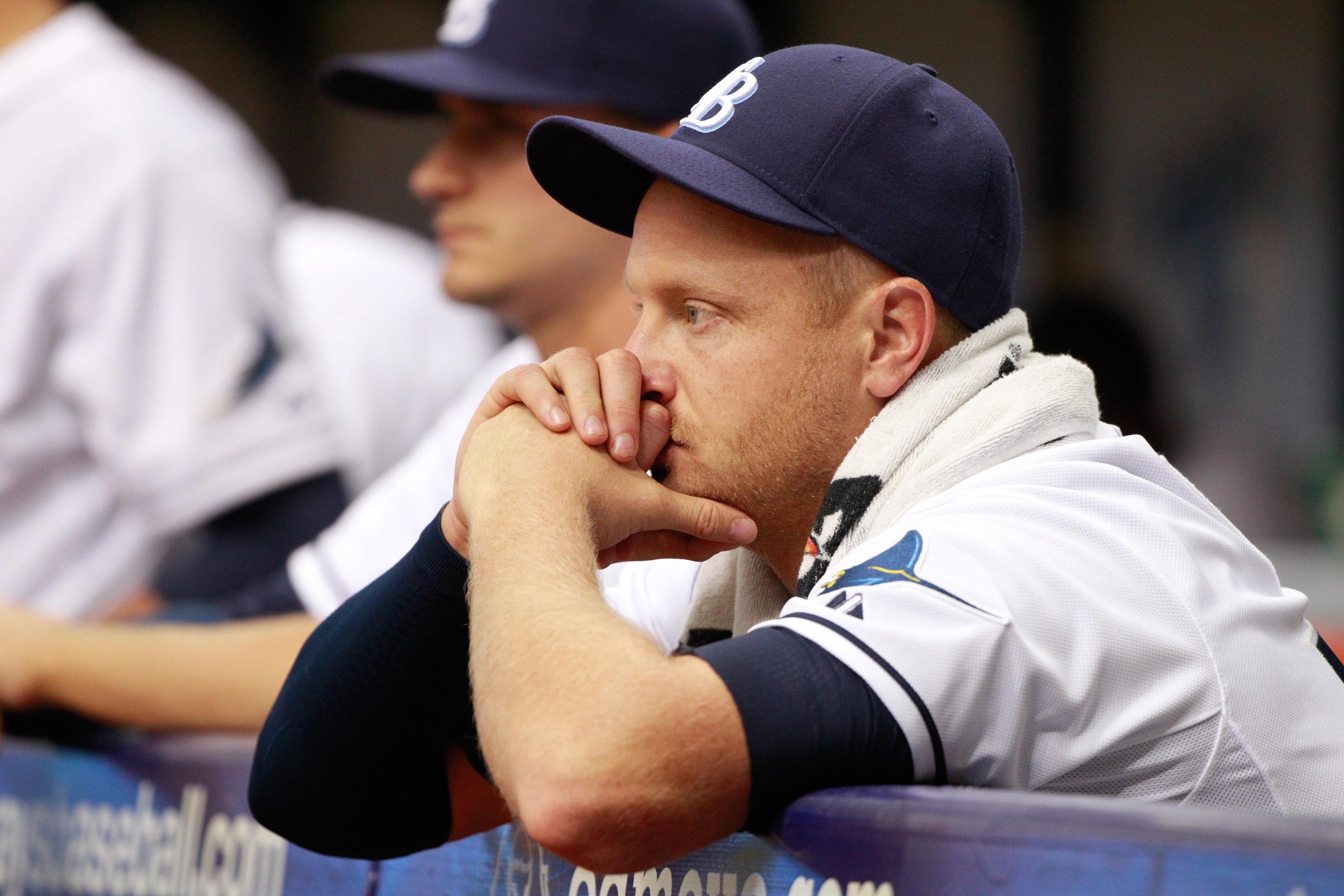 Alex Cobb has been shut down after suffering "a little bit of a setback" according to manager Kevin Cash  (via Bill Chastain of MLB.com). This is especially worrisome because there have been some signs that this is an injury is more serious than we know or at least has the potential to become a very serious issue.
Cash indicated that Cobb will be shutdown for a couple of days and will see the team doctor for further evalation.
The most obvious red flag here is that Cobb had not progressed very far from the initial injury, only playing catch and throwing three bullpen sessions in the past two weeks with no timetable for when he would face live batters.
In other words, only the most basic pitching has caused Cobb to be shut down.
However, there is also the injury itself.
The injury was initially reported as "forearm tendonitis," which sounds relatively harmless until you realize that forearm tendonitis can be a precursor for Tommy John surgery. This is basically what Masahiro Tanaka has been going through with the New York Yankees as he has a partial tear in his elbow and the feeling is that Tommy John surgery is inevitable.
Cobb seemed to hint at this in Sunday's episode of the "This Week in Rays Baseball" podcast, which came before he was shut down. While the injury has always been labeled as "forearm" Cobb referred to his elbow on multiple occasions and also suggested that this injury could very easily take a turn for the worse (emphasis added).
"I'm moving along slowly but I am moving in the right direction. This is the most frustrating DL stint I've been on just because I have to listen to the elbow and let it dictate my next move and it wasn't moving as quickly as I would like and it is still not moving as quickly as I would like. I've got one shot at getting back healthy and not get any setbacks so I have to be very careful and diligent in my next steps and processes to get back on the mound."
This doesn't mean Cobb has a tear but there may be concerns that a tear is starting to develop or could soon develop and the hope may be that resting the arm and limiting the amount of strain will cure the damage before it gets worse and surgery is needed.
We'll know more in the next few days. Cobb will almost certainly see Dr. James Andrews who is on the Rays' medical staff.
Who knows what that will lead to. But at the very least, Cobb's return is going to be delayed and at some point we are going to have to start accepting that Cobb may not be back this year at all.
Likes

(

0

)
Dislikes

(

0

)