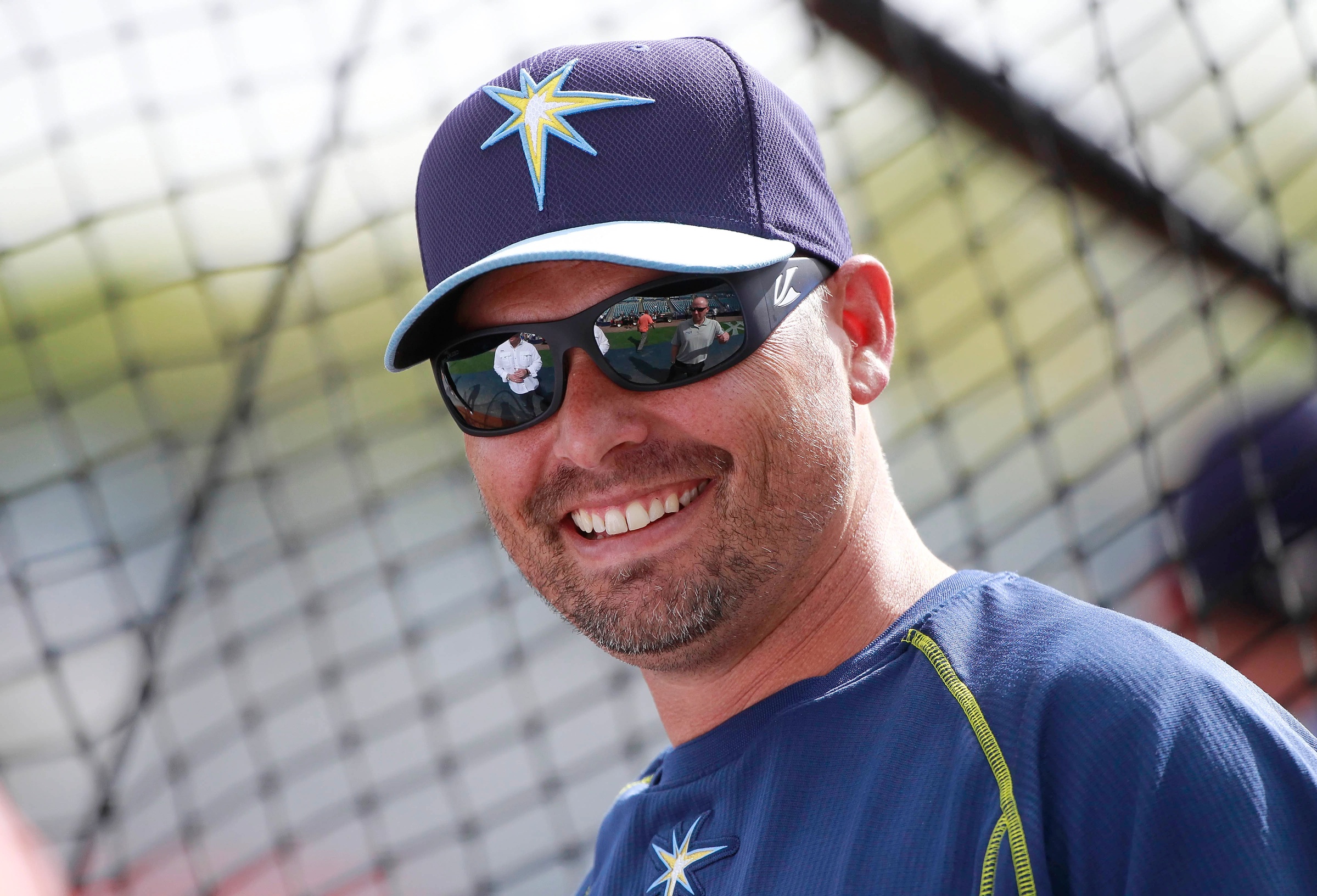 Last week, Kevin Cash made his first move that differed significantly from the Joe Maddon era when he announced the starting rotation — well, four-fifths of it — at the beginning of camp. Five days later, we already see the problem with that move as Drew Smyly has tendonitis in his shoulder and could start the season on the disabled list.
So now, a team that already had one spot open at the back of the rotation to replace Matt Moore, may suddenly need to find another starting pitcher to replace Smyly.
Alex Cobb
Chris Archer
Drew Smyly
Jake Odorizzi
Matt Moore
The good news is these are the Rays, and one thing they do have is depth at starting pitching and plenty of options.
Prior to the start of Spring Training, it appeared that the final spot would be a battle between Nate Karns, whom the Rays received from the Washington Nationals in the Jose Lobaton trade, and Alex Colome, who is best known as the prospect that got suspended for using a horse tranquilizer. However, Colome is stuck in the Dominican Republic with visa issues and Cash has already expressed doubt he would be ready for opening day.
Now, Karns would appear to be a lock for the opening day roster if indeed two spots are available in the rotation. That would mean the final spot would likely come down to either Matt Andriese, who was part of the trade with the San Diego Padres that also included Alex Torres, Logan Forsythe, and Brad Boxberger, or Burch Smith, who also came from the Padres in the big 3-team trade centered around Wil Myers and Steven Souza.
But there are two wild cards at play here.
The first is that the Rays likely won't even need a fifth starter until the 9th game of the season as they have an off-day following the first series against the Orioles. This means the Rays will likely start the season with an extra reliever or a 5th bat on the bench. But more importantly, we might be talking about just one start that needs to be filled by somebody else.
The other unknown is Colome. Even if he is not ready for opening day, if Karns takes Smyly's spot, that would give Colome an extra nine days to get ready for that start in game 9.
Likes

(

0

)
Dislikes

(

0

)