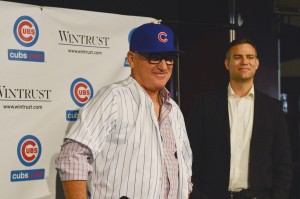 Not many in the national media think much of the Rays' off-season moves. But the most pessimistic reaction may be the one from former Reds and Nationals general manager and current ESPN analyst Jim Bowden.
In his annual off-season report card, Bowden gives the Rays a "D+," the third-worst grade among all 30 MLB teams:
"The Rays hired Kevin Cash as manager and made a number of trades this offseason, with focus on quantity over quality. They still have the best starting rotation in the division, so if they can score enough runs and catch the ball, they'll be able to contend again. Only time will tell on their offseason moves, but by "time," I mean it could be a few years."

Interestingly, Bowden gives the Rays a poor grade without even mentioning the losses of Joe Maddon or Andrew Friedman.
But to be fair, Bowden does give the San Diego Padres an "A+" for their off-season moves of which the Rays were a big part.
Likes

(

1

)
Dislikes

(

0

)