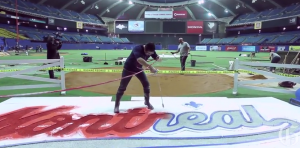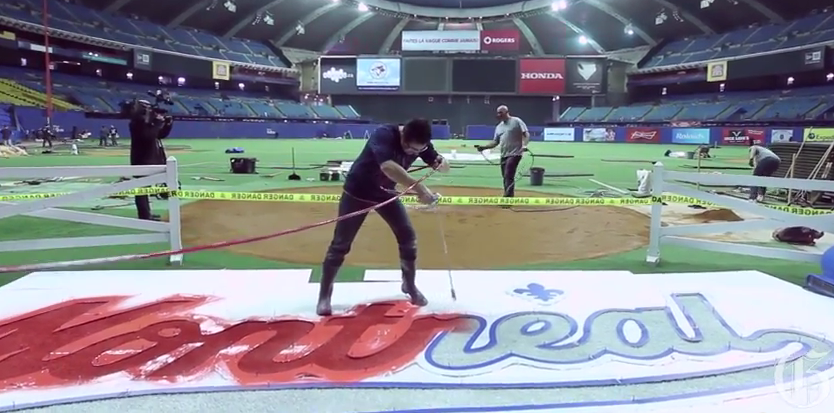 Well, we knew there would be more chatter about the Rays and their mistress, the city of Montreal. The latest comes from Bill Madden of the New York Daily News:
And according to sources, Sternberg has had discussions with wealthy Wall Street associates about moving the Rays to Montreal, which has been without a major-league franchise since the Expos were transferred to Washington in 2005. As one major-league official put it to me Friday: "Say what you will about Montreal, but the Expos drew well over two million fans four times there in their heyday, while the Rays did that only once, their first year.
The Rays in turn issued a non-denial denial (via TampaBay.com; emphasis mine):
We are committed to making baseball work in the Tampa Bay region. We will do everything we can to make that happen and right now things are moving in a productive and positive direction. We have not spoken to Montreal — or any other city, including Tampa — about relocation at any point.
See what they did there? Madden's sources say the team has had discussions with "Wall Street associates." The team only says they have not spoken to any cities about relocation.
This comes two months after "a smart chronicler of the Rays" told a Detroit writer that the Rays are done in the Tampa-St. Pete area "and eventually headed to Montreal."
As I have said over and over, every new-stadium saga needs a mistress and Montreal is the Rays' mistress. No more talk about Charlotte or Portland or San Antonio or Las Vegas or even Brooklyn. The mistress is Montreal until either the Rays get a new stadium in Tampa or St. Pete or they get a new stadium in Montreal.
Most of the time the mistress is a bluff. If that is the case this time, it could backfire for Major League Baseball and the Rays.
Yes, Montreal wants another shot at Major League Baseball. Yes, MLB is open to the idea of bringing the Expos back to life. But the Rays need a new stadium, whether that is in St. Pete, Tampa, or Montreal, and there is no indication that Quebec is any closer to financing a stadium than the Bay Area.
But more importantly — and this pains me to write, but we have to be honest — I am not sure the area cares enough about the Rays to be suckered by a bluff.
The Rays have a LOT of passionate fans (more than a lot of teams). But the team has not built up enough equity in the area for fans to rise up in revolt at the idea of losing the Rays to another city.
There are no championships to fall back on. There are no "generations" of fans who remember going to see the Rays at Al Lopez in the 1960s. And let's face it, the area will still have the Bucs.
You guys would care if the team moved. I would care if the team moved. A lot of others would care if the team moved. But it's not enough to start a movement or make a difference.
Major League Baseball has a playbook on how to con areas into financing new stadiums and so far the Rays are following it to the letter. But if this is a bluff it's probably not going to work and the Rays will be no closer to moving into a new stadium here, or in Montreal.
Likes

(

7

)
Dislikes

(

0

)