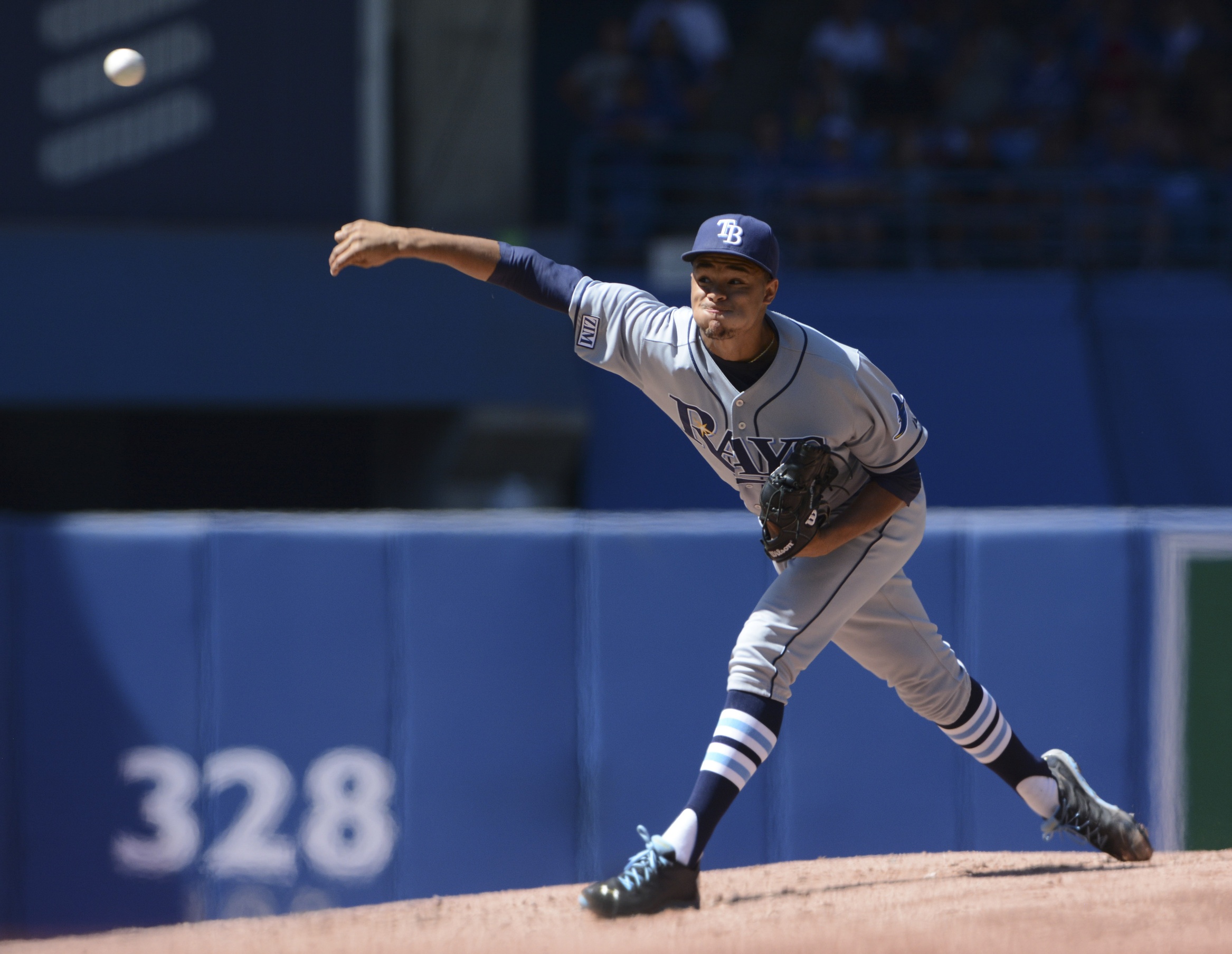 The GBT – The Good, The Bad and The Telling sandwich, where The Bad is nice and lean and the The Telling is ripe.
RAYS 2, Jays 1 (10; boxscore)
THE GOOD: The starting pitchers keep rolling. Since trading David Price, the starting pitchers have a combined ERA of 2.28 in 22 starts. Here is the breakdown as shown by Sun Sports prior to Saturday's game. I've added some edits to account for Jeremy Hellickson on Saturday and Big Tree's 7-inning, 1-run performance on Sunday. This is pretty good.
THE BAD: Just not enough offense. The Rays had 10 hits and 3 walks which normally would be a good day at the ballpark. But the Rays also scored just 1 run in the first 9 innings. The big culprit, as usual, was the strikeouts and the failure to get runners in from scoring position. 5 players had at least 2 strikeouts on Sunday including James Loney and Wil Myers who had 3 Ks each. Prior to Evan Longoria's RBI-single in the 10th inning, the offense was 0-7 with runners in scoring position with 1 walk and 4 strikeouts.
THE TELLING: Yunel Escobar was claimed by the Oakland A's on revocable waivers. Escobar is still a member of the Rays, but could be traded to the A's if the two teams can work out a deal by tomorrow afternoon. If Escobar had cleared waivers, the Rays could have traded him to any team…The Rays are now 64-66, 7.5 games back in the Wild Card.
THE JUNKYARD DOGS WEBTOPIA…
Yunel Escobar's agent says he is "very concerned with Yunel having been selected on waivers by Oakland … While I believe Oakland is an excellent organization, I don't feel that it is the best organization for him." [CBSSports.com]
DOWN ON THE FARM [boxscores] Enny Romero struck out 7 and walked 2, giving up 2 runs over 5 innings in Durham's loss to Gwinnett. Nick Franklin went 2-4 with a stolen base and Tim Bekcham was 1-4 with a strikeout…David DeJesus went 1-4 with a strikeout playing DH for Charlotte. Ryan Hanigan was 1-3 and played all 9 innings. He appears to be very close to returning.
Here is Dave Wills calling the final strike from Sunday's win.
An unusual display of emotion from Desmond Jennings.
We don't see a lot of these at the Trop for Jose Molina or Curt Casali.
Likes

(

0

)
Dislikes

(

0

)