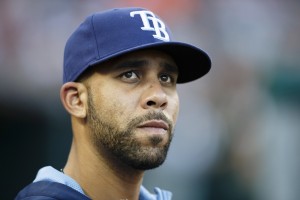 [UPDATE] If you have been waiting for a mystery team, Bob Nightengale says the Yankees are now involved in talks for David Price. However, Ken Rosenthal says he is hearing "no chance" for the Yankees.
Joel Sherman spoke to one executive who thinks the Rays are working on a 3-team deal. This would make sense for a team like the Tigers who may not have the prospects to get a deal done.
Nightengale adds that there were talks of a 3-way trade with the Tigers and Mariners last week but it is not clear if that was still on the board.
Rosenthal adds a new name to the mix, Rays minor league pitcher Enny Romero, who would presumably be added to the Price deal.
[EARLIER] Well, just when it looked like there was no way the Rays would trade David Price, comes this bombshell from Joel Sherman of the New York Post.
Been told #Rays are definitely moving Price

— Joel Sherman (@Joelsherman1) July 31, 2014
Sherman then went on the MLB Network later and said he had a "second confirmation that [David Price] is getting traded today before 4:00."
It would appear that there are two possibilities: 1) The Rays have an agreement with a team on the major pieces and are just filling in the details on less prospects; or 2) The Rays have offer they like from two teams and are either deciding which to accept or are trying to see which team will up their offer.
The question becomes, to whom?
The Angels, and Cardinals are all almost certainly out of the race. One possible destination would appear to be the Mariners who have long been rumored to be interested in Price. However, there has been no indication that the two sides have talked recently.
It had appeared as though the Dodgers were no longer interested, but according to Jon Morosi, the two sides have discussed Price today.
Ken Rosenthal confirmed this on the MLB Network and adds that prospect Joc Pederson is "in play." Bill Shaikin also says the Dodgers are involved and that prospect Corey Seager is "untouchable."
However, Peter Gammons says the Dodgers are "not back in on David Price."
Rosenthal also says the Pirates have discussed Price as of this morning.
There is also the Detroit Tigers who emerged earlier today as a potential spot. Morosi reported earlier that the Rays have been scouting the Tigers' farm system "extensively" in recent days.
The Blue Jays could also be a dark horse candidate.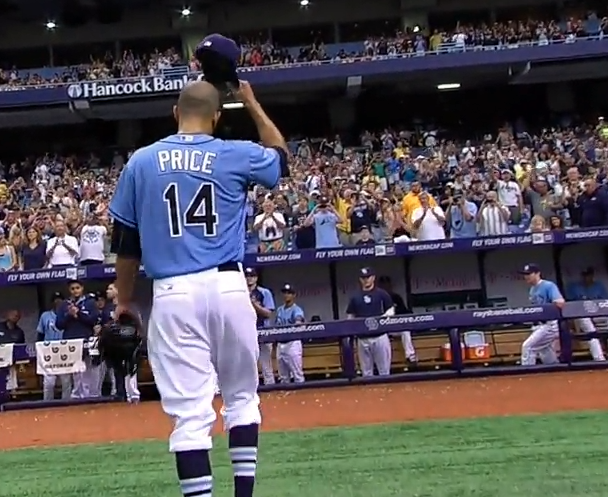 Likes

(

0

)
Dislikes

(

0

)