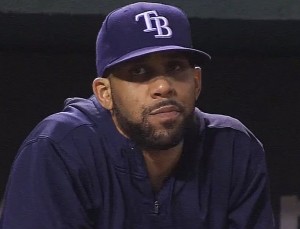 One aspect of any David Price trade that we have only briefly touched on is that any team that acquires Price is going to want to sign him to a long-term extension. Ken Rosenthal is now reporting that Price would not consider signing a long term deal with the Mariners (via Twitter):
"Just saw David Price's agent, Bo McKinnis, in lobby. Asked if Price would consider extension with Mariners. Said no…Asked McKinnis if Price would consider extensions with other teams. Said yes. Asked which clubs. He declined to answer."
Of course, that doesn't mean the Mariners won't trade for Price. Teams routinely give up prospects for players that are nearing free agency. The Mariners would also have two years to change Price's mind.
Still, that is a bold statement that suggests Price does not want to play for the Mariners. Otherwise, why completely rule a deep-pocket team out before there is a chance to up the bidding?
At this point, potential suitors for Price is dwindling quickly. The Angels and Diamondbacks trade involving Mark Trumbo and one of Arizona's top pitching prospects makes it less likely that either of those teams will be involved. Also, reports that the Dodgers want to focus on player development lowers their chances.
None of these moves eliminates these teams. But the chances of the Rays landing a huge haul seems low now.
Likes

(

0

)
Dislikes

(

0

)