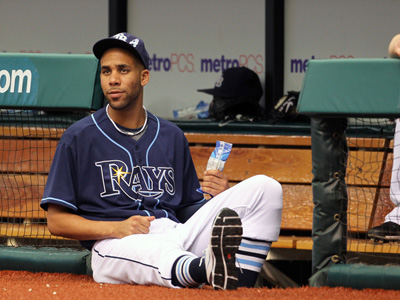 Earlier today we heard that five teams have shown strong interest in trading for David Price. Jon Heyman of CBSSports.com now reports that three of those teams have a better shot than the others (via Twitter).
"Mariners, Rangers, Dodgers are at this point the 3 most serious suitors for david price. Have the interest and players."
The other two teams reportedly with strong interest are the Diamondbacks and the Braves.
If Heyman is correct about these are the three front-runners, the Mariners would still have to be the heavy favorite.
Earlier today we heard that the Dodgers have turned their attention to player development which would suggest they do not want to trade several of their best prospects.
As for the Rangers, the Rays would almost certainly prefer a top pitching prospect over Jurickson Profar. While Profar can move to either second base or even the outfield, that would seemingly diminish his value and the Rays already have Yunel Escobar to play shortstop for the next two seasons at a very reasonable rate ($5 million per season).
Of course, that doesn't mean the Rays won't do a deal with the Rangers. If the Rangers' package is the best offer and it is enough for Price, the Rays will take it. At that point they can worry about what position Profar will play and whether they want to trade Escobar and/or Hak-Ju Lee.
Likes

(

0

)
Dislikes

(

0

)