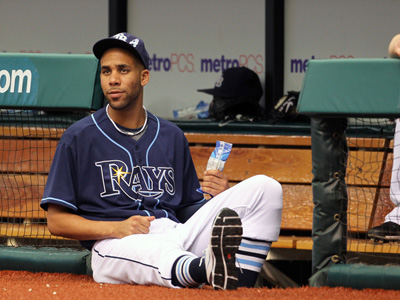 Most assume that David Price will be traded and many think it will happen this winter. But according to Nick Cafardo of the Boston Globe, the Rays are still trying to work out a long-term deal for Price, even if it is a losing battle…
"Rays owners and executives are not resigned to this. They appear to be trying to figure out ways to make Price the focal point of their pitching staff for many years, but they know they're losing the battle."
If any team can find a creative way to get it done, it is the Rays. But they would also need the cooperation from Price to accept not only a less-than-market value contract, but he would probably also have to accept a deal that is heavily back-loaded. Both of those seem highly unlikely based on what Price has said in the past.
Price has repeatedly said he wants to be "appreciated" by the Rays for what he has done for the organization. He also made it clear that he feels a sense of obligation to other players to not take a discount. Price's agent also added to the fire by saying Price "wants to have the best contract in baseball."
So while this sounds promising, all this is doing is providing false-hope to Rays fans.
THE JUNKYARD DOGS WEBTOPIA…
On his podcast, Buster Olney said he expects the Dodgers to be the most aggressive team attempting to trade for David Price. If you recall, the Dodgers looked like they were already trying to court Price earlier this year. [MLBTR]
Michael Sasso takes a look at the Rays' 2013 attendance. [TBO.com]
The Tampa Baseball Museum is looking for support and is still aiming to open next spring. [TBO.com]
The Bucs are a mess. [JBF]
Likes

(

0

)
Dislikes

(

0

)