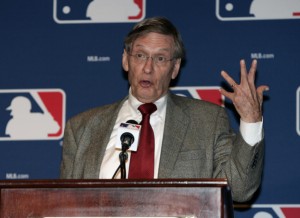 Buried in the middle of this piece at ESPN.com by Howard Bryant, is this little nugget…
According to sources, baseball commissioner Bud Selig has instructed Rays management not to make significant financial investments in the area until attendance indicators improve, suggesting the team could be investing in potential relocation sites.
The rhetoric from both the Rays and the city of St. Pete will almost certainly escalate this off-season. And at some point, the Rays will announce that if they can't get a new stadium that fits their needs and demands, they will be forced to explore options in other cities. And Bud Selig may have already given them permission to do so.
Again, this is going to get much uglier before it gets better. If it gets better.
Likes

(

0

)
Dislikes

(

0

)